Mar
26
Filed Under Black Lions, Combat PTSD, Courage, Healing, Military, Pain, Peace, Return To Vietnam, Tears of a Warrior, Trauma, Veterans, Vietnam Today, War | Comments Off on Healing From The Wounds Of War
Two Quotes from Rumi:
(Rumi was a 13th-century poet of immense talent. His work highlights the power of literature in its ability to transcend time, language and geographic locations)
1)  Healing doesn't mean the damage never existed. It means the damage no longer controls our lives.
2) The wound is the place where the light enters you.
Mar
26
Filed Under Black Lions, Combat PTSD, Courage, Events, Faith, Family, Healing, Hope, Journey, Love, Pain, Peace, PTSD, Return To Vietnam, Tears of a Warrior, Veterans, Vietnam Today, War | Comments Off on GETTING UNSTUCK
by Janet J. Seahorn, Ph.D
It isn't easy to move forward in life when you seem trapped by events that happened in the past. Often times the harder you try to get unstuck, the more bound you become to that very past. So how does one resolve such a dilemma? It probably won't be without effort, time, and even some painful moments.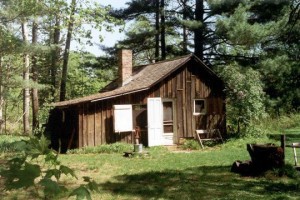 In the book/movie, The Shack, the lead character is tormented by an unimaginable personal tragedy. No matter how hard he tries to move forward beyond his pain and horrendous memories, he can't. Being caught in a terrible incident he is unable to see past his pain to the extent that very little joy or happiness can enter his life. In order to heal he is forced to go back to the place (the shack) where he got stuck; the place where the horror, the anguish, and the future was taken from him.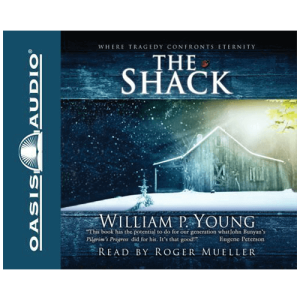 I think this is what Tony was doing when he decided to return to Vietnam.  In order to heal more completely he made a choice to go back to the place where he became stuck, a space that over the last many decades unconsciously became his "shack". Since his military service in Vietnam he has worked incredibly hard to move beyond the memories and the demons, but there were still times when the burden of combat obscured his vision and ability to live fully.  As part of the healing process he had to exhume the old earth in order to plant and allow for new growth to occur. He will be explaining more in his future blogs.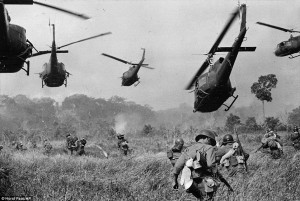 Toward the end of the movie there was a beautiful metaphor about life.  A truism that most of us already know…. life is not neat or precisely organized.  It is messy, bumpy, and often unbalanced. Yet, it is this very assortment of messiness and disorder that make us who we are and who we can become if we are brave enough to return to our "shack"  to become unstuck.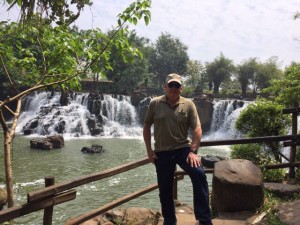 So what is your "shack"? What might you do to become "unstuck: (that doesn't mean you have to physically return to a specific location to heal). Just know that this "becoming unstuck" will most likely not be easy, orderly, or without some deep potholes. It is a journey, like Tony, you may need to take alone. However, the reality is that you will not be totally on your own. Like Tony you will have the thoughts, prayers, and support of family and friends that will accompany you in spirit and hope.
Jun
3
by Janet J. Seahorn, Ph.D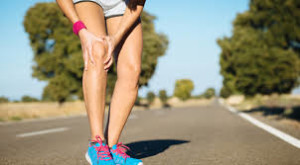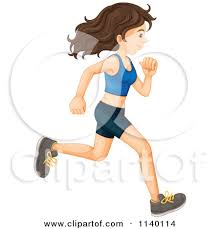 Golly, it is hard to believe that it has been several months since we posted a new blog.  To be honest, we've been pretty busy with traveling, teaching, and working with veterans across the country, yet during any down time we had, I just didn't feel like writing. Until now and even today I can't fully admit that I'm eager to write again. But today, I simply suspect that I'm feeling a bit sorry for myself and want to at least think that by writing this blog I am doing something more useful than sitting on the couch or the toilet, lying in bed, and attempting to hobble around the house one more time.
A week ago I underwent knee replacement surgery.  For the life of me I am still trying to convince myself that this was a good idea or even necessary, since even on my worst day I never felt this awful or been in such pain. Does this sound a bit like whining? To quote Bret's famous line at the end of the movie, Gone With the Wind, "Frankly, Scarlet, I don't give a damn!" Doctor's never fully explain or show videos of how much fun the recovery process will be, especially, the first two weeks.  If they did, I wonder how many candidates would opt for the procedure.  It's kind of like when one is going through pregnancy classes, they never show the birth movies until close to the end of the nine months.  Not that it is going to change one's mind at such a late date or would make any difference because that living football inside of you has to come out sometime, and trust me it will not be "deflated".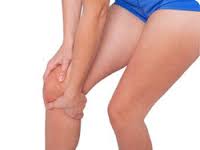 During my whiney period, I got to contemplate the effects of pain on our mental and physical world. My acute pain, hopefully, is only going to last for ten days to two weeks. So many of our veterans have to endure months and even years of unbelievable hurt not knowing when or if the agony will ever go away.  I think about the thousands of individuals going through horrendous procedures to combat cancer, heart disease, diabetes, and many challenging illnesses.  It is this kind of pain I really can't imagine.  I can't imagine the stamina and courage it takes to get us through each day only to face another twenty-four hours of hell.  One of my sister's had to make this cancer journey and even today she continues to be one of my heroes.
The effects of severe pain at times can take over not just the body but the mind. It is hard to remember when you felt normal; it is tricky to maintain any kind of short-term memory. Heck, I couldn't tell you what I did fifteen minutes ago, nor do I care. Thank goodness my children are grown and not in need of a "functional" mother. Bailey, my husband's service dog, is pretty persistent, however, to remind me that he needs fed (if Tony isn't around). The constant pain impacts my ability to maintain a positive attitude. It is so much easier to be gnarly than to be kind. Reminds of a Maxine cartoon my sister sent me. Constant, acute pain make it difficult to be empathetic to others in need or to even realize that even in your worst pain, there is probably, someone out there enduring an event even more challenging and taxing.
The only things I can do at these difficult moments are to take a deep breath, pray, count my many blessing, and be hopeful that this too will end. Oh, and to shout very, very loud, "I am never going to go through another ##### knee surgery again!!!!" Unless, dementia fails to remind me of how #### fun this experience has been.