Team Pursuits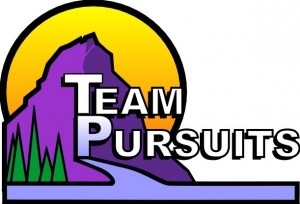 Owners: Tony & Janet Seahorn
TEAM PURSUITS is an education consulting, team building, and outdoor adventure business owned and operated by Tony and Janet Seahorn. Their focus is on increasing the potential of individuals and organizations through Personal Development and Team Building in an Outdoor Environment.
The majority of their business has involved the academic and corporate communities.
With the recent release of their new book: Tears of a Warrior, they are placing more emphasis on the importance of combat veterans and their role in today's society.
TEAM PURSUITS hopes to make a difference in healing veterans and their families.
For more information on presentations or workshops contact the authors:
NOTE:  Other books by Janet
"WHEN CRAP HAPPENS,
GROW ZUCCHINI"
A Book on How to Live with Dying and
Appreciate the Crap
$15   (includes S&H)
by Janet J. Seahorn Ph.D.
"Fowl Wisdom"
Identifing the Turkeys and Eagles in Your Organization and Life
$13   (includes S&H)
by Janet J. Seahorn Ph.D.
Send check or money order to:
Team Pursuits
c/o Janet Seahorn
3534 Harbor Way
Fort Collins, CO 80524