Aug
25
Filed Under Courage, Faith, Fishing Therapy, Healing, Healing Waters, Journey, Life, Love, Military, Peace, PTSD, Rushing Wind, Tears of a Warrior, Wounded Warriors | Comments Off on VINCE THE PRINCE
By Janet J. Seahorn, Ph.D.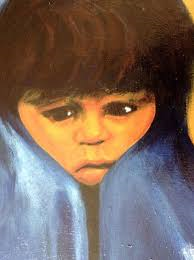 Once upon a time there was a very young boy who lived an incredibly difficult childhood. He was the oldest son of a family of five children – two younger sisters, one brother and a step brother. At eleven years old he became homeless, kicked out of his family by an abusive father. Drinking and beatings by his dad were endured on a regular basis.  For five years he lived on the streets until he was old enough to join the army (1956-1965).  Being of Navaho Indian decent, Vince the Prince was a fledgling warrior, and warriors always fight with perseverance and courage.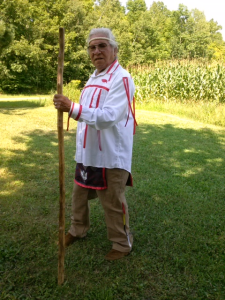 However, the trauma of his early childhood experiences followed him into the military. He was always in trouble, and believed he would get shot, knifed, or killed in prison. Life was pretty hopeless. Anger often consumed him, a normal coping mechanism many children of abuse use to mask their pain and unpredictable daily circumstances. But, Vince the Prince was a survivor, often called a "smart ass". Being tough kept him alive, and being enraged kept him "feeling".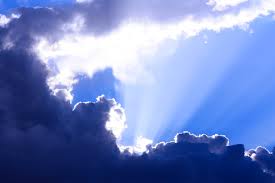 How does a person ever survive such a life? According to Vince the Prince in 1970 he found faith in the spirit of the Lord, and this discovery saved him. Talking with him was pretty amazing as he could quote scriptures from the Bible better than most clergy. His personal commitment to the Lord handed him the hope that he lacked in his younger years and offered him a purpose in how he would live the rest of his life. In 1973 Vince was ordained as a street Evangelist.  His parishioners were those confined to the jails and prisons in Chicago. He worked with the street people offering kindness, optimism, and faith. Having this new mission made him think of others before himself. He was no longer in the survivor mode, but in a vocation of serving those who, like him in his early years, were crushed by life experiences far beyond the control of a young boy. In 1983 he even completed his GED after having only a fifth grade education.  Yep, pretty darn remarkable.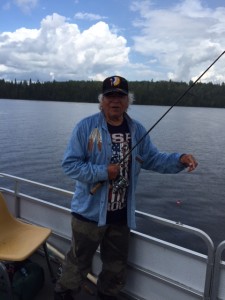 I asked him at the end of one of our conversations "What has been your greatest lesson?"  His response, "No matter who or what you are, in God's eyes you are precious." And, 'When all else fails turn to Jesus."
Vince the Prince continues to work with young teens, many who are homeless like he was in his early years. Who better to understand their struggles, their fears, and their despair? Who better to provide a sense that no matter how dire your circumstances may seem there is always hope and that hope can lead to a miraculous future. Living life with purpose and a wicked sense of humor make Vince the Prince a very special human, indeed.
(I recently spent a week with Vince at a remote fishing camp in Canada called Rushing Wind. Tony and I were invited to work with veterans who have experienced the effects of combat and are finding ways to heal from the wounds of war.)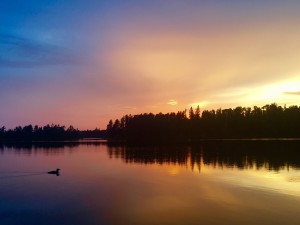 Listen peacefully to the wild call of the Loon.
Apr
29
Filed Under American Patriotism, Bless Our Troops, Combat PTSD, Courage, Dogs, Military, Post-Traumatic Stress "Injury", PTSD, Service Dogs, Tears of a Warrior, Trauma, Veterans, War Dogs, Wounded Warriors | Comments Off on Courage Revealed
by Janet J. Seahorn, Ph.D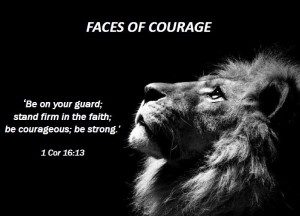 It is easy to see what courage looks like.  We observe it in the acts of those who, in spite of intense danger or inconceivable suffering, or endless determination, an individual continues to live on. To move forward.  We see it in the movies where it makes us feel safe and in control in events we know we may never survive.
But what does courage sound like? Does it reveal itself in words, in songs, in other types of media?  Perhaps real courage sounds like Silence.  The silence of grief that cannot be expressed in words.  The silence of a heart being shattered.  The silence of hidden tears and silent screams.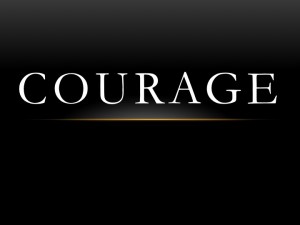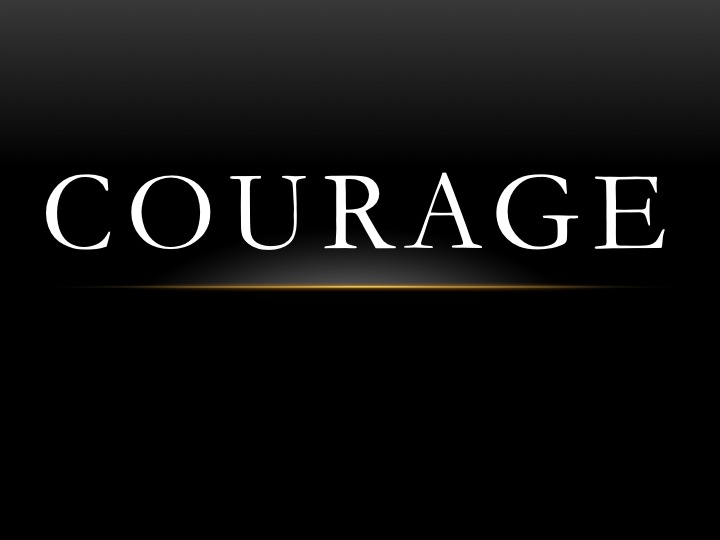 And what does courage feel like?  It may be different for every person, yet, individually it contains some singular similarities. Our feelings, much like hearing, is silent beyond ourselves.  Emotions, an element of feelings, come at anytime, day or night.  It cannot be quantified, perhaps because we may not be able to find a beginning or end in its infinitesimal existence.  You see, feelings go beyond emotions. They are deeper, often jumbled together with anger, love, gratitude and sadness.  We feel what we feel.  Attempting to put feelings into words can be exhausting, exasperating, and mostly ineffective.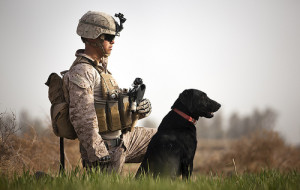 Courage, like feelings and hearing is also Silent. It is very much present. There is both a sweetness and bitterness in courage. The sweetness of living through a reality that many may never experience.  The bitterness resulting from that very same experience.  It is not about the "why me", "how come", or "what ifs" of suffering. Simply having the courage to accept the experience for what it is— an experience that changes a person from the before to the now – and beyond.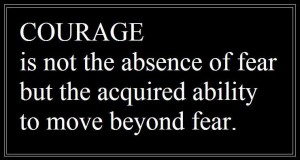 We spend too much time trying to define/identify courage. Most results are superficial at best.  For if, as I believe, courage is found only in the Silence… the empty spaces between the noise and what is seen, heard, and felt.  We often miss or mistakenly identify courage.  Its potential seed lives in most of us, yet, it can only be germinated when or if the time presents itself.  For some of you reading this piece may think, "What the heck is she rambling about?"  For others, those who have lived the courage, you may only nod your head and silently say "true".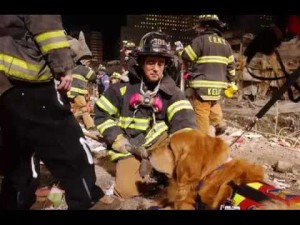 Mar
23
Filed Under Brain Injury, Dogs, Post-Traumatic Stress "Injury", PTSD, PTSD treatment, Service Dogs, TBI & PTSD, Tears of a Warrior, TED Talk, Vietnam Today, Wounded Warriors | Comments Off on TED TALKS AND PTSD
By Janet J. Seahorn, Ph.D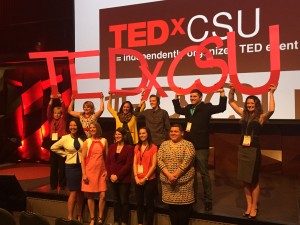 TED (Technology, Entertainment, Design) is a global set of conferences run by the private non-profit Sapling Foundation, under the slogan "Ideas Worth Spreading".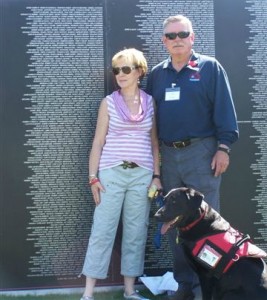 It continues to be an overly busy few months.  We are waiting for things to slow down a bit, yet, as soon as we are done with one "To Do List" another pops up with an even bigger task sheet.  It begs the question as to whether we are really that harried, or if we are more easily exhausted because we aren't all that youthful any more.  OK, don't go to that disheartening place.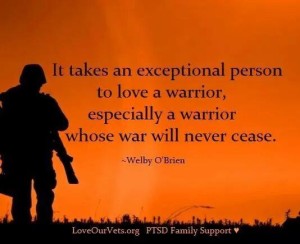 A few weeks ago, I had the opportunity to do a TED Talk at Colorado State University where I'm a professor in the Education College. Of course my topic was Post Traumatic Stress. After months of putting together the talk and multiple practice sessions, the day finally arrived. Truthfully, when I was first accepted as a speaker I was quite excited. As the day for the TED event grew closer I became more anxious.  It wasn't the fear of talking in front of large groups of people – we do that often.  It was trying to fit twenty years of research and essential information into a fifteen minute timeframe that drove me to panic. This was more like the old television show, Name That Tune, in which the contestant was given only the first three or four notes of a song and expected to know its name; a seemingly impossible task for discussing Post Traumatic Stress and its effects on the brain, body, and spirit.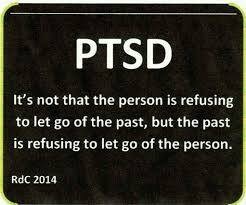 As I entered the stage area I felt like Katniss from the Hunger Games, going into a life and death battle without the proper equipment. You will have to listen to the talk (the information is in this blog), to see the results.  Be sure to go to watch the very end for a surprise appearance of our service dog, Bailey.  Tony, unbeknownst to me, brought him to the event and sent him up on stage at the very end of my talk.  OMG!!!!
Ted Talk: 15 minutes worth hearing!
Understanding PTSD's Effects on Brain, Body, and Emotions | Janet Seahorn | TEDxCSU – YouTube
https://m.youtube.com/watch?v=BEHDQeIRTgs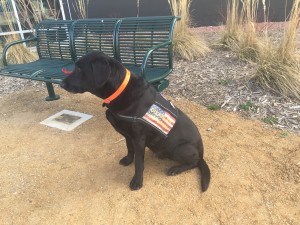 Jan
5
Filed Under Bless Our Troops, Christmas, Combat PTSD, Dogs, Holiday Season, New Year, PTSD, Tears of a Warrior, Trauma, Veterans, War, Welcome Home, Wounded Warriors | Comments Off on Thank You!
WELCOME BACK!
by John DiCiacco – Guest Blog  (John is a veteran & brother who helps make a difference)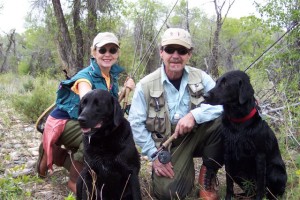 I can't speak for every person who reads your blogs, but I can and will say this, I have missed not reading them.  The only thing that ever depressed me was the first paragraph in your latest blog.  You always come up with something that touches someone, whether it be thought provoking or light hearted.
Your words always mean something to someone. Blogs can and should present different topics and when folks consider one to be difficult to read, then they can choose not to read it. But don't just complain to the author, because life isn't always a bowl of cherries.
As we all know, you can't be everything to everyone so don't try. But please don't stop writing your blogs. Take it from this Veteran, I have never read a single one of your blogs that made me feel depressed. You write about reality, especially meaningful to veterans and families who suffer from the wounds of war.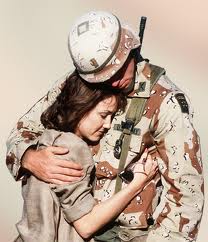 I know that some times during any given month you have your own personal traumatic experiences that make life a little difficult and so you do your best to just survive. Just like the Veterans whom read your blogs.  When moments arrive that you can't seem to come up with something to talk about, I can assure you that I do. Or have a Request Button on Note asking the readers if they have something that they would like to talk about through you.
Oh, by the way, your ticket into Heaven has already been secured. Your Ancestors and Guardian Spirits have made sure of that.
As you know, I spent two tours in the Nam and Holiday's are still very hard for me. Too many Ghosts and way too much guilt for one man to carry.  The haunting reality for many Combat Veterans is the same unhealthy thought pattern we carry and wear on our chests like a sort of Medal.  That thought is this and I quote:  "Why in the hell am I here and not so and so", or "I don't have the right to celebrate or be happy when so many of my Brothers will never be here."  Most Veteran's never come right out and say these things but the thoughts are real and they and their fallen Comrades are there as well.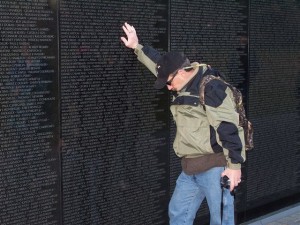 Of course, in my efforts to be jolly I would have to self medicate and numb the pain just to get through the ordeal. Afterword the Guilt followed by the shame for drinking was much worse.
I don't know how I got on all of this but I better stop.
You can blog me anytime you want.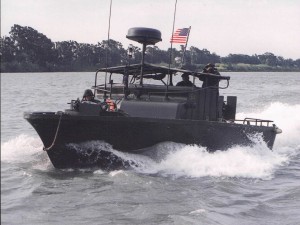 Jun
30
by Janet J. Seahorn, Ph.D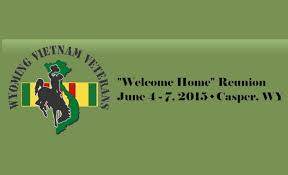 A few weekends back we attended the first reunion of Wyoming Vietnam Veterans in recognition of the fifty-year anniversary of the beginning of the Vietnam War.  For many it was the first time they had ever been thanked or honored for their service. As with most gatherings, there were parades, activities and several inspiring guest speakers. One of the speakers, a DSC and Silver Star recipient, Lee Alley of Wheatland, Wyoming spoke of his experience. Yet the message that resonated with me was when he noted that so many of our veterans are "Not Yet Home".  The way he could tell was simply by looking into their eyes which still held the gaze of combat.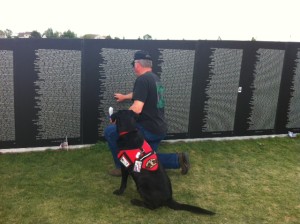 There have been numerous articles, books, and blogs, including ours, that refer to this condition. Merely returning home from war does not mean that the individual has forgotten all that went on during his/her time in war. Although too many civilians (and even some veterans who have never experienced combat) seem to infer that coming home means being home. What few people fully understand, including some combat veterans, is the heart and body carry the burden of war. The mind continues to hold the traumatic events and the cells of the body alert the person to any sight, sound, taste, touch, or smell that even remotely relates to the dangers faced on the battlefield. The feelings of peace and security do not yet necessarily exist just because one is back home. Memories refuse to fade and may become even more vivid. The heartache and horror of war remain raw within mind, heart, body, and soul.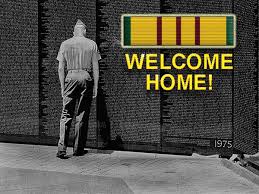 Not Yet Home is the albatross around many veterans' souls.  Forgetting is not an option.  Trying to reintegrate into a "normal" world takes an immense amount of energy, and it is a goal that even those who have been home for over forty-plus years have not yet achieved. Living with the images, pain may be the new "normal". What is hopeful for those suffering with Post Traumatic Stress is that with patience, support and practice a person can still live a productive, joyful life. Perhaps, Not Yet Home is the best one can achieve.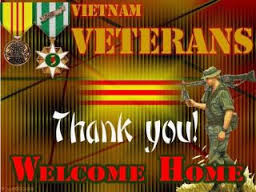 And that may be good enough.
Dec
9
by Tony Seahorn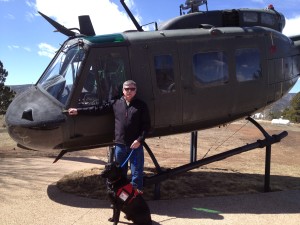 Reading and reflecting on Jan's recent blog made me realize – one more time — that life is truly fragile.
The Vietnam War was a life changing event for the countless veterans and families who were directly impacted, including me.
For those of us who were fortunate to return from the field of battle, the everyday living of life will continue to be defined by what we experienced then.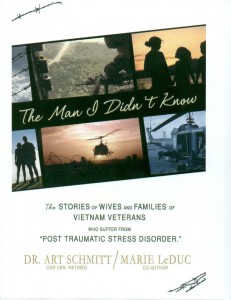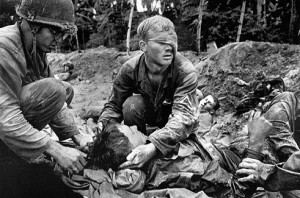 Fast forward to the present day – 2014.
In May, following recovery from knee surgery at the Cheyenne, WY VA Hospital, I had my annual physical – including EGK and Treadmill Test. Other than the fact that the cardiologist reminded me I'm no longer 21, the physical and other tests all looked good.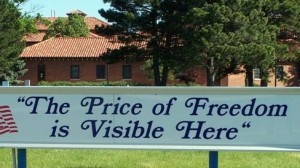 Periodically I have chest pain as a result of remaining shrapnel and scar tissue from combat wounds; cardiovascular tests have always been negative for heart problems.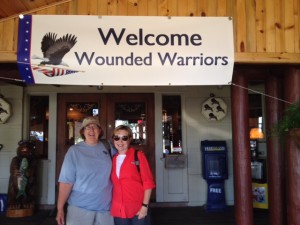 During our annual Wounded Warrior Event in late June, I was guiding a wounded veteran during high-water run-off on the Upper North Platte River. Unfortunately a raft from a separate river party encountered a dangerous log strainer in the main river current and capsized their raft. Three of the rafters made it to shore while a fourth person was submerged and pinned beneath the raft under the huge log jam.
I was able to secure my drift boat and veteran in a small backwater and spent the next hour in vain trying to rescue the rafting victim. The water was freezing and after an exhausting attempt, I was unable to save the trapped person. The time spent in the water subjected me to hyperthermia, but I eventually recovered sufficiently to continue the river float as the day warmed.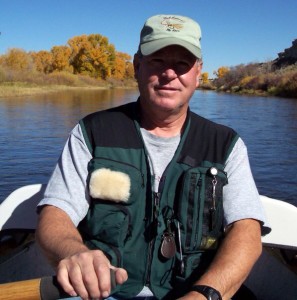 In late July, I spent a week with our two sons in Montana on a fly fishing adventure. Toward the end of the week, we were climbing out of the Yellowstone River Canyon when I began to experience mild chest pain. By walking slowly and resting I was able to resume our hike and had no problem for the remainder of the trip.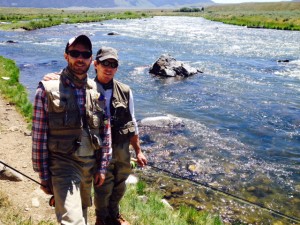 In September, my VA doctor wanted to perform a follow-up exam on intermittent pain I was having in my right shoulder and chest from what we thought was caused by shrapnel. During the tests, an abnormality was found on the EKG and Treadmill that did not exist during my physical in May.
An electrocardiogram located a blockage in my main exterior frontal lobe artery. A heart procedure was performed via my femoral artery and a stint placed in mid-October. The team of Cardiologists concluded that I must have experienced a minor heart attack during the river rescue recovery in June. The cold water and lower body temperature prevented any pain or other potential damage.
As fate would have it, a week following the heart procedure, I was rushed to the local ER for severe stomach bleeding. Prescribed Plavix blood thinner combined with high doses of pain medication is not a good combination. Three emergency surgeries later and 8 units of whole blood finally stopped the bleeding. My hospital stay: 4 days ICU and 3 days recovery and monitoring.
Now 15 pounds lighter, I'm still weak and lack energy, but hopefully on the high road to recovery.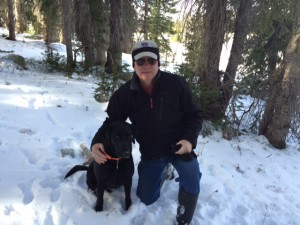 Life is full of challenges as well as an abundance of blessings! Today my black lab, Hunter Bailey and I are going pheasant hunting.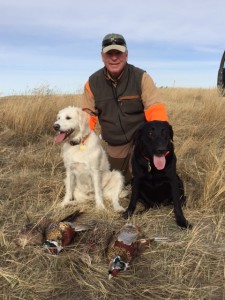 Life is good.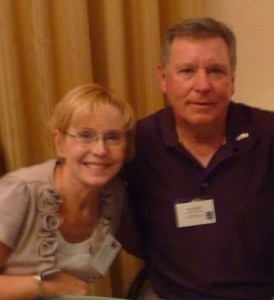 Dec
3
by Janet J. Seahorn, Ph.D
Reflecting back on October:

"At the very core of my being, I find peace." (Daily Word, Oct. 2014). Nope! Not yet! Hopefully, later. It's a beautiful fall day, warm, brilliant colored trees show off their multi-colored leaves, and I am trying desperately to find peace. It is the second time in three weeks that Tony and I are at the Denver Veteran Hospital in the cardiology unit. The first time doctors were going to try and clear a blockage of a major artery in his heart by putting in a stint. Unfortunately, the first try was unsuccessful.  Surgeons found a total obstruction in the artery so they had to pull out and create a new game plan.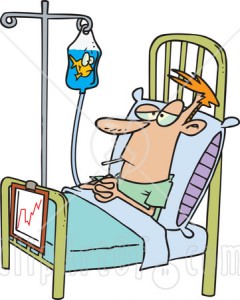 So, we are back for a more complex procedure. As many of you know, hospitals, although a tremendous blessing, are not the happiest space to spend time. The sights, sounds, smells… all put many vets back to darker times. Times when violence, pain, and life/death issues surrounded the individual in places filled with anguish and loneliness.
As I sit in the waiting area, it is busy… people walking in and out, not all that comfortable surrounded by walls painted a pretty ugly shade of green.  Looking through the various home magazines I want to get a bucket of paint and start slopping the walls with bright yellows, light blues, or even a lovely burnt orange. My interior decorator screams to be let loose to redo these dreary areas. In my mind, to keep it off the immediate  situation my husband now faces, I am redecorating the entire hospital.

Periodically I have to get up and walk around, if for no other reason than to stretch my legs and ease my cramped back. Walking into the main lobby is disheartening. So many wounded warriors, many down on their luck and struggling to find any sense of hope or happiness in the world, sitting in uncomfortable chairs waiting – waiting for help physically and emotionally.
So, I walk over to a private hospital just across the street. The lobby is huge, spacious and sparse in its furniture, and almost empty of people except those at the information desk. The walls are tastefully painted, flooded with light. The people are calm and possess a look and feeling of well-being. I want to stay in this area of sunshine to wait, but am reluctant because my body and heart knows it needs to be nearer to where Tony is being treated.
I'm trying to find peace. Gratitude is not my issue.  I'm filled with it. Grateful for the amazing nurses, doctors, and selfless volunteers dedicated to supporting our veterans. Yet, this space where warriors wait to be healed is anything but peace-filled for me.  What comes to my mind is the sign in front of every veteran hospital in our nation…. "The Price of Freedom is Visible Here".  I wonder how many non-veterans have ever been in a VA hospital.  Perhaps not that many. Perhaps more should visit to see firsthand the continued sacrifice being given every day. And, perhaps, they would realize that there can never be enough gratitude, enough service we give to those who served us so well.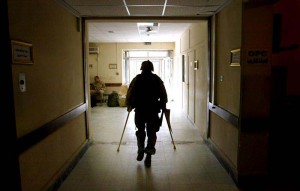 Jul
12
by Janet J. Seahorn, Ph.D

​It was a bright, warm, late June morning. Platte Valley Trout Unlimited and Project Healing Waters were collectivelyhosting their annual Wounded Warrior Event float trip. The two groups embarked on different sections of the river that Thursday. One group of veterans and their guides launched at Bennett Peak while a second group consisting of veterans from the Cheyenne VA Hospital departed from Treasure Island.
The beauty of the river, the challenge and fun trying to land a big trout, and observing the many creatures such as mink, deer, antelope and eagles made the morning special. Roughly an hour and a half into the float from Treasure Islandtragedy struck. A raft with two couples, who were floating on their own, hit a log jam broadside on a hazardous island point in the middle of the river.  As their big raft flipped in the treacherous water, all four individuals went into the swift, cold water…only three were thrown clear of the massive log jam.The fourth rafter did not survive the river's current even though great effort was made to rescue him from the tremendous force of the water.

Yet, throughout this tragedy there were many angels on the river. Angels that surrounded the rescuers, angels that surrounded the survivors to let them know they were not alone, angels that shuttled the traumatized rafters across the river to waiting medical personnel, angels that kept every veteran and their guides safe. Angels in the form of Army National Guard that found the body downstream and encompassed him in their arms letting the person's spirit know that he was surrounded with love, respect, and comfort.
Yes, there were numerous angels on the river that morning. Angels, that in spite of the tragedy and sadness, provided many blessings. For you see, in the darkness there was still light, in moments of massive despair, hope arose, and in feelings of being alone there were wings surrounding all who needed strength and comfort.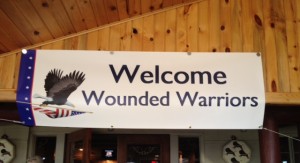 Jan
22
by Janet J. Seahorn, Ph.D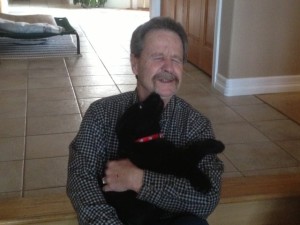 So you think you want to bring home a new puppy. You know, one of those wiggly, darling, sweet looking bundles of joy. They appear amazing innocent in the entire plethora of internet pictures, advertisements, and billboards. Yep, you definitely believe one of these adorable, four-legged, loveable, furry cherubs known as "man's best friend" will enhance your life and look great on your next Christmas card.  And, you aren't totally oblivious of what it might take to raise one of these creatures.  You've had puppies before, of course. You may have been much younger and more patient at the time. 
You understand that this energetic whippersnapper will take a pretty good amount of time to potty train, learn new commands, and not bolt at the first slight opening of every door in your home. Hiding any and every item that might go into the puppy's mouth including expensive eye glasses could end in an inflated doggy hospital visit – sure to cost you an arm and a leg. This will be essential to your pocket book and your endearing, four-legged child's health. Oh, and did I mention how much puppies love the leather seats of your new truck's interior.
If your adorable, small creature is going to grow into a huge, muscle bound tank, like my brother's black lab, Mato, life becomes even more fun to control. Things like not allowing this boiler of energy to greet others, especially children and the elderly, by approaching them like a freight train and jumping full force onto their chests. This will be crucial to avoid unpleasant verbal encounters or even law suits. Of course that once tiny bundle of fur has no clue that he has grown into a ninety pound bruiser of a beast.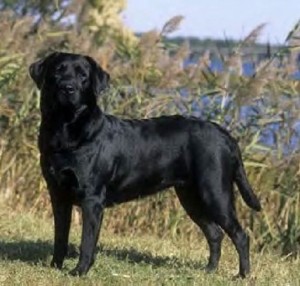 Oh, and don't forget that if you have other household pets, bringing a new four-legged nipper into the pack will require an immense amount of patience, both for you and your other domestic companion. My brother, John, wanted to have another pal for his aging lab, Wyatt. We did something similar with our beloved older lab, Chase, when we brought Hunter Bailey into our abode, and told John, how Bailey helped bring new life back to Chase's daily routines. It actually, we believed, gave Chase a new lease on life and kept him agile and healthy for several more years. To be honest, Chase did not fully support this perspective. Bailey, however, kept Chase's competitive spirit active.  Chase would not allow his new "buddy" to ever get an edge on any ball, bird, or swimming event.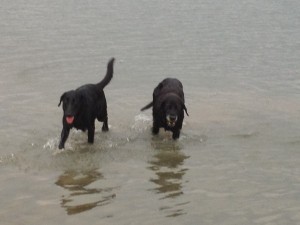 However, in our limited experience we forgot one significant point. Just like kids, all dogs are not alike, and Mato (Lakota for Bear) was absolutely not like Bailey. Bailey, as the younger dog, was quiet, subservient, and a fairly mild lab compared to when we raised Chase.  Chase was more like Mato, impulsive exhaustingly active, and stubborn as hell. My brother's older dog, Wyatt, has always been a gentle people pleaser, more like Bailey. Poor, innocent Wyatt had no clue what a new puppy would bring to his world.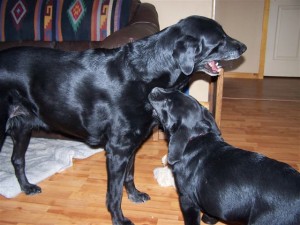 Today, Wyatt has extreme doggie PTSD from his adopted brother, Mato. Having a huge puppy leaping on him throughout the day, pulling on his ears and legs to induce play, or taking more than one dog's share of food would be traumatic for any aging canine.
So, what does this story have to do with Post Traumatic Stress of an aging military veteran, one might ask? Bringing a new puppy into your quiet, tranquil home may generate more stress and anxiety than you ever imagined. Just ask my brother, John. He now refers to his beloved puppy, Mato, as a Weapon of Mass Destruction. Need I say more…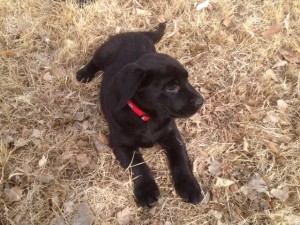 Nov
13
by Janet J. Seahorn, Ph.D
            If you have never been to Lubbock, Texas it is a flat, dry, and very youngAmericanCity. It was founded in 1911 which was a bit surprising considering that today it is home to around 250 thousand people as well as the well-knownTexasTechUniversity. TTU has the largest campus of any university in the United States and an attendance of close to 35,000 students. There are few places one can go where they don't see some logo or item related to the Red Raiders. I must admit I really liked their black, red, and gray colors…. a very classy look for their entire plethora of apparel, knick-knacks, jewelry, poster, etc. Texas Tech is also home to the largest Vietnam archives in the world.  People from anywhere in the world can access their files through internet with little or no cost.
However, here is what impressed us the most about the university and its personnel, it is a very veteran friendly campus and tries to honor its veterans and their families every day. Last week, before Veteran's Day, it hosted a four day event celebrating veterans and families. On Wednesday they oversaw their first Veteran'sSummit. It was a day of learning about the challenges of returning from war and transitioning into a community where less than one percent of the population has been fighting the last ten years in Iraq and Afghanistan.  Various professionals, including Tony and I, spoke of the difficulties of living with Post Traumatic Stress and Traumatic Brain Injuries.  A doctor addressed the complexities of vision problems veterans face. Several veterans, including a panel of four young men who served in Iraq and Afghanistan, shared their experiences in combat and how that impacted their ability to reintegrate back into their families and neighborhoods. Their stories were both heartbreaking and informative. COL David Lewis shared what Lubbock is doing for veterans along with how essential it is for every community to have a Veteran's Court that deals with those who find themselves involved with actions that landed them in jail or mental health facilities.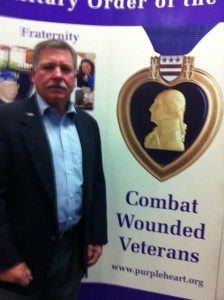 Friday evening, the community and university put on a banquet for Purple Heart Recipients and their families. Several Gold Star families (those who have lost loved ones) were part of the event and Medal of Honor Recipient, Doc Ballard fromKansas City, was the Keynote Speaker.
One of the most remarkable parts of the four day events was when almost 500 Purple Heart Recipients were treated to the Texas Tech football game. Before the game began, paratroopers floated into the stadium with Old Glory flying behind them. One of the jumpers was Dana Bowman, a veteran who had lost both legs in a fatal skydiving demonstration in 2001. His courage is a testament to how incredibly resilient our men and women in military are when they are in combat and even more so when they return. As he stated in his speech, "It is not the disability, it is the ability" that matters.
For most Americans who have never had to fight for our precious Freedom few realize – especially our young population – what it is to live without Freedom. We must all guard against complacency and never take for granted the gift that each American has been given because of the service of our military.  God Bless our armed forces and our many veterans and their families. Freedom is never free.  Let's support and heal all of our veterans every day of every year, not just honor them one day a year. It is the least we can do.