Dec
22
by Tony & Janet Seahorn
Merry Christmas 

&
Happy New Year!
Following is a special Christmas message hosted by Tom Brokaw.
The video is certainly worth the pittance of time it takes to view.
Christmas from Heaven is the story of the humble beginnings of what became a beacon of hope to a war-torn land.
The story of Gail Halvorsen, a young pilot in the US Army Air Corps who was assigned as a cargo pilot to the Berlin Airlift, in which US forces flew much-needed supplies into a Soviet-blockaded Berlin.
On his missions, he dropped candy to children and became known as the Candy Bomber.
(Click on Full Screen  right bottom of video)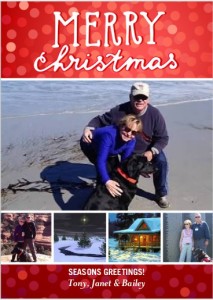 Nov
1
by
Deborah A Maffucci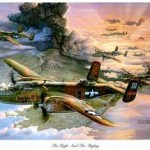 This blog was sent via an e-mail letter last week.  Deborah has kindly allowed us to share her comments with our readers. 
Growing up, my knowledge of my dad's war experience went no further than, "My dad was in  

WW II and I think he was stationed in England." 
      On advice from my therapist, I decided to go to the attic and find my dad's discharge papers.  Oh my!!!  After hours of online research (which is amazingly complete) for the first time I realized that my dad was right in the "thick of WWII"
     He was 22 years old in 1942 when he joined the USAAF to fight in the European Theatre in WW II.  He received four medals and a Presidential Unit Citation.  He was at Normandy, the Battle of the Bulge and Rhineland.  He was a Technical Sgt. in the 8th Air Force Fighter Command, 66th Fighter Wing, 339th Fighter Group, 504th Fighting Squadron.  Oh my stars !!!   He was a soldier.  
      I needed to read about what it is really like to be a soldier.  I found your book, "Tears of a Warrior" at my local library and read it almost in one sitting.  I couldn't put it down.   A whole world of understanding and compassion for my dad has been felt in my heart.  A sense of awakening and belief that I will feel much more true joy and happiness and conquer my life long feelings of anxiety, fear and depression.  
      I realize now that I am trying to heal from the secondary PTSD that comes from living with a combat warrior and not knowing it. There was no time for my dad to heal because he died in 1969 from cancer.  I realize my dad's war experiences must have been the true source of our family struggle.  It wasn't because my dad didn't love us, or because he would rather spend all his time at the firehouse, the VFW or the Elks Club, he was a warrior.  I understand why he loved being a fireman, he was draw to the danger, why he abused alcohol, to block out his war memories, why he yelled so much, he was a sergeant.  All my childhood memories make sense now. Your book has put my life story in prospective.  Thank you for that long awaited insight. !!! 

 
      My dad was a combat warrior and I never knew it.  I just want to give him the biggest hug right now and tell him how proud I am of him.  From 1945 until Dec 7th 1969 when he died, he was fighting WWII in his mind and body.   
     You have truly helped me to understand what happened to my dad in the war and what he must have struggled with after the war. I hold him in a new and special place in my heart.
    God bless you,

 
    Debbie Maffucci
 

P.S.   I borrowed your book from the Jesup Library in Bar Harbor, Maine.

I believe it was only hours after you so graciously donated a copy to our town. I have recommended it to my counselor to use in her therapy work.