Aug
19
by Janet J. Seahorn, Ph.D
In the space between an end and a new beginning, life unfolds and we are given a greater understanding of the meaning of our journey.
            So what is wisdom? How do I get it? How can I recognize it? Some would describe wisdom as insight, a type of intelligence gained from age, good judgment, level headedness, and knowledge. In my many years I have observed children who seem to have an inner knowing and awareness of the world far beyond their years and I have seen adults who have the impulse control and selfishness of a two year old.
            For most of us, we may not always recognize wisdom but we pretty much know when someone does not possess it. Many of the wisest individuals that I know did not gain this trait by living an easy life. Indeed, much of their insight came after living and enduring a great many experiences, both good and difficult. My neighbor, Mary, who is now 104 years young, is a true example of a wise person. She grew up raised by a single mother after her father abandoned the family when she was a child. Her first husband died of a heart attack leaving her with four young children. Life was hard, but she kept working to support her children and herself. There was no time for complaining, only time for doing. Another trait Mary holds is a way of looking at the world in a positive manner. This is not to say she didn't have her difficult moments, but she didn't allow these times to last long. As she states, "I didn't have enough energy to waste it on being negative. I had children to raise and work to do".
            So many of our veterans have the "Mary Factor". War took much of their youth and innocence but it never took their will to go on, to live a productive life, to contribute to their communities and families. Life after combat has not been easy, yet it has given these warriors a sense of personal knowledge, and insight into the world.  Many people who have endured far less do not always develop this trait. Veterans have a different kind of wisdom regarding the world and freedom. They understand sacrifice and pain, but most make a conscious choice to focus on more productive things. And they understand the wisdom of this old Rwandan Proverb:
You can outdistance that which is running  after  you, but not what is running inside you."
            And so, like Mary, most of us struggle to come to terms with the inside running, and such a journey collects its own wisdom.
May
28
by Janet J. Seahorn, Ph.D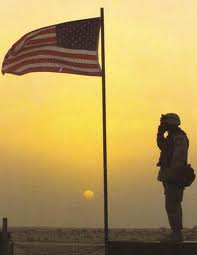 Such a simple phrase stated on too few occasions by too few individuals.
During our travels we get opportunities to visit some special places that offer discounts or free admission to veterans. Most of the time people are pretty gracious. Then there are those situations where the "keeper of the gate" are, in my opinion, just plain ignorant on how to treat veterans.
 We have heard stories over and over again on this topic. Some are quite sad, while others are pretty darn funny. On one recent occasion we were visiting a National Park. Tony was asked to show the gatekeeper his driver's license along with other proof of identity. He had already given her his National Park's Access Pass for Disabled Vets along with his VA Identification card with picture and signature. Animals with embedded ID's aren't scrutinized as rigidly. After all the ID confirmations, she could clearly see he had more than provided adequate identification, yet she still insisted on seeing his driver's license and two other forms of identification with his signature on it.

            This scenario that was absurdly comical. Yet, another part was perfectly annoying. After we jumped through the "gate keeper's" hoops, we moved forward. Only later after driving several miles down the road did I think of the perfect reply. The next time (and there will be a next time) we're asked to wiggle through silly bureaucratic hoops, when they are finished with their requests, I am going to respond kindly with the following: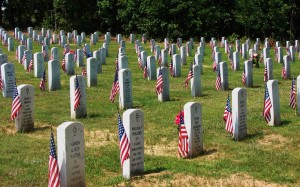 You really meant to say: "Welcome Home and Thank You for Your Service."
I must admit it will be a bit amusing to see the reaction.
Memorial Day is a time to give recognition and say a prayer of gratitude for all who have paid the supreme sacrifice for serving their country. We should never forget.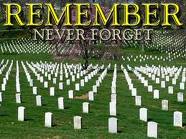 All our military personnel and veterans are our quiet role models and noble heroes.
These deserve our respect.
 FREEDOM IS NOT FREE.
May
19
Filed Under Brain Injury, Combat PTSD, Events, Family, Giving, Life, Love, PTSD, TBI & PTSD, Tears of a Warrior, Trauma, Veterans, Wisdom | Comments Off on TOUCHED BY COURAGE
by Janet J. Seahorn, Ph.D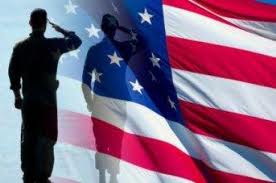 A few weeks ago, Tony and I spent several days in the Grand Strand area of Myrtle Beach, South Carolina.
It was Military Appreciation Week.
Due to the special invitation of Retired Army Officer Sinclair Swan, we had the privilege of working with two local groups of military veterans, their spouses and family members.
             During the day we met with several group members and their spouses. It was an amazing opportunity to not just speak to the individuals in attendance, but to listen and hear their stories as well.  Each account reminded us of the enormous amount of courage it takes to get up each day, live it as best one can, and give back to others.
            Two of the veterans have adult children who experienced traumatic car accidents which left them with severe head injuries. These vets are now the primary care givers. Not only have they endured their own trauma; now they must bear the suffering of their children. Several are challenged by serious health issues for them and/or their spouses.
           Yet, they continue with great effort and fortitude to move forward. It is a humbling gift to have others shares their trauma and heartbreaks.
          Contrary to some public perspective, most of these vets have lived and are living successful and productive lives. In spite of their demons, they have deliberately chosen to not let the past destroy the future. They have elected to make a difference for themselves, their families, their communities. Sinclair Swan meets every Saturday with vets who need help in filling out government forms to obtain services. Each has made significant contributions to serving others.
            One individual wrote a special poem many years ago. Upon returning from Vietnam he described how he became homeless, sleeping in parks, and getting his "fixes" when needed. Then, one day, another homeless friend suggested they go to a church soup kitchen for a meal. It was there that a miracle occurred and his life changed. He got his faith back, his spirit, and eventually his life. At that time he wrote a poem which he has allowed us to share with you.
 A Poem
By William Huffaker
If I only had one wish to make,
but that wish would surely come true.
I'd wish that I would be given the light
to turn the darkest sky into blue.
Now to you this may sound
like my mythical dreams
have blurred my vision
so that this only seems
to be an illusion
of hopeful abound,
and that my wish
I've not really found.
But I've found it I tell you.
As I've sought it in truth.
And I know now this answers'
been here since my youth.
But I just couldn't see
through the clouds in my mind.
Through delusions of grandeur
I just couldn't find.
This fabulous dream
that just had to be,
waiting and knowing,
someday that I'd see.
And even though skies
still sometimes turn black.
And visions of grandeur
still sometimes come back.
I know that there's light
in the darkest of night.
And the tenderest loves
never far from my sight.
And now that my dream
has become something true.
If I had one more wish,
I would wish it for you.
Mar
31
by Janet J. Seahorn, Ph.D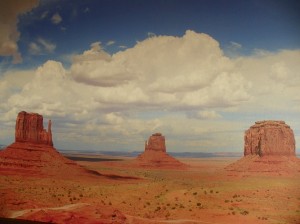 Last week we did a ten day road trip through Colorado, New Mexico, Arizona, and Utah. One place we visited was Monument Valley, a beautiful, hauntingly desolate landscape of red sandstone formations rising up from the thirsty valley floor. This region is a sacred Indian worship site belonging to the Dine tribe. Many sacred locations remain private for ceremonies held by Navajo tribes along the Arizona & Utah border.
            Although the valley has been open to the public for decades, I still felt reluctant to enter its sacred domain. It felt somehow like I was stealing a small part of the land's spirit by just being there. This ground is special to the Navajo Nation, a culture that outsiders can never fully understand or appreciate. The beauty of the land itself is breathtaking. The ancient spirits rustle in the wind.
            John Ford was the first major director to film his movies in the Monument Valley area. The film, Stagecoach, starring John Wayne won an academy award. Many more successful movies followed, all of which brought money and jobs along with more people to the valley. The many films with their striking scenery contributed to a rise in visitors who wanted to view the landscape first hand.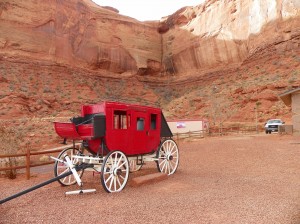 The swarms of tourists came like bees flocking to a new food supply. Only these human insects did not make honey, or contribute to the well-being of the people beyond their money. This is what made me begin thinking again of PTSD. So many common experiences lead me to reflect again on PTSD and its relationship to man's survival. It is deceptively easy to steal a land or a human spirit. It is a simple recipe – simply take his land; take his dignity; take his humanity, and take his hope. Take his happy memories and replace them with tears and broken lives. By all of the taking, eventually we take his reason for living; we leave behind mangled hearts and broken spirits.
            Stealing Spirits is a tragic feat. Preserving them is as necessary as breathing. Each heartbeat is a promise of a new beginning, a new hope, a new and fresh tomorrow – for Spirits are the keepers of our past, our present and our future contributions. They can be shared and nurtured, but they must never be stolen.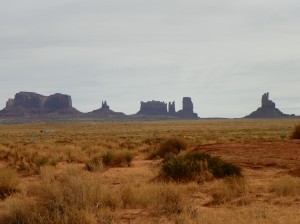 Jan
26
by Janet J. Seahorn, Ph.D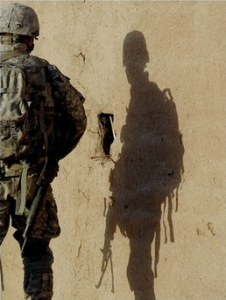 There is a phrase that one hears every now and then, Hidden in Plain Sight. Four simple words that eloquently reveal the complexity of the impact of trauma on one's mind, heart, and soul. We see the person; we look at the eyes, the body language, the being's form. The suffering is present in plain sight for all to witness. Yet, few do, lacking the keen observational heart skills required to notice anguish.
            There are days I wish I didn't see it – the faces of children battered by abuse and neglect; the adolescent's depressive absorption into the ugly world of alcohol and drugs, and the veiled, but ever present ghosts of veterans, young and old carrying their memories of war. They haunt me as the world moves around their pain because it is hidden in plain sight.
            Much like 'Don't Ask, Don't Tell', we are a nation that prefers to maintain our equilibrium at all cost. We tend to be uncomfortable with sorrow even when it stands knocking at our front door asking only for recognition and a bit of compassion.
            We say we are a nation of empathy, yet often dismiss the humanity that exists in every person, especially those with whom we don't agree. We argue we are intelligent, proficient thinkers, yet fight rigorously to disqualify any information that does not align with our personal paradigms/beliefs, whether true or misleading, without accurate evidence or data.
            The answers to our current and future problems are available, but for too many they are hidden in plain sight. It will take incredible courage to look into our own minds and hearts searching for what is right and true. It will take courage and honest self-reflection to heal the hidden wounds of the wounded, but it can be done. What lies before us does not need to consume us with fear or apprehension. When confronted, trauma and pain can be overcome and no longer hidden or carried alone.
               Light and sunshine are incredible healers.  
Nov
9
by Janet J. Seahorn, Ph.D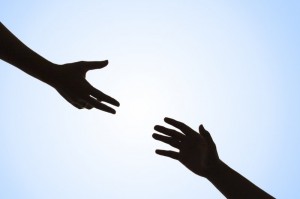 It is hard to believe that another holiday season is upon us, beginning with Thanksgiving and ending with the celebration of a New Year. With this period comes the challenge of facing the days with too much to do or too much idle time, too many people to be around or too much loneliness, and the memories of past holidays spent in combat or loss. For some, these are anniversaries of death and destruction. They may not bring joy and goodwill, but sadness and loss.
            So, I write today's blog to remind myself and perhaps others confronted by the days ahead to not be afraid of the darkness. It is not about getting rid of the shadows but getting beyond them.  Stepping into sunlight, even a small glint is enough to dispel some of our gloom. As human beings we were not meant to stay in sadness but to shine, in spite of our troubles and hurts.  Hard to believe, but nonetheless true.
            The only way I can ever get beyond the shadows is to look up; to search for the pure, the just, and the beautiful. To focus on what can be if I keep moving forward. I do not have to center my thoughts only on what has been lost, but what is waiting to be gained if only I believe. Believe in the goodness of others; they abundantly surround us waiting to enter our life. Believe in a more loving world even when the media fill the airways with ugliness. Believe that as we search for the decent we find it in the softness of a breeze, the melody of a song, or the laughter of a child.
            A few months ago my sister gave me a CD by the Canadian Tenors.  On the album is a lovely song with a chorus all of us can use at sometime in our lives:
There will always be a shining star;
There will always be the rising of the sea;
There will always be an angel watching over me…
And angels voices say to us, these things will never die.
            Choose to believe the skies are filled with shining stars even if clouds conceal them.  The seas and oceans rise and fall with the changing tides. Most comforting of all is choosing to believe that there will always be angels watching over us… and these things will never die. So if you wander into that dark place, remind yourself of those angels, the thousands of shining stars, and perhaps you will be the tender hand reaching out to hold another being in need of your light.
Nov
2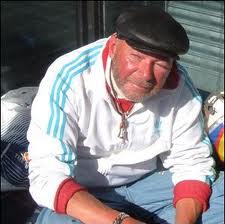 A face conceals many things through silent smiles and quiet words. Yet eyes speak silence louder, clearer than any verbal language. The mouth can easily fake joy, and talk can be nothing more than convincing noise. But the eyes, the eyes can't fake unfelt laughter or peace. The eyes tell their own story. A story that sometimes screams of sadness; a story that carries the pain of guilt and desperation; a story burdened by trauma inflicted by war, abuse, or neglect.
            Perhaps this is why few people are strong enough to stare into another's eyes without looking away. When doing so we are really checking for evidence that what is said matches what is unsaid. Only eyes can confirm such a truth. We listen more fully, not just with our ears, but with our eyes. Deep listening is what many psychologists such as Daniel Siegel refer to as "feeling felt". Feeling Felt tells the story teller that he/she matters. That his/her experiences are valued and honored.
            Why would I write a blog about eyes? Simple, many, many beings are walking through our world with silent screams. No one seems to notice or take time to pay attention. Few things in life are harder for a human being to sustain than being invisible to others. Homeless people understand, abused children understand, and traumatized vets understand.
            Next time you see someone whom you suspect may need to be seen, be brave enough and care enough to listen to what the eyes are saying. It is a humbling tribute that a person has placed his/her trust in your willingness to be with them, even for only a small amount of time.
Sep
21
by Janet J. Seahorn, Ph.D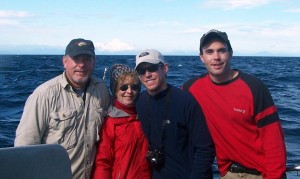 It is obvious that living with PTSD is a challenging journey. We hear so much about what doesn't work, I wanted to take this time to talk about what does. The media seems ready to publicize the ugly side of trauma, yet it fails to show the other face of the family story – the good side. What those of us who have and are still learning from the PTSD experience, is the fact that the unpredictability of the memories and behaviors are what makes the struggle so darn difficult.
            So what does work? 1). Listening. Gosh, this is something few people do very well, including those who don't have to live with PTSD. 2). Sharing. Sharing what is needed for others to recognize where each member of the family stands. Sharing doesn't mean spilling every tiny detail of your existence, only the things that are required for understanding. 3). Problem Solving. One person is rarely the only source of a family conflict. The biggest trick to effective problem solving is to spend 10% of time defining and discussing the problem and 90% of the time working it out. For many of us, we often do just the opposite. Last, and probably the most important, is the deep desire to get better and be better. No excuses. No blaming; just a lot of personal and joint effort.
If we pay close attention to what is working, as well as what isn't, we may be able to replicate those positive moments. Focus on duplicating what we are doing right. Even if these strategies don't work all the time, for most of the daily living together, it may be "good enough".  And right now, I'll take that as personal success.
Aug
28
by Janet J. Seahorn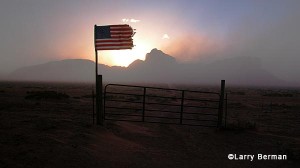 For the last several weeks, my husband and I have been researching and preparing for a presentation we would be giving to the Nebraska Vietnam Veteran Reunion.
We were asked to talk about how we came to write our book, Tears of a Warrior: A Family's Story of Combat and Living With PTSD. It was such an honor to be invited to be a part of this amazing event which has been going on for the last twenty five years. The night before we left, I read an article Tony had given me titled, "Our Helmets Duel No More". It was written by retired Lt. General Hal G. Moore. Some of you may be familiar with General Moore as he wrote the books, We Were Soldiers Once… and Young (1992) and We Are Soldiers Still (2008).
Reading General Moore's experiences regarding the Vietnam War, and later revisiting the country and meeting the Viet Cong General he fought against over forty years ago, made me wonder if such a reunion would ever be possible for those fighting in Iraq and Afghanistan? I questioned whether either side would be able to feel forgiveness. Whether the intense hatred some people in these countries feel for Americans, our way of life, our religions would lessen with time? Whether the many good deeds both our military and civilian organizations are doing building schools, hospitals, and other improvements will be remembered?
What I did not wonder about was the incredible amount of loss, pain, and sorrow war of any kind takes on a country, a community, and, most of all a family. General Moore began his story with these words, "When the blood of any war soaks your clothes and covers your hands, and soldiers die in your arms, every breath forevermore becomes an appeal for greater peace, unity and reconciliation between nations". Wounds of the body and soul are branded deep into the heart. Those who fight for America pay a very high price for her freedom.
            The article read like so many war stories. Trauma, victory, failure, sorrow, the ugliness of battle… and the list goes on.  But the piece ended with some pretty profound advice:
When the heartbeat of one soldier stops forever, the heartbeat of our nation should accelerate, driving us to ensure that this life was not sacrificed in vain. It should rouse us to seek better ways to understand and deal with international differences. We owe our dead and their survivors no less. We owe our children, and our children's children, much more".
The leadership we loose with each life, the intellectual and emotional goodness broken by combat may only be repaired with each person's prayer, and every country's commitment to searching for more appropriate ways to solve our differences. But until or if this every happens, we need to make sure whoever we send to fight our wars, as a nation we must do everything humanly possible to mend, not only the warrior, but the family unit that was also part of the sacrifice.
God Bless America, and God Bless our Vets, Young and Old and their Families
Aug
2
 by Janet J. Seahorn

       It is such a privilege to write our blogs and then hear back from some of our readers. The blog on "Tears of a Mother" brought many wonderful comments. One such reader sent this message which made me smile. He wrote:
                    
A SHORT STORY. MY WIFE AND I HAVE BEEN MARRIED FOR 40 YEARS. WE ARE HIGH SCHOOL SWEETHEARTS AND WHEN I GOT HOME FROM MY LAST HOSP STAY FOR A PANIC ATTACK, I ASKED HER WHY SHE HAS STAYED WITH ME FOR SO LONG. HER EXACT WORDS WERE. "I KNEW YOU WERE A CHANGED PERSON WHEN YOU GOT HOME. HER FRIENDS AND FAMILY SAID I WAS DAMAGED. SHE TOLD THEM THAT THE MAN IS SCARED OF EVERYTHING AROUND HIM. AND THAT SHE LOVED ME". I DO NOT TRAVEL TOO FAR WITHOUT MY WIFE. I CALL HER MY HANDLER.
            Isn't that just the sweetest compliment he gave his wife, "my handler", which, as you can see, he stated with genuine love and gratitude.  His message reminded me of a very endearing commercial for "shelter" dogs we have here in Colorado. It starts out, "Don't pity a shelter dog — honor him. Shelter dogs aren't broken, they've just experienced a little more of life. In many ancient times they would be considered wise.  They are the ones with tales to tell and stories to write.  They have faced life's challenges with courage and pride, and survived with honor and dignity". 
           Sounds like many of our amazing vets. Just like these shelter dogs who have experienced a bit more than their canine siblings, veterans aren't broken, damaged, or to be pitied. Most have gathered a deeper wisdom regarding life. And, yes, they have tales to tell and stories to write. With courage and pride they continue to live every day of their lives with honor and dignity.  
Shelter dogs and vets. Golly, what a wonderful way to view the  challenges of life…and PTSD.