Jan
5
Filed Under Bless Our Troops, Christmas, Combat PTSD, Dogs, Holiday Season, New Year, PTSD, Tears of a Warrior, Trauma, Veterans, War, Welcome Home, Wounded Warriors | Comments Off on Thank You!
WELCOME BACK!
by John DiCiacco – Guest Blog  (John is a veteran & brother who helps make a difference)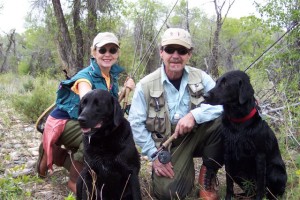 I can't speak for every person who reads your blogs, but I can and will say this, I have missed not reading them.  The only thing that ever depressed me was the first paragraph in your latest blog.  You always come up with something that touches someone, whether it be thought provoking or light hearted.
Your words always mean something to someone. Blogs can and should present different topics and when folks consider one to be difficult to read, then they can choose not to read it. But don't just complain to the author, because life isn't always a bowl of cherries.
As we all know, you can't be everything to everyone so don't try. But please don't stop writing your blogs. Take it from this Veteran, I have never read a single one of your blogs that made me feel depressed. You write about reality, especially meaningful to veterans and families who suffer from the wounds of war.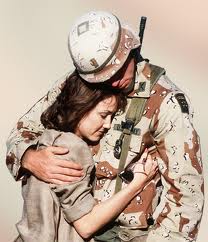 I know that some times during any given month you have your own personal traumatic experiences that make life a little difficult and so you do your best to just survive. Just like the Veterans whom read your blogs.  When moments arrive that you can't seem to come up with something to talk about, I can assure you that I do. Or have a Request Button on Note asking the readers if they have something that they would like to talk about through you.
Oh, by the way, your ticket into Heaven has already been secured. Your Ancestors and Guardian Spirits have made sure of that.
As you know, I spent two tours in the Nam and Holiday's are still very hard for me. Too many Ghosts and way too much guilt for one man to carry.  The haunting reality for many Combat Veterans is the same unhealthy thought pattern we carry and wear on our chests like a sort of Medal.  That thought is this and I quote:  "Why in the hell am I here and not so and so", or "I don't have the right to celebrate or be happy when so many of my Brothers will never be here."  Most Veteran's never come right out and say these things but the thoughts are real and they and their fallen Comrades are there as well.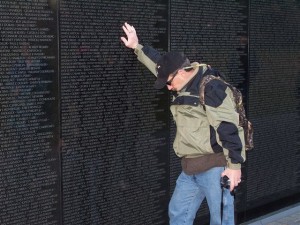 Of course, in my efforts to be jolly I would have to self medicate and numb the pain just to get through the ordeal. Afterword the Guilt followed by the shame for drinking was much worse.
I don't know how I got on all of this but I better stop.
You can blog me anytime you want.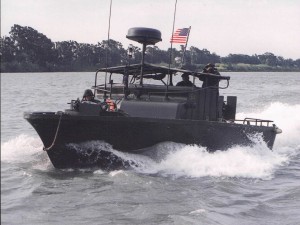 Aug
12
"Mom Told Me You Are a Hero"
    -Constance Gibbons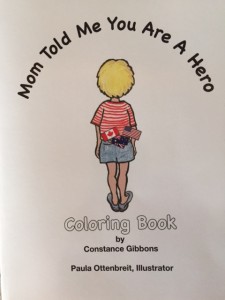 Who didn't like to use crayons and a coloring book as a child?  I remember spending hours trying to use my box of many colored crayons to make the pages of my special book alive with various shades of whatever I thought the picture called for at the time. It never seemed to matter what the theme of the coloring book was about. The important thing was the simple act of making something of my own creation entertaining and exciting. When I was sad it took my mind off my childhood troubles… which sometimes were pretty significant for a young mind to understand. When I was tired, it gave me a way to stay occupied and calm.

It has been a long time since I've thought about the benefits of my early years of coloring. Then a friend told me about a children's book she was writing to help young individuals process the reality of a parent serving in the military. What made this particular project so interesting was that it included a coloring book with crayons that went along with the original book.  Gosh, I only wish I had thought of such a brilliant way to reach young minds dealing with the unique situation of having their moms or dads away for long periods of time and sometimes on numerous deployments.
The title of the book is Mom Told Me You Are a Hero by author, Constance Gibbons. There is a hard copy edition along with a coloring book with the same text. In my work, constantly studying brain development and the importance of early literacy, having both options is brilliant.  The child can have the hard copy read to him/her, and then have the opportunity to color the pictures exactly as he/she desires. By doing the coloring, the child will be looking at some of the words in the text. The words explain the complex topic of war, yet, not in a scary manner. It describes how veterans come in all ages, sizes, shapes, colors, and genders. There are even examples of injuries a veteran may endure.  It is very well written at an appropriate developmental level for children two years and above.
If you would like more information about these delightful and helpful books you may contact the author at cogconnexion@gmail.com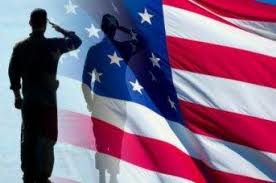 Jun
30
by Janet J. Seahorn, Ph.D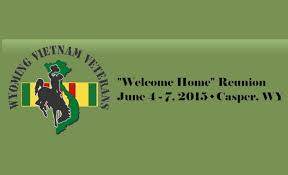 A few weekends back we attended the first reunion of Wyoming Vietnam Veterans in recognition of the fifty-year anniversary of the beginning of the Vietnam War.  For many it was the first time they had ever been thanked or honored for their service. As with most gatherings, there were parades, activities and several inspiring guest speakers. One of the speakers, a DSC and Silver Star recipient, Lee Alley of Wheatland, Wyoming spoke of his experience. Yet the message that resonated with me was when he noted that so many of our veterans are "Not Yet Home".  The way he could tell was simply by looking into their eyes which still held the gaze of combat.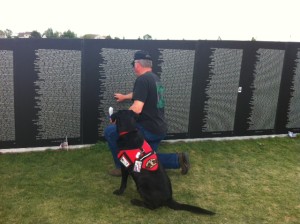 There have been numerous articles, books, and blogs, including ours, that refer to this condition. Merely returning home from war does not mean that the individual has forgotten all that went on during his/her time in war. Although too many civilians (and even some veterans who have never experienced combat) seem to infer that coming home means being home. What few people fully understand, including some combat veterans, is the heart and body carry the burden of war. The mind continues to hold the traumatic events and the cells of the body alert the person to any sight, sound, taste, touch, or smell that even remotely relates to the dangers faced on the battlefield. The feelings of peace and security do not yet necessarily exist just because one is back home. Memories refuse to fade and may become even more vivid. The heartache and horror of war remain raw within mind, heart, body, and soul.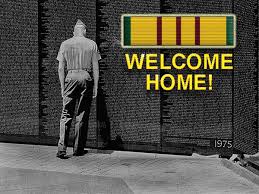 Not Yet Home is the albatross around many veterans' souls.  Forgetting is not an option.  Trying to reintegrate into a "normal" world takes an immense amount of energy, and it is a goal that even those who have been home for over forty-plus years have not yet achieved. Living with the images, pain may be the new "normal". What is hopeful for those suffering with Post Traumatic Stress is that with patience, support and practice a person can still live a productive, joyful life. Perhaps, Not Yet Home is the best one can achieve.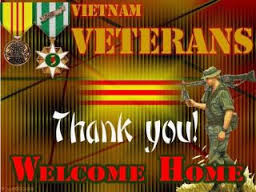 And that may be good enough.