May
11
Filed Under Combat PTSD, Healing, Military, Post-Traumatic Stress "Injury", PTSD, PTSD treatment, Stress, Tears of a Warrior, Trauma, Treating PTSD, War, War Injury | Comments Off on Coping with Life After War: Living with PTSD
Guest Post by Sally Harper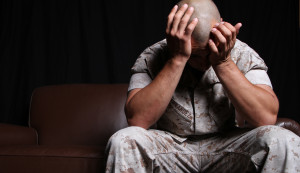 For many soldiers and veterans who return home after a war, PTSD is a scary proposition that can affect them. It is a mental health condition whose symptoms may include reliving traumatic events, flashbacks & nightmares, persistent fear, feelings of anger, horror & detachment and guilt. Inability to sleep, concentration issues, aggressiveness and self-destructive behavior are other symptoms of the condition. PTSD can also have devastating effects on victims, families and caregivers who live through the experiences of patients who are suffering.
Early detection is crucial in treating PTSD with standard remedies including psychotherapy, cognitive behavioral therapy and drug treatments. For patients who are not willing to discuss their trauma with a therapist, virtual reality-based therapy is also an option. The main aim is to keep their identities as soldiers, but steer away from the trauma of the war so that they can integrate into society easier and live normal lives. Stress management, exercise and good diets are complementary ways to cope with post-traumatic stress.
Take a look at this article for more information on the causes and symptoms of stress as well as how to control it.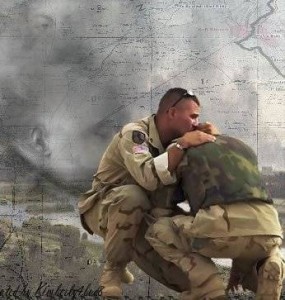 Mar
26
Filed Under Black Lions, Combat PTSD, Courage, Healing, Military, Pain, Peace, Return To Vietnam, Tears of a Warrior, Trauma, Veterans, Vietnam Today, War | Comments Off on Healing From The Wounds Of War
Two Quotes from Rumi:
(Rumi was a 13th-century poet of immense talent. His work highlights the power of literature in its ability to transcend time, language and geographic locations)
1)  Healing doesn't mean the damage never existed. It means the damage no longer controls our lives.
2) The wound is the place where the light enters you.
Mar
26
Filed Under Black Lions, Combat PTSD, Courage, Events, Faith, Family, Healing, Hope, Journey, Love, Pain, Peace, PTSD, Return To Vietnam, Tears of a Warrior, Veterans, Vietnam Today, War | Comments Off on GETTING UNSTUCK
by Janet J. Seahorn, Ph.D
It isn't easy to move forward in life when you seem trapped by events that happened in the past. Often times the harder you try to get unstuck, the more bound you become to that very past. So how does one resolve such a dilemma? It probably won't be without effort, time, and even some painful moments.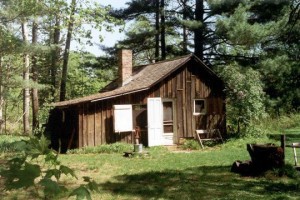 In the book/movie, The Shack, the lead character is tormented by an unimaginable personal tragedy. No matter how hard he tries to move forward beyond his pain and horrendous memories, he can't. Being caught in a terrible incident he is unable to see past his pain to the extent that very little joy or happiness can enter his life. In order to heal he is forced to go back to the place (the shack) where he got stuck; the place where the horror, the anguish, and the future was taken from him.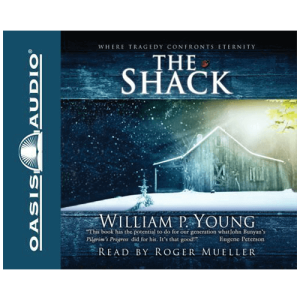 I think this is what Tony was doing when he decided to return to Vietnam.  In order to heal more completely he made a choice to go back to the place where he became stuck, a space that over the last many decades unconsciously became his "shack". Since his military service in Vietnam he has worked incredibly hard to move beyond the memories and the demons, but there were still times when the burden of combat obscured his vision and ability to live fully.  As part of the healing process he had to exhume the old earth in order to plant and allow for new growth to occur. He will be explaining more in his future blogs.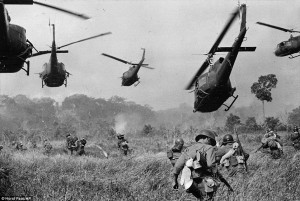 Toward the end of the movie there was a beautiful metaphor about life.  A truism that most of us already know…. life is not neat or precisely organized.  It is messy, bumpy, and often unbalanced. Yet, it is this very assortment of messiness and disorder that make us who we are and who we can become if we are brave enough to return to our "shack"  to become unstuck.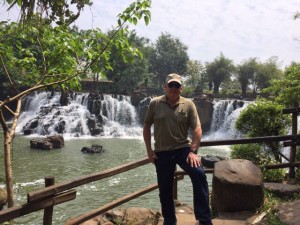 So what is your "shack"? What might you do to become "unstuck: (that doesn't mean you have to physically return to a specific location to heal). Just know that this "becoming unstuck" will most likely not be easy, orderly, or without some deep potholes. It is a journey, like Tony, you may need to take alone. However, the reality is that you will not be totally on your own. Like Tony you will have the thoughts, prayers, and support of family and friends that will accompany you in spirit and hope.
Jan
5
Filed Under Bless Our Troops, Christmas, Combat PTSD, Dogs, Holiday Season, New Year, PTSD, Tears of a Warrior, Trauma, Veterans, War, Welcome Home, Wounded Warriors | Comments Off on Thank You!
WELCOME BACK!
by John DiCiacco – Guest Blog  (John is a veteran & brother who helps make a difference)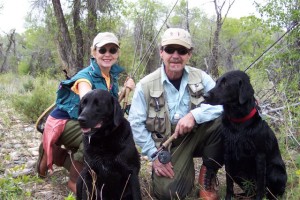 I can't speak for every person who reads your blogs, but I can and will say this, I have missed not reading them.  The only thing that ever depressed me was the first paragraph in your latest blog.  You always come up with something that touches someone, whether it be thought provoking or light hearted.
Your words always mean something to someone. Blogs can and should present different topics and when folks consider one to be difficult to read, then they can choose not to read it. But don't just complain to the author, because life isn't always a bowl of cherries.
As we all know, you can't be everything to everyone so don't try. But please don't stop writing your blogs. Take it from this Veteran, I have never read a single one of your blogs that made me feel depressed. You write about reality, especially meaningful to veterans and families who suffer from the wounds of war.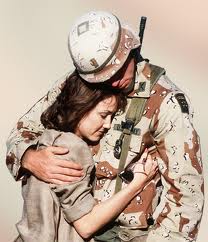 I know that some times during any given month you have your own personal traumatic experiences that make life a little difficult and so you do your best to just survive. Just like the Veterans whom read your blogs.  When moments arrive that you can't seem to come up with something to talk about, I can assure you that I do. Or have a Request Button on Note asking the readers if they have something that they would like to talk about through you.
Oh, by the way, your ticket into Heaven has already been secured. Your Ancestors and Guardian Spirits have made sure of that.
As you know, I spent two tours in the Nam and Holiday's are still very hard for me. Too many Ghosts and way too much guilt for one man to carry.  The haunting reality for many Combat Veterans is the same unhealthy thought pattern we carry and wear on our chests like a sort of Medal.  That thought is this and I quote:  "Why in the hell am I here and not so and so", or "I don't have the right to celebrate or be happy when so many of my Brothers will never be here."  Most Veteran's never come right out and say these things but the thoughts are real and they and their fallen Comrades are there as well.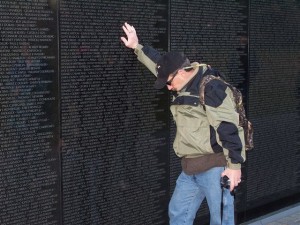 Of course, in my efforts to be jolly I would have to self medicate and numb the pain just to get through the ordeal. Afterword the Guilt followed by the shame for drinking was much worse.
I don't know how I got on all of this but I better stop.
You can blog me anytime you want.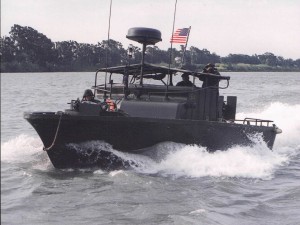 Dec
24
Filed Under American Patriotism, Bless Our Troops, Christmas, Family, Healing, Holiday Season, Journey, PTSD, Tears of a Warrior, Veterans, War | Comments Off on Having a Happy Holiday
by Janet J. Seahorn, Ph.D
It has been several months since I wrote the last blog. Honestly, I chalk it up to lack of motivation and simply feeling I had little else to say that would be worth anyone taking the time to read. Some individuals even commented on how many of the past blogs were a bit depressing. No kidding! Many of these  individuals may have never had the combat experience or served in the military. It is difficult to understand something that has not been experienced. Humor at times can be difficult, especially during the holidays when you live with a person suffering with Post Trauma Stress. The experience is so not funny.
Yelling at those who don't seem to appreciate or understand this type of suffering would definitely be something I'd have to mention in my next visit to church and confession.  Just hope it might be a different priest who won't say something like…. "Well, seems like you haven't made much progress in this area".
At this point my entry into heaven would be further compromised. At the very least I would be on Santa's naughty list.
So, why am I writing a new blog now?  Because it is Christmas.  My favorite holiday (along with Easter, Thanksgiving, Valentine's Day…).  Really, I love the smell of the season, the food, the lights in and outside of homes, carols, and the various displays around town. Unfortunately, as much as I love Christmas, I am reminded of how many of our veterans find this particular time of year a huge challenge. Christmas may be an unpleasant reminder of all that was lost – those who never returned home and those still serving in harm's way far from home. Depression, anger, feeling alone and removed could be emotions that have to be dealt with once again. It is hard to be jolly or even be around those who are jolly when you are fighting to just keep your head above the waters of Merriment.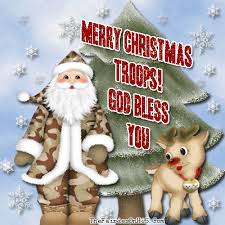 Tonight Tony was talking on the phone with a friend and veteran who was facing another season of cheer and trying to simply get through it and keeping his emotions/temper in check. During the conversation Tony mentioned that it was this time of year when he was in Vietnam and severely wounded. He lost many of his men during a horrendous battle and later spent months in various military hospitals trying to heal from his injuries. All these decades later it is not the physical wounds that test him the most. It is the emotional aches that make the holiday season taxing. Instead of all the Ho, Ho, Ho,….. I know that certain days he wants to scream, No, No, No More!!!
For years I had no idea of what he faced or continued to face. My delight during this time of year only exacerbated his loss thus causing more than one argument. Now that we both know better, we finally do better. I try to be a bit calmer in front of him, and he tries to take better care of his emotional needs by having more quiet time, going on long walks or taking Bailey pheasant hunting. And both of us focus on counting our blessings.
We'll be darned if we let the PTS Grinch steal Christmas ever again.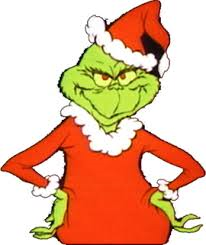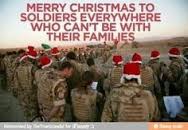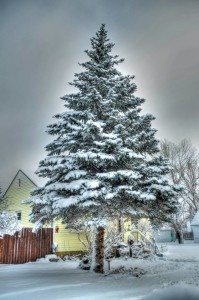 Mar
18
Ann McFeatters: How you can honor our Vietnam vets
Guest Post from the Dallas Morning News:
Published: 05 March 2015 07:27 PM
The man who said his name was Danny arrived at my door with a huge floral box. Inside was one of the most beautiful bouquets I'd ever seen.
Danny was with the Maryland highway department, supervising a crew installing new curbs on my street. He was also a Vietnam veteran who had seen the small blue star in my window, indicating two family members were serving in Iraq and Afghanistan.
Danny came from a generation that provided 9.2 million people who served in the military during the Vietnam era, many of whom came home from war reviled, not thanked for what they gave their country. Like most of his fellow veterans, Danny vowed to show only gratitude to those in military service, no matter what the politics of any current war that service members are called on to fight. Flowers to a stranger were to thank my family.
This month marks the 50th anniversary of the arrival of 3,500 Marines in Da Nang, South Vietnam, beginning 10 years of a terrible conflict that would sear and scar this nation.
In the "lessons learned" department, perhaps the most important is to separate the warrior from the war. Today Americans of all political stripes express sincere appreciation for what the men and women of the armed forces are called on to do for their country, whether the mission is popular or not.
The Vietnam Veterans Memorial on the mall in the nation's capital, with its awesome wall designed by Maya Lin, engraved with the names of 58,300 people who gave their lives in the jungles of Southeast Asia, was meant as one way toward healing a divided, bitter country.
It has worked. The three-acre memorial with its gardens, wall, Vietnam Women's Memorial and The Three Servicemen statue, is visited by 4.5 million people a year. Its website, with photos and information on veterans and messages from their friends and families, draws 4 million virtual visitors annually.
The veteran behind the memorial, Jan Scruggs, a man of enormous personality and drive who raised the $8 million needed to begin implementation of it, is retiring this year.
One way the Vietnam Veterans Memorial Fund plans to honor him and all the war's veterans is to raise money for a $116 million underground education center to display some of the 400,000 personal items left at the wall by visitors, a unique occurrence which stunned the memorial's founders.
From teddy bears to tear-stained letters, the items, stored in boxes maintained by the National Park Service, which owns the memorial, tell powerful stories.
Approved by Congress with no funding, the education center needs donations from the public if it is to be ready for a ribbon-cutting ceremony in 2020. Most of all, the Vietnam Veterans Memorial Fund wants future generations to learn about the Vietnam era, how decisions were made and what they meant to the nation.
Tomorrow's fifth-graders must learn they owe a debt to those who came before them and that they, too, must leave a legacy of service, the best way they are able. Technology will give them access to such things as digital oral histories from veterans and TV footage of the first war played out in the nation's living rooms.
There are 7 million living Vietnam War veterans. Beyond those who died or went missing there, Vietnam veterans are still dying of injuries sustained in the war, such as exposure to Agent Orange and post-traumatic stress disorder. The fund's CEO, Jim Knotts, a Desert Storm veteran, stresses that these veterans must be honored, and that good health care for all veterans must be a national priority.
Because of space restrictions, the education center will be the last major memorial built on the National Mall. Fifty years after the start of the Vietnam War, it is time to take the next step in honoring those who fought it, whether they wanted to or not.
Here's to you, Danny, and all those like you.
Mar
12




SundayReview | Opinion
How We Learned to Kill
Guest Post:
By TIMOTHY KUDO FEB. 27, 2015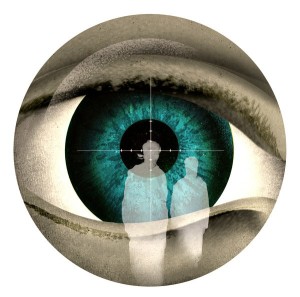 THE voice on the other end of the radio said: "There are two people digging by the side of the road. Can we shoot them?"
It was the middle of the night during my first week in Afghanistan in 2010, on the northern edge of American operations in Helmand Province, and they were directing the question to me. Were the men in their sights irrigating their farmland or planting a roadside bomb? The Marines reported seeing them digging and what appeared to be packages in their possession. Farmers in the valley work from sunrise to sundown, and seeing anyone out after dark was largely unheard-of.
My initial reaction was to ask the question to someone higher up the chain of command. I looked around our combat operations center for someone more senior and all I saw were young Marines looking back at me to see what I would do.
I wanted confirmation from a higher authority to do the abhorrent, something I'd spent my entire life believing was evil. With no higher power around, I realized it was my role as an officer to provide that validation to the Marine on the other end who would pull the trigger.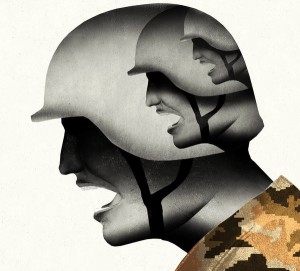 "Take the shot," I responded. It was dialogue from the movies that I'd grown up with, but I spoke the words without irony. I summarily ordered the killing of two men. I wanted the Marine on the other end to give me a reason to change my decision, but the only sound I heard was the radio affirmative for an understood order: "Roger, out." Shots rang out across the narrow river. A part of me wanted the rounds to miss their target, but they struck flesh and the men fell dead.
When I originally became an infantry officer, increasing my Marines' ability to kill was my mission, and it was my primary focus as I led them to Iraq and Afghanistan. Now, as a young lieutenant, I had faith in my Marines; I trusted them and looked up to them. But in the back of my mind, I always wondered whether they would follow my orders in the moment of truth. As the echoes of gunfire reverberated and faded, I received my answer. Yes, they would follow me. I also received affirmation to a more sinister question: Yes, I could kill.
The primary factors that affect an individual's ability to kill are the demands of authority, group absolution, the predisposition of the killer, the distance from the victim and the target attractiveness of the victim.
So began the essay I wrote during my Marine Corps infantry officer training in 2008. The assignment said, "Discuss the factors that affect an individual's ability to kill." I focused on lessons I had learned reading Lt. Col. Dave Grossman's book "On Killing," which deconstructs the psychology of taking human life. It explains how, throughout the past century, military social systems and training evolved to make humans less reluctant to take a life. But while Mr. Grossman's work was descriptive, my training was prescriptive.
Before I was given the authority to order a kill, I trained to do it by hand. I practiced the techniques of killing for more than a year before taking command of a platoon. I became the master of my rifle, thrust my bayonet through human-shaped dummies, and only then learned the more advanced methods of modern warfare: how to maneuver a platoon of 40 Marines and call for artillery barrages and aerial bombardments. But mastering the tactics of killing would have been useless if I wasn't willing to kill.
In war, of course, there are many ways to kill. I did so by giving orders. I never fired my weapon in combat, but I ordered countless others to fire theirs. It was a disorienting sort of power to have: I would speak a few words, and a few seconds, minutes or hours later people would die. Of course, our snipers became the celebrities of our deployment because they were the best killers. They would perch in their hide, watching the villagers through high-powered optics that allowed them to see faces from hundreds of yards away. They would watch and wait until the moment when they could identify an enemy among the civilians. The fighters would fall before the echo of the shot reached their dead bodies. They would truly never know what hit them.
Before killing the first time there's a reluctance that tempers the desire to know whether you are capable of doing it. It is not unlike teenagers longing to lose their virginity but also wanting to wait for the right time to do it. But once killing loses its mystique, it no longer becomes a tool of last resort.
In Marine officer training we were taught to be decisive. Even a bad decision, I was told, is better than no decision at all. But the combination of imperfect judgment, the confidence of authority and absolute decisiveness does not produce measured outcomes.
For a while after I ordered the Marine to take that first shot, everything we did seemed acceptable. It revealed that killing could be banal. Each day would bring a new threat that needed to be eliminated. Bombs would drop, Marines would fire and artillery would blanket hills with explosions. I had a rough estimate of how many people we killed, but I stopped counting after a while.
I spent every day of my seven-month deployment in Afghanistan trying to figure out how to kill the Taliban commander in my area. He lived and operated to our north and every day would send his soldiers down to plant bombs, terrorize the villages and wrestle with us for control of the area. Our mission was to secure the villages and provide economic and political development, but that was slow work with intangible results. Killing the Taliban commander would be an objective measure of success.
I never killed him. Instead, each day we would kill his soldiers or his soldiers would kill our Marines. The longer I lived among the Afghans, the more I realized that neither the Taliban nor we were fighting for the reasons I expected. Despite the rhetoric I internalized from the newspapers back home about why we were in Afghanistan, I ended up fighting for different reasons once I got on the ground — a mix of loyalty to my Marines, habit and the urge to survive.
The enemy fighters were often young men raised alongside poppy fields in small farms set up like latticework along the river. They must have been too young and too isolated to understand anything outside of their section of the valley, never mind something global like the 9/11 attacks. These villagers fought us because that's what they always did when foreigners came to their village. Perhaps they just wanted to be left alone.
The more I thought about the enemy, the harder it was to view them as evil or subhuman. But killing requires a motivation, so the concept of self-defense becomes the defining principle of target attractiveness. If someone is shooting at me, I have a right to fire back. But this is a legal justification, not a moral one. The comic Louis C.K. brilliantly pointed out this absurdity: "Maybe if you pick up a gun and go to another country and you get shot, it's not that weird. Maybe if you get shot by the dude you were just shooting at, it's a tiny bit your fault."
My worst fear before deploying was what, in training, we called "good shoot, bad result." But there is no way in the chaos and uncertainty of war to make the right decision all the time. On one occasion, the Taliban had been shooting at us and we thought two men approaching in the distance were armed and intended to kill us. We warned them off, but it did no good. They continued to approach, and so my Marines fired. What possible reason could two men have to approach a squad of armed Marines in a firefight? When it was over and the two men lay dead we saw that they were unarmed, just two men trying to go home, who never made it.
On most occasions, when ordnance would destroy the enemy or a sniper would kill a Taliban fighter, we would engage in the professional congratulations of a job well done like businessmen after a successful client meeting. Nothing of the sort happened after killing a civilian. And in this absence of group absolution, I saw for the first time how critical it actually was for my soul and my sanity..
Nobody ever talked about the accidental killing. There was paperwork, a brief investigation and silence. You can't tell someone who has killed an innocent person that he did the right thing even if he followed all the proper procedures before shooting.
When I returned home this group absolution was supposed to take the form of a welcoming society, unlike the one Vietnam veterans returned to. But the only affirmation of my actions came through the ubiquitous "Thank you for your service." Beyond that, nobody wanted to, or wants to, talk about what occurred overseas.
The first Marine to be grievously injured on our deployment was shot in the neck during a firefight exactly nine years and nine days after the Sept. 11 attacks. He was a 19-year-old from Mississippi on his first tour after enlisting straight out of high school. Under enemy fire, the Navy corpsman and Marines in his squad gave him medical care as the evacuation helicopter raced to get him to the field hospital in the critical "golden hour."
When he was transported onto the helicopter 40 minutes later, the squad reported that he seemed in good spirits. He would make it to the hospital, receive emergency surgery and then be transported through Germany back to America for a long recovery at Bethesda. Except that didn't happen. Ten minutes later the call came through the radio that he had died.
Until that moment, our deployment in Afghanistan had been exhilarating because we felt invulnerable. This invulnerability in an environment of death was the most powerful sensation I'd ever experienced. I felt favored and possessed with the power to do anything. Instantly, those feelings were replaced by uncertainty and impotency. The initial report that we lost our first Marine stunned everyone who heard it, but soon after came another call about men planting a bomb on a nearby road.
Seeing the enemy so quickly after our Marine was killed was the perfect opportunity for revenge. I watched the missile strike the men's car on the gritty gray-and-white footage of a surveillance drone's camera and then watched one of them run away on fire and collapse. This was accompanied by the exultation of everyone around me. High-fives. Cheers. Fist pumps. If we couldn't bring our Marine back to life, at least we could take a life. The power returned to us a little bit. It was an illogical equation but in the moment it rang true.
I could look you in the eye and tell you I'm sure that the two men we killed right after our Marine died were planting a bomb. I remember watching the drone surveillance video as they dug and appeared to drop an explosive device by the side of the road. At the same time, doubt creeps in. The emotions surrounding loss and revenge can distort reality. Maybe it's too convenient to believe that after losing our first Marine we just happened to find a couple of members of the Taliban planting a bomb. The fog of war doesn't just limit what you can know; it creates doubt about everything you're certain that you know.
The madness of war is that while this system is in place to kill people, it may actually be necessary for the greater good. We live in a dangerous world where killing and torture exist and where the persecution of the weak by the powerful is closer to the norm than the civil society where we get our Starbucks. Ensuring our own safety and the defense of a peaceful world may require training boys and girls to kill, creating technology that allows us to destroy anyone on the planet instantly, dehumanizing large segments of the global population and then claiming there is a moral sanctity in killing. To fathom this system and accept its use for the greater good is to understand that we still live in a state of nature.
If this era of war ever ends, and we emerge from the slumber of automated killing to the daylight of moral questioning, we will face a reckoning. If we are honest with ourselves, the answers won't be simple. I don't blame Presidents George W. Bush or Barack Obama for these wars. Our elected leaders, after all, are just following orders, no different from the Marine who asks if he can kill a man digging by the side of the road.
Timothy Kudo is a Marine captain and graduate student at New York University who was deployed to Iraq in 2009 and to Afghanistan from 2010 to 2011.
Dec
22
by Tony & Janet Seahorn
Merry Christmas 

&
Happy New Year!
Following is a special Christmas message hosted by Tom Brokaw.
The video is certainly worth the pittance of time it takes to view.
Christmas from Heaven is the story of the humble beginnings of what became a beacon of hope to a war-torn land.
The story of Gail Halvorsen, a young pilot in the US Army Air Corps who was assigned as a cargo pilot to the Berlin Airlift, in which US forces flew much-needed supplies into a Soviet-blockaded Berlin.
On his missions, he dropped candy to children and became known as the Candy Bomber.
(Click on Full Screen  right bottom of video)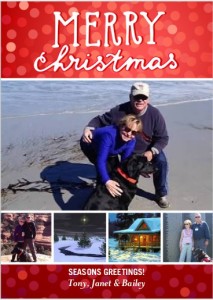 Dec
18
by Janet J. Seahorn, Ph.D

In teaching, one of the first principles we discuss is how to gain and keep your students' attention.  The reason… attention is the first thing that must occur in order for a person to think beyond what is happening at any moment in time. An interesting fact about attention is that the mind is always paying attention to something… maybe not the "thing" we would like it to be attending to… but, nevertheless, it is attending to something- the good looking gal across the room, the day dream that is more fun than the lecture, and God help us, anything that can pop-up on any tech device.
And so it is when our country, our communities, our neighbors think about our veterans. Veteran's Day is now over and perhaps, for a few, our country, our communities, our neighbors may have thought about our veterans for a few minutes on that day. During that one short day of the year, perhaps all of these groups paid attention to our veterans, in between the various department store and furniture sales.  Yet, for many veterans, Veteran's Day was merely another day that served as a sad reminder of all that was lost – their friends, their innocence, and for many their physical and mental health.

Americans are such a blessed, fortunate people. For most of our history our major conflicts have been fought overseas, away from our land. Other than our early history, especially in the last century, we have avoided having to watch our cities, our neighborhoods, our families destroyed by enemies. We haven't had to pay attention or live the horrors of war. The action wasn't right outside our homes. We didn't have to wait for the bombs to fall, the guns to fire, or the foe to knock on our door late at night and carry us away into the darkness.
These are the things other people in other faraway lands have experienced. These are the things other people in other nations are forced to pay attention to… every hour of every day. Few Americans have had to endure the brutality of war. They might read about it in the daily news, watch it on TV or the internet, or even pay to see a movie. It is a very crucial lesson for each and every one of us in this country to see, to understand – for the enemy is not far from us. Paying attention to our veterans should be a reminder each day of the sacrifice they and their families have given for our freedom. We cannot, however, rely forever on the sacrifice of a mere few to protect the rights and independence of the many.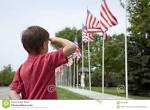 Pay attention, America.  Pay attention and be ready to give as much as our veterans have always given.
Dec
3
by Janet J. Seahorn, Ph.D
Reflecting back on October:

"At the very core of my being, I find peace." (Daily Word, Oct. 2014). Nope! Not yet! Hopefully, later. It's a beautiful fall day, warm, brilliant colored trees show off their multi-colored leaves, and I am trying desperately to find peace. It is the second time in three weeks that Tony and I are at the Denver Veteran Hospital in the cardiology unit. The first time doctors were going to try and clear a blockage of a major artery in his heart by putting in a stint. Unfortunately, the first try was unsuccessful.  Surgeons found a total obstruction in the artery so they had to pull out and create a new game plan.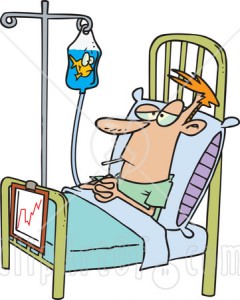 So, we are back for a more complex procedure. As many of you know, hospitals, although a tremendous blessing, are not the happiest space to spend time. The sights, sounds, smells… all put many vets back to darker times. Times when violence, pain, and life/death issues surrounded the individual in places filled with anguish and loneliness.
As I sit in the waiting area, it is busy… people walking in and out, not all that comfortable surrounded by walls painted a pretty ugly shade of green.  Looking through the various home magazines I want to get a bucket of paint and start slopping the walls with bright yellows, light blues, or even a lovely burnt orange. My interior decorator screams to be let loose to redo these dreary areas. In my mind, to keep it off the immediate  situation my husband now faces, I am redecorating the entire hospital.

Periodically I have to get up and walk around, if for no other reason than to stretch my legs and ease my cramped back. Walking into the main lobby is disheartening. So many wounded warriors, many down on their luck and struggling to find any sense of hope or happiness in the world, sitting in uncomfortable chairs waiting – waiting for help physically and emotionally.
So, I walk over to a private hospital just across the street. The lobby is huge, spacious and sparse in its furniture, and almost empty of people except those at the information desk. The walls are tastefully painted, flooded with light. The people are calm and possess a look and feeling of well-being. I want to stay in this area of sunshine to wait, but am reluctant because my body and heart knows it needs to be nearer to where Tony is being treated.
I'm trying to find peace. Gratitude is not my issue.  I'm filled with it. Grateful for the amazing nurses, doctors, and selfless volunteers dedicated to supporting our veterans. Yet, this space where warriors wait to be healed is anything but peace-filled for me.  What comes to my mind is the sign in front of every veteran hospital in our nation…. "The Price of Freedom is Visible Here".  I wonder how many non-veterans have ever been in a VA hospital.  Perhaps not that many. Perhaps more should visit to see firsthand the continued sacrifice being given every day. And, perhaps, they would realize that there can never be enough gratitude, enough service we give to those who served us so well.