Mar
26
Filed Under Black Lions, Combat PTSD, Courage, Healing, Military, Pain, Peace, Return To Vietnam, Tears of a Warrior, Trauma, Veterans, Vietnam Today, War | Comments Off on Healing From The Wounds Of War
Two Quotes from Rumi:
(Rumi was a 13th-century poet of immense talent. His work highlights the power of literature in its ability to transcend time, language and geographic locations)
1)  Healing doesn't mean the damage never existed. It means the damage no longer controls our lives.
2) The wound is the place where the light enters you.
Mar
26
Filed Under Black Lions, Combat PTSD, Courage, Events, Faith, Family, Healing, Hope, Journey, Love, Pain, Peace, PTSD, Return To Vietnam, Tears of a Warrior, Veterans, Vietnam Today, War | Comments Off on GETTING UNSTUCK
by Janet J. Seahorn, Ph.D
It isn't easy to move forward in life when you seem trapped by events that happened in the past. Often times the harder you try to get unstuck, the more bound you become to that very past. So how does one resolve such a dilemma? It probably won't be without effort, time, and even some painful moments.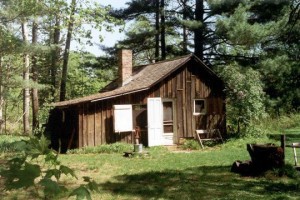 In the book/movie, The Shack, the lead character is tormented by an unimaginable personal tragedy. No matter how hard he tries to move forward beyond his pain and horrendous memories, he can't. Being caught in a terrible incident he is unable to see past his pain to the extent that very little joy or happiness can enter his life. In order to heal he is forced to go back to the place (the shack) where he got stuck; the place where the horror, the anguish, and the future was taken from him.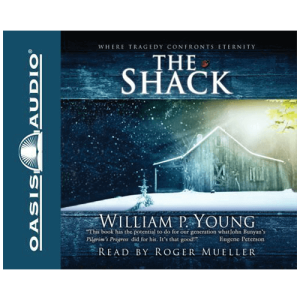 I think this is what Tony was doing when he decided to return to Vietnam.  In order to heal more completely he made a choice to go back to the place where he became stuck, a space that over the last many decades unconsciously became his "shack". Since his military service in Vietnam he has worked incredibly hard to move beyond the memories and the demons, but there were still times when the burden of combat obscured his vision and ability to live fully.  As part of the healing process he had to exhume the old earth in order to plant and allow for new growth to occur. He will be explaining more in his future blogs.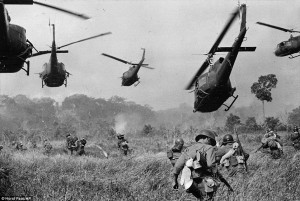 Toward the end of the movie there was a beautiful metaphor about life.  A truism that most of us already know…. life is not neat or precisely organized.  It is messy, bumpy, and often unbalanced. Yet, it is this very assortment of messiness and disorder that make us who we are and who we can become if we are brave enough to return to our "shack"  to become unstuck.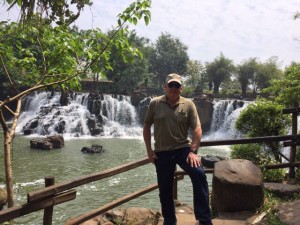 So what is your "shack"? What might you do to become "unstuck: (that doesn't mean you have to physically return to a specific location to heal). Just know that this "becoming unstuck" will most likely not be easy, orderly, or without some deep potholes. It is a journey, like Tony, you may need to take alone. However, the reality is that you will not be totally on your own. Like Tony you will have the thoughts, prayers, and support of family and friends that will accompany you in spirit and hope.
Oct
10
Filed Under Combat PTSD, Faith, Healing, Journey, Nature, Peace, PTSD treatment, Tears, Tears of a Warrior, Treating PTSD, Veterans | Comments Off on Healing with Awe
by Tony Seahorn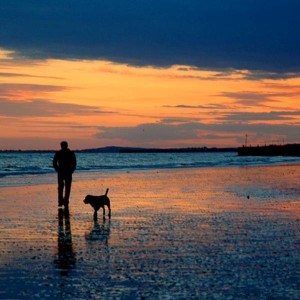 We often talk and write about spending time in nature as an important element of the healing process.
For those with Post Traumatic Stress (PTSD or more accurately PTS), finding solace in natural places helps us realize and appreciate the marvelous wonders of the world.
Following is a link to an article that appeared this weekend in Parade Magazine worth reading.
Living in awe…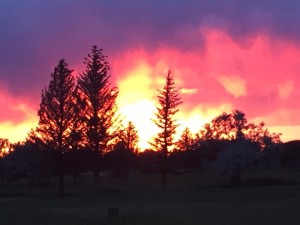 Sep
27
Guest post by Jennifer McGregor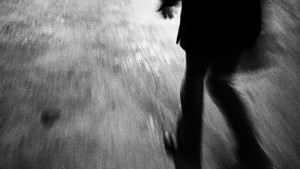 Photo via Pixabay by JakeWilliamHeckey
PTSD, or Post Traumatic Stress Disorder, affects millions of Americans every year, yet there is still a stigma surrounding it that leaves many people too uncomfortable to start a conversation about it. Often, the reluctance to talk about it stems from either a lack of knowledge or fear of the things that can accompany PTSD, such as substance abuse or depression.
It's important to find ways to let this fear go, whether you suffer from the disorder yourself or have a loved one who does. PTSD can absolutely be manageable with the right treatment, but the first step to healing is usually starting a conversation.
The causes for PTSD are many and varied, so treatment can depend on the root cause. The most common reasons for post traumatic stress disorder are witnessing military combat, witnessing or being involved in a serious accident or terrorist event, and being the victim of sexual or physical abuse. Often, alcohol or drugs work to numb the pain from bad memories or help the sufferer sleep following nightmares, and the sufferer may form an addiction that leaves them depressed, isolated from friends and family, in declining health, or suicidal. For this reason, it's imperative to know the warning signs of depression and suicide and be open with loved ones about what's going on.
If you suffer from PTSD and are feeling negative effects that have you worried about your well-being, it's important to let go of the fear and shame often associated with the disorder and ask for help. If you don't feel comfortable talking to family members or friends about your feelings, consider calling a hotline, finding an online support group, or contacting a therapist. Trained professionals can help you leave behind negative thoughts and memories, learn to control the track your thoughts take and focus on more positive energy, and help you learn that there is no shame in either PTSD or the events that caused it.
Depression and anxiety can be overwhelming at times, especially if isolation has occurred. Finding alternative therapy may be helpful once you've contacted a therapist–do not try to self-diagnose your condition. Rather, consult with a professional to see what will work best for you. It could be medication, particular methods of therapy, or both. But there are things you can do at home to relieve the stress and anxious feelings, including art therapy, exercise, or finding a service dog. Animals can be wonderful companions and can help tremendously in lowering stress levels.
If substance abuse is involved, take heart; studies have shown that exposure therapy–in which the PTSD sufferer is exposed to painful memories over and over in order to face them and find healthy ways to cope–is hugely successful in sufferers who have problems with drugs or alcohol.
"The exciting thing in my view is that the study supports people with drug and alcohol problems having access to other forms of psychological interventions, rather than being fobbed off and told to sort out their alcohol or drug problem first," says Michael Farrell, director of the National Drug and Alcohol Research Center.
It's important to remember that help is out there. Don't give up hope. If someone you love is suffering with PTSD or addiction issues, don't be afraid to let them know you're concerned. Start a conversation and reach out; you might just save a life.
Jennifer McGregor is a pre-med student, who loves providing reliable health and medical resources for PublicHealthLibrary.org users. She knows how difficult it can be to sift through the mountains of health-related information on the web. She co-created the site with a friend as a way to push reputable information on health topics to the forefront, making them easier and quicker to find.
Apr
29
Filed Under American Patriotism, Bless Our Troops, Combat PTSD, Courage, Dogs, Military, Post-Traumatic Stress "Injury", PTSD, Service Dogs, Tears of a Warrior, Trauma, Veterans, War Dogs, Wounded Warriors | Comments Off on Courage Revealed
by Janet J. Seahorn, Ph.D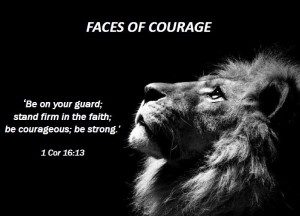 It is easy to see what courage looks like.  We observe it in the acts of those who, in spite of intense danger or inconceivable suffering, or endless determination, an individual continues to live on. To move forward.  We see it in the movies where it makes us feel safe and in control in events we know we may never survive.
But what does courage sound like? Does it reveal itself in words, in songs, in other types of media?  Perhaps real courage sounds like Silence.  The silence of grief that cannot be expressed in words.  The silence of a heart being shattered.  The silence of hidden tears and silent screams.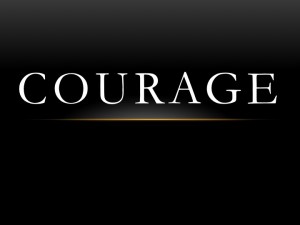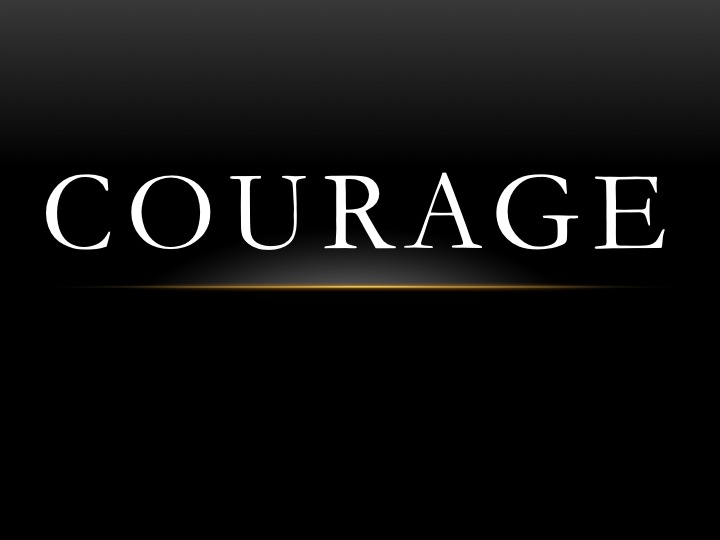 And what does courage feel like?  It may be different for every person, yet, individually it contains some singular similarities. Our feelings, much like hearing, is silent beyond ourselves.  Emotions, an element of feelings, come at anytime, day or night.  It cannot be quantified, perhaps because we may not be able to find a beginning or end in its infinitesimal existence.  You see, feelings go beyond emotions. They are deeper, often jumbled together with anger, love, gratitude and sadness.  We feel what we feel.  Attempting to put feelings into words can be exhausting, exasperating, and mostly ineffective.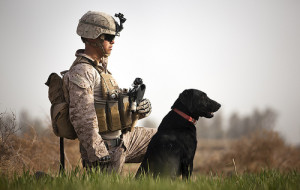 Courage, like feelings and hearing is also Silent. It is very much present. There is both a sweetness and bitterness in courage. The sweetness of living through a reality that many may never experience.  The bitterness resulting from that very same experience.  It is not about the "why me", "how come", or "what ifs" of suffering. Simply having the courage to accept the experience for what it is— an experience that changes a person from the before to the now – and beyond.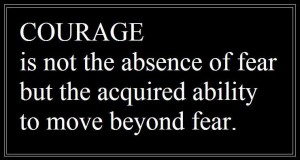 We spend too much time trying to define/identify courage. Most results are superficial at best.  For if, as I believe, courage is found only in the Silence… the empty spaces between the noise and what is seen, heard, and felt.  We often miss or mistakenly identify courage.  Its potential seed lives in most of us, yet, it can only be germinated when or if the time presents itself.  For some of you reading this piece may think, "What the heck is she rambling about?"  For others, those who have lived the courage, you may only nod your head and silently say "true".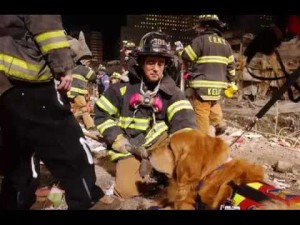 Jan
5
Filed Under Bless Our Troops, Christmas, Combat PTSD, Dogs, Holiday Season, New Year, PTSD, Tears of a Warrior, Trauma, Veterans, War, Welcome Home, Wounded Warriors | Comments Off on Thank You!
WELCOME BACK!
by John DiCiacco – Guest Blog  (John is a veteran & brother who helps make a difference)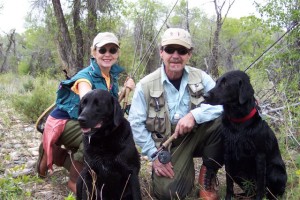 I can't speak for every person who reads your blogs, but I can and will say this, I have missed not reading them.  The only thing that ever depressed me was the first paragraph in your latest blog.  You always come up with something that touches someone, whether it be thought provoking or light hearted.
Your words always mean something to someone. Blogs can and should present different topics and when folks consider one to be difficult to read, then they can choose not to read it. But don't just complain to the author, because life isn't always a bowl of cherries.
As we all know, you can't be everything to everyone so don't try. But please don't stop writing your blogs. Take it from this Veteran, I have never read a single one of your blogs that made me feel depressed. You write about reality, especially meaningful to veterans and families who suffer from the wounds of war.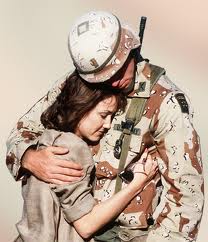 I know that some times during any given month you have your own personal traumatic experiences that make life a little difficult and so you do your best to just survive. Just like the Veterans whom read your blogs.  When moments arrive that you can't seem to come up with something to talk about, I can assure you that I do. Or have a Request Button on Note asking the readers if they have something that they would like to talk about through you.
Oh, by the way, your ticket into Heaven has already been secured. Your Ancestors and Guardian Spirits have made sure of that.
As you know, I spent two tours in the Nam and Holiday's are still very hard for me. Too many Ghosts and way too much guilt for one man to carry.  The haunting reality for many Combat Veterans is the same unhealthy thought pattern we carry and wear on our chests like a sort of Medal.  That thought is this and I quote:  "Why in the hell am I here and not so and so", or "I don't have the right to celebrate or be happy when so many of my Brothers will never be here."  Most Veteran's never come right out and say these things but the thoughts are real and they and their fallen Comrades are there as well.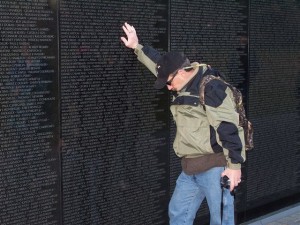 Of course, in my efforts to be jolly I would have to self medicate and numb the pain just to get through the ordeal. Afterword the Guilt followed by the shame for drinking was much worse.
I don't know how I got on all of this but I better stop.
You can blog me anytime you want.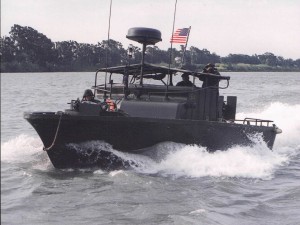 Dec
24
Filed Under American Patriotism, Bless Our Troops, Christmas, Family, Healing, Holiday Season, Journey, PTSD, Tears of a Warrior, Veterans, War | Comments Off on Having a Happy Holiday
by Janet J. Seahorn, Ph.D
It has been several months since I wrote the last blog. Honestly, I chalk it up to lack of motivation and simply feeling I had little else to say that would be worth anyone taking the time to read. Some individuals even commented on how many of the past blogs were a bit depressing. No kidding! Many of these  individuals may have never had the combat experience or served in the military. It is difficult to understand something that has not been experienced. Humor at times can be difficult, especially during the holidays when you live with a person suffering with Post Trauma Stress. The experience is so not funny.
Yelling at those who don't seem to appreciate or understand this type of suffering would definitely be something I'd have to mention in my next visit to church and confession.  Just hope it might be a different priest who won't say something like…. "Well, seems like you haven't made much progress in this area".
At this point my entry into heaven would be further compromised. At the very least I would be on Santa's naughty list.
So, why am I writing a new blog now?  Because it is Christmas.  My favorite holiday (along with Easter, Thanksgiving, Valentine's Day…).  Really, I love the smell of the season, the food, the lights in and outside of homes, carols, and the various displays around town. Unfortunately, as much as I love Christmas, I am reminded of how many of our veterans find this particular time of year a huge challenge. Christmas may be an unpleasant reminder of all that was lost – those who never returned home and those still serving in harm's way far from home. Depression, anger, feeling alone and removed could be emotions that have to be dealt with once again. It is hard to be jolly or even be around those who are jolly when you are fighting to just keep your head above the waters of Merriment.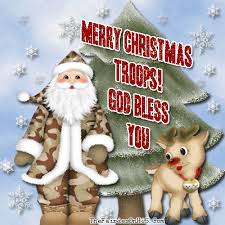 Tonight Tony was talking on the phone with a friend and veteran who was facing another season of cheer and trying to simply get through it and keeping his emotions/temper in check. During the conversation Tony mentioned that it was this time of year when he was in Vietnam and severely wounded. He lost many of his men during a horrendous battle and later spent months in various military hospitals trying to heal from his injuries. All these decades later it is not the physical wounds that test him the most. It is the emotional aches that make the holiday season taxing. Instead of all the Ho, Ho, Ho,….. I know that certain days he wants to scream, No, No, No More!!!
For years I had no idea of what he faced or continued to face. My delight during this time of year only exacerbated his loss thus causing more than one argument. Now that we both know better, we finally do better. I try to be a bit calmer in front of him, and he tries to take better care of his emotional needs by having more quiet time, going on long walks or taking Bailey pheasant hunting. And both of us focus on counting our blessings.
We'll be darned if we let the PTS Grinch steal Christmas ever again.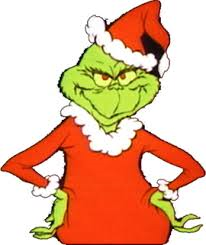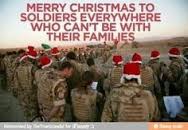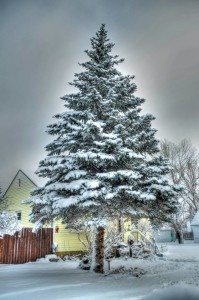 Aug
12
"Mom Told Me You Are a Hero"
    -Constance Gibbons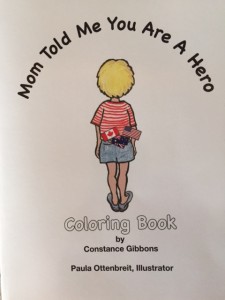 Who didn't like to use crayons and a coloring book as a child?  I remember spending hours trying to use my box of many colored crayons to make the pages of my special book alive with various shades of whatever I thought the picture called for at the time. It never seemed to matter what the theme of the coloring book was about. The important thing was the simple act of making something of my own creation entertaining and exciting. When I was sad it took my mind off my childhood troubles… which sometimes were pretty significant for a young mind to understand. When I was tired, it gave me a way to stay occupied and calm.

It has been a long time since I've thought about the benefits of my early years of coloring. Then a friend told me about a children's book she was writing to help young individuals process the reality of a parent serving in the military. What made this particular project so interesting was that it included a coloring book with crayons that went along with the original book.  Gosh, I only wish I had thought of such a brilliant way to reach young minds dealing with the unique situation of having their moms or dads away for long periods of time and sometimes on numerous deployments.
The title of the book is Mom Told Me You Are a Hero by author, Constance Gibbons. There is a hard copy edition along with a coloring book with the same text. In my work, constantly studying brain development and the importance of early literacy, having both options is brilliant.  The child can have the hard copy read to him/her, and then have the opportunity to color the pictures exactly as he/she desires. By doing the coloring, the child will be looking at some of the words in the text. The words explain the complex topic of war, yet, not in a scary manner. It describes how veterans come in all ages, sizes, shapes, colors, and genders. There are even examples of injuries a veteran may endure.  It is very well written at an appropriate developmental level for children two years and above.
If you would like more information about these delightful and helpful books you may contact the author at cogconnexion@gmail.com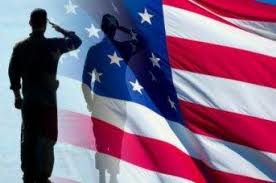 Mar
18
Ann McFeatters: How you can honor our Vietnam vets
Guest Post from the Dallas Morning News:
Published: 05 March 2015 07:27 PM
The man who said his name was Danny arrived at my door with a huge floral box. Inside was one of the most beautiful bouquets I'd ever seen.
Danny was with the Maryland highway department, supervising a crew installing new curbs on my street. He was also a Vietnam veteran who had seen the small blue star in my window, indicating two family members were serving in Iraq and Afghanistan.
Danny came from a generation that provided 9.2 million people who served in the military during the Vietnam era, many of whom came home from war reviled, not thanked for what they gave their country. Like most of his fellow veterans, Danny vowed to show only gratitude to those in military service, no matter what the politics of any current war that service members are called on to fight. Flowers to a stranger were to thank my family.
This month marks the 50th anniversary of the arrival of 3,500 Marines in Da Nang, South Vietnam, beginning 10 years of a terrible conflict that would sear and scar this nation.
In the "lessons learned" department, perhaps the most important is to separate the warrior from the war. Today Americans of all political stripes express sincere appreciation for what the men and women of the armed forces are called on to do for their country, whether the mission is popular or not.
The Vietnam Veterans Memorial on the mall in the nation's capital, with its awesome wall designed by Maya Lin, engraved with the names of 58,300 people who gave their lives in the jungles of Southeast Asia, was meant as one way toward healing a divided, bitter country.
It has worked. The three-acre memorial with its gardens, wall, Vietnam Women's Memorial and The Three Servicemen statue, is visited by 4.5 million people a year. Its website, with photos and information on veterans and messages from their friends and families, draws 4 million virtual visitors annually.
The veteran behind the memorial, Jan Scruggs, a man of enormous personality and drive who raised the $8 million needed to begin implementation of it, is retiring this year.
One way the Vietnam Veterans Memorial Fund plans to honor him and all the war's veterans is to raise money for a $116 million underground education center to display some of the 400,000 personal items left at the wall by visitors, a unique occurrence which stunned the memorial's founders.
From teddy bears to tear-stained letters, the items, stored in boxes maintained by the National Park Service, which owns the memorial, tell powerful stories.
Approved by Congress with no funding, the education center needs donations from the public if it is to be ready for a ribbon-cutting ceremony in 2020. Most of all, the Vietnam Veterans Memorial Fund wants future generations to learn about the Vietnam era, how decisions were made and what they meant to the nation.
Tomorrow's fifth-graders must learn they owe a debt to those who came before them and that they, too, must leave a legacy of service, the best way they are able. Technology will give them access to such things as digital oral histories from veterans and TV footage of the first war played out in the nation's living rooms.
There are 7 million living Vietnam War veterans. Beyond those who died or went missing there, Vietnam veterans are still dying of injuries sustained in the war, such as exposure to Agent Orange and post-traumatic stress disorder. The fund's CEO, Jim Knotts, a Desert Storm veteran, stresses that these veterans must be honored, and that good health care for all veterans must be a national priority.
Because of space restrictions, the education center will be the last major memorial built on the National Mall. Fifty years after the start of the Vietnam War, it is time to take the next step in honoring those who fought it, whether they wanted to or not.
Here's to you, Danny, and all those like you.
Dec
22
by Tony & Janet Seahorn
Merry Christmas 

&
Happy New Year!
Following is a special Christmas message hosted by Tom Brokaw.
The video is certainly worth the pittance of time it takes to view.
Christmas from Heaven is the story of the humble beginnings of what became a beacon of hope to a war-torn land.
The story of Gail Halvorsen, a young pilot in the US Army Air Corps who was assigned as a cargo pilot to the Berlin Airlift, in which US forces flew much-needed supplies into a Soviet-blockaded Berlin.
On his missions, he dropped candy to children and became known as the Candy Bomber.
(Click on Full Screen  right bottom of video)