Nov
14
by Janet J. Seahorn, Ph.D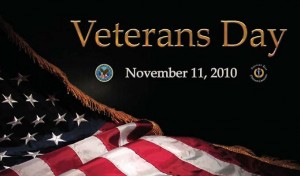 It is cold outside.
I just got home from my last lecture session. Needless to say it was quite interesting as the entire week I have been battling a bad cold and struggling with losing my voice.
Today, there was no voice. Trying to deliver a lecture with laryngitis is a challenge. Hence, I put all of my "words" on my wonderful PowerPoint and proceeded with the lesson.
Since the week is Veteran's Day week, I decided I would do something different for my university classes. I would talk about the LITERACY of WAR: the vocabulary, the literature, the stories, and of course, the effects of war on both the veteran and the families.
My first slide said this:
My husband is a Vietnam veteran who was a young officer and served in the jungles between the borders of Cambodia and Vietnam. He witnessed a great deal of bloody battles and lost many men. He has two Purple Hearts. The last one he received after being severely wounded.  Out of 130 men, only 19 walked away without any injuries. The rest were either killed or wounded. Yesterday I asked if he would like to be the guest speaker for today's class since I have no voice. His response is what he said he would tell you,
"My wife thinks I'm not miserable enough, so she wants me to talk about PTSD for 90 minutes." 
He said some other things he might share with you, at which time I decided his services would not be needed!    (I would like to keep my job.)
Of course my students thought this was pretty funny, even if it was true. But the purpose of this blog is to share with you what I learned from my students. It is pretty sobering.
Out of 140 students, only five had ever had a college session where the professor talked about or honored veterans on Veteran's Day.
Most students were interested in the session's information and videos. A few, however, during the first short video paid more attention to their text messages than to the video. Then I put on a slide, "How well did you listen and honor our veterans during the show?" The room was incredible still. The other short clips received 100% of their attention.
Young people are not insensitive to veterans, I believe their seeming thoughtlessness is not that at all… it is because the adults around them do not take the time to talk WITH them, or to REMIND them of the sacrifices others have made FOR them. Schools, communities, and parents are the ones most at fault. Many have lived the experience and stayed silent. No longer will I remain soundless. I will always give this presentation in the coming years.

We did an activity where students moved forward when I asked a question if a relative had served, was injured, or died in a particular war.

 

Many took a step when I mentioned WWII. More stepped forward again when I mentioned Vietnam. And last, when I asked about the Iraq/Afghanistan conflict, I was surprised at how many were impacted. Last, I asked for those who had or were currently serving in today's wars, four stepped forward. I had them face the class so all would see. Then I began clapping and the entire class gave these four young men a standing ovation for their service. It was an emotional moment for everyone.
At the end of class two of the young men commented that this was the first time anyone had acknowledged and thanked them for their service.  Today was the first of what I hope will be many. And just as important 140 young people may stop every now and then, think about those who gave and are giving so much, and say a prayer of gratitude.
Perhaps, when they see a vet or know of a family member who has served they will say Thank You.
A few have already called home and done just that.