Dec
31
by Janet J. Seahorn, Ph.D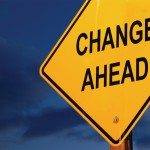 "You never change things by fighting the existing reality. To change something, build a new model that makes the existing model obsolete."                  -Buckminster Fuller
What is it about change that makes us crazy? Is it the sense of what will be lost against the uncertainty of what might be gained? Is it the reality that in most change situations friendships and services will be altered? Or is it that almost all change requires individuals to deal with the vagueness of questions and conditions that either can't or are refused answers? At any rate, change demands making decisions that may or may not be made according to what is best for those closest to the resolution. In essence, given our current economy, many decisions are based more on the bottom line of funds, and people are left to make the most of the situation.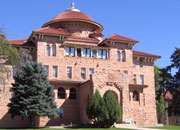 For the last several months the veterans and people of Hot Springs, SD have been caught up with a proposal that that will change the way and the location of how VA services are delivered to that area. Currently, Hot Springs has been the home of a large and historically old VA hospital and care center. The plan is to relocate most VA services to Rapid Cityand outsource some services to Fall River Hospital in Hot Springs. The current VA "workforce of 385 employees will be reduced to only 55 by year 2016" (Hot Springs Star, December 20, 2011). It doesn't take a genius to recognize this type of reduction will greatly effect the resources provided by the hospital as well as impact the economic stability of the area. Since many of the vets in this area are older, few can physically travel to other locations for their health care necessities.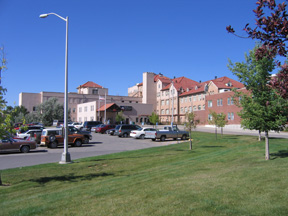 Analyzing the circumstances strictly from a financial perspective, one can understand that newer facilities with upgraded equipment may benefit many of  veterans. The cost of renovating a very old facility may or may not be the best or most cost effective alternative. Truthfully, I haven't studied the proposal enough, nor do I have access to the data and in-depth thinking of the various involved parties. The only perspective I can address is that of the emotional concerns of many veterans and employees of the Hot Springs Area. Presently there is an enormous amount of confusion which leads to anger and fear. The process of making any future decisions does not seem to be very transparent to most of the Hot Springs people. Without such transparency people tend to distrust those making the decision and, therefore, assume the worst.

            It is my continued faith and hope that our government will do everything possible to make sure our veterans and their families are given the health care and resources needed to support their present and future well-being. In our book, Tears of a Warrior, we used a quote from Calvin Coolidge, "The nation which forgets its defenders will itself be forgotten". In remembering and serving these defenders it is vital that their input and needs are at the forefront of any proposal or decision made in their behalf.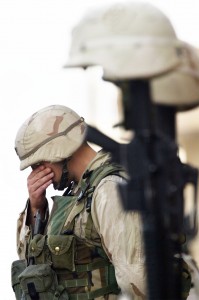 "If we send them, then we must mend them."     www.tearsofawarrior.com
Dec
5
by Janet J. Seahorn, Ph.D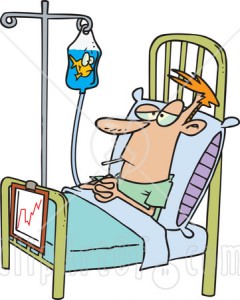 Holy Smokes! My brain is reeling like an out of control roller coaster. You know the experience, the climbing to the top of the coaster mountain knowing it is going to plummet to the bottom once there. At times it feels stimulating, and then there's the "I think I am going to lose my stomach" sensation. Well, this scenario somewhat describes how I left after listening for two hours to a presentation on VA benefits. I went with Tony to learn more about how best to negotiate the system and the process. Honestly, it was quite interesting, although, I must admit, I didn't understand everything the speaker was telling the audience, nor could I keep up with all the "do this not that", "go here, not there", "know this exception or else". Yikes, no wonder many of our veterans and their families get confused. It truly takes an expert in the organization to help lead you successfully through the government maze of regulations.
            Following are a few items I gleaned from the session that perhaps some of our readers will find helpful. Keep in mind that the VA is concerned with treating the whole person where other government organizations are mainly focused on the medical issues.
1. First, whether you like it or not you will need to have and be somewhat comfortable using a computer since all forms and many interactions are now on-line. If you are one of those who are somewhat computer illiterate, grab a friend or family member to help with the process. A few websites that can be very useful: www.Ebenefits.va.gov (this site gives you access to your vet information) www.Healthmil/PDBR (this is the site for getting the process underway to leave the military).
2. Something many veterans do not know is that they are eligible for problems that occur as a result of their major injury or condition. These are called "Secondary Problems".
3. For new vets leaving the military, some States have places were individuals can go and get all of their needs, benefits, sign-up forms, and medical tests done in one setting. Not only does this speed up the process, it cuts down on the frustration of visiting several places over a span of several weeks.
4. As you put in for your benefits, understand that it takes a minimum of ten days to be processed before the information shows up on the Ebenifits website, and this only occurs if the VA has all of the needed medical records.
5. Now this leads us to getting those medical records…

Go and Get Them YOURSELF.

If you rely on your doctor's office sending this information to the VA once it is requested, you may be waiting as long as six months before they get around to sending it. This is not the VA's fault. Since doctors offices do not get reimbursed for doing this task, some are not very eager to move it forward in a timely manner.
6. Understand that once your benefits begin, the government will send your funds to your bank using Direct Deposit. If you don't have a bank, they will send you a debit card. There will no longer be any CHECKS written to an individual. Understand it is YOUR responsibility to give the VA the correct bank routing number or account number, or address. If you move and forget to send them you new address, you will probably have trouble getting your funds. If your benefits begin on Feb. 1st, your first funds will come through until March 1st. Many organizations work on this type of a timeline.
7. If you were a Marine stationed at Camp Lejeune (www.lejeune.usmc.mil) before 1986, immediately go to their website to obtain information on filing a claim regarding medical conditions stemming from a toxic waste situation in the area. This also applies to our current vets who served in Balaud, Iraq where it was common practice to burn their waste, including plastic water bottles. The results of being exposed to the toxic smoke can cause colon cancer, lymphoma, respiratory problems… Down the road similar consequences may come from exposure to the sands in Iraq and Afghanistan.
8. Also, did you know that many of our veterans are eligible for a VA home loan that may be far better than those offered by the FHA. This was an AHA for us. Check out www.homeloans.va.gov or www.hopenow.comwebsites or call the Homeownership Preservation Foundation at 1-888-995-HOPE (4673).
9. And last, it is very important that every veteran is aware of the processes for filing a claim, receiving benefits, etc. Be sure to read EVERY piece of information or mail that comes to you. Don't put it aside and think you will get back to it later. Read it immediately. Answer any and all phone calls from your VA centers as soon as possible. And be persistent as long as you take responsibility for what you need to do to help process your claims and benefits.  
After listening to so much information and needing a Tylenol or Latte badly, I came to the following conclusions:
One – every vet needs to take the appropriate responsibility for getting his needs met. Blaming won't get the job done; being proactive has a better chance of success.
Two – and please don't scoff at this because I am sometimes tempted to do so, try to believe in the VA's motto, "Grant if you can, only deny if you have to". If you feel the person you are working with isn't doing enough, ask for someone else to assist you. Often times getting a fresh pair of eyes and ears can make a huge difference. What I saw and heard today confirmed that there are many individuals in the VA organization who are incredibly dedicated to making a difference to our country's veterans. We know of many and are grateful for their efforts.
            Good Luck and take your patience pills – dealing with any huge organization, especially the government will require an abundance of endurance.
Jan
17
by Janet J. Seahorn, Ph.D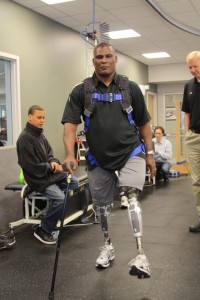 A film came out this fall called Waiting for Superman. It was a documentary on the state of education and our public/charter schools. Many educators perceived the information as "anti" teachers. As a teacher who has been in the field for many decades, I felt the film had many good points, yet, as most documentaries go, it did not address the issues of educating high needs students in the most accurate manner. So it is when dealing with supporting our troops when they return from combat.
            First, let me state up front, I have seen and believe most of the individuals who work directly with our military veterans are committed, caring professionals. Every day they do their utmost to make a difference in healing the vet's emotional and physical wounds. However, there continues to be incredible hurdles veterans must jump through to get the services they need to move forward. Government agencies, much like any huge organization, have far too many procedures, protocols, and paper work for any person to move through in a sane and timely manner. Paper work gets lost or misplaced; doctor appointments and therapy sessions can take months, even years to get into the structure, and classification methods may or may not accurately assess the circumstances of the person.
           Many vets continue to report that too often the system uses over medication to solve a problem without proper supervision. What they are asking for are not more pills, but someone to talk to on a regular basis–someone who will listen and assist him in sorting out his experiences, someone who will provide recommendations for coping with the memories and the hurting.
            Now, herein lies a huge obstacle – there simply aren't enough qualified personnel on board to meet the needs of the enormous number of veterans requesting services. One counselor indicated that in her area there were only five therapist hired to handle a client population of 25,000 veterans. Do the math… that would mean each therapist would be responsible for 5,000 individuals – an impossible mission for any person to accomplish regardless of their expertise and dedication.
            Some areas of the country are doing a much better job than others. Some vet centers have more resources and personnel to do the work necessary to make the difference in a timely manner. Every site wants to support their veterans, yet they may not have the means to do this effectively and efficiently. So this message is to our government, our elected officials, and Uncle Sam.
           Our military and their families cannot afford to WAIT for the treatments they need to get better. They cannot WAIT weeks or months for a doctor's appointment when the pain is getting worse every day. And they cannot WADE through the incredible amount of red tape to receive the treatments needed NOW! I know that those running the Veteran Centers and hospitals would love to have fewer forms and a more functional process. Surely, if we try we can do better. We can, with careful thought, provide a system that would better support our troops – past, present, and future.
If we send them, then we must mend them.
Jul
5
 by Janet J. Seahorn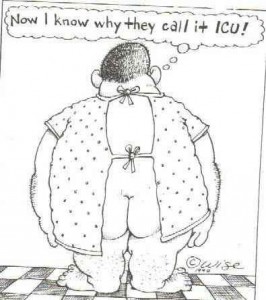 It is Monday morning, and I am sitting in the area's Veteran's Hospital waiting for Tony to finish with his medical procedure. The waiting room is small, really drab, and not a very cheery atmosphere. A Starbuck's latte would help, but I couldn't find the cafeteria and there was no such place as a gift shop to occupy my time.
 Truthfully, I was afraid to leave the area as the facility was a maze of unconnected corridors. It reminded me a bit like Hansel and Gretel trying to negotiate their way through the dark woods, only I had no bread pieces to throw on the floors, which I am pretty certain would raise the wrath of the nurses. To make it even more challenging, there were signs up everywhere, "Don't Walk Through the Wards".  So getting from point B to point A was a real puzzle.  It would be easier to find the witch's cottage than the hospital's cafeteria.
Unlike other more modern facilities, many VA Hospitals mirror the cost of having served in the military. Some areas that work with vets are located in dark basements of old buildings. Really uncharming surroundings that may make one question if healing is available within their spaces.
Yet, the volunteers and staff are truly committed to making a difference to every person who enters the hospital. A lovely man, a helper vet, wheeled his cart of donated magazines, books, and other goodies into the tiny space. His genuine mission to please brought a ray of sunshine to this otherwise dull surrounding. He cheerily informed me that I could take any magazine or book that I wanted, as they were all donated by the generous people of the area.
Since I have more than enough reading material, I declined but noticed some red, white, and blue balls wrapped neatly in plastic. Now these I could use.
Like my Labrador, Bailey, I am into play things. The smiling volunteer explained these were stress balls and I would need at least two… one for each hand. I was to squeeze them ten times in the morning when I awoke, and ten times in the evening before bed. Golly, as long as Bailey wasn't around, I could perform such an exercise.
Feeling a bit less depressed by the drabness of the waiting room, I now had something to de-stress myself. Since I had been reading an article on depression in one of my neuroscience magazines, I was ready to do something more energizing.  Crush balls! I now had something interesting to take from the uncheery waiting room.
As for redecorating Vet Hospitals and serving facilities, I have a few simple suggestions.  Never put the client or his/her family in small surroundings.  This increases paranoia in some and anxiety in others. A new coat of fresh paint, preferable using more energizing or calming colors such as blue, green, or yellow would make an immense difference.
Make sure the room has good sunlight. Sunshine, even on our darkest days, seems to inspire a sense of Hope. A big T.V. would could offer some distraction, as well as access to a few computers to check messages or simple surf the internet.
Providing water or coffee would be great. Last, keep the cheery volunteer. He (she) offers a human contact if the family member is sitting alone, contemplating the "what ifs".  He makes a positive difference. 
One last note, if you are wondering where the funds may come from for these suggestions, knowing the government may not be the provider, how about making this a community project. It would mean more to everyone if everyone made the contribution. 
Oh, and give out Stress Balls. Even your adoring pets love these baubles.
Oct
28
Filed Under Veteran Benefits | Comments Off on Obama Signs Veterans Health Care Legislation
American Forces Press Service
WASHINGTON, Oct. 22, 2009 – President Barack Obama signed new legislation today that creates predictable funding for veterans' health care.
The Veterans Healthcare Reform and Transparency Act fundamentally changes how the Department of Veterans Affairs receive health care funding. The reform calls for appropriations a year in advance after more than two decades of regular budget delays, Obama said from the White House East Room.
"Over the past two decades, the VA budget has been late almost every year, often by months," the president said. "At this very moment, the VA is operating without a budget, making it harder for VA medical centers and clinics to deliver the care our vets need."
Obama said that because of budget shortfalls, new doctors, nurses and critical staff aren't hired on time. New health care facilities and programs often are put on hold, leaving veterans to pay the price for the government's neglect, he said.
"This is inexcusable. It's unacceptable. It's time for it to stop," he said. "And that's just what we'll do with this landmark legislation."
The law gives VA more funding predictability so officials can better budget their needs, recruit better-trained professionals and upgrade equipment. Mostly, Obama said, the law gives veterans better access to quality care.
"In short, this is common-sense reform," he said. "It promotes accountability at the VA. It ensures oversight by Congress. It is fiscally responsible by not adding a dime to the deficit, and it ensures that veterans' health care will no longer be held hostage to the annual budget battles in Washington.
"Keeping faith with our veterans is work that is never truly done," he continued. "Today's veterans expect and deserve the highest quality care, as will tomorrow's veterans, especially our men and women in Iraq and Afghanistan."
Obama pledged his administration would continue in efforts to build a 21st-century VA. Since he's taken office, the White House, VA and Pentagon have been working to "cut the red tape and backlogs," he said.
He noted the administration has invested in mobile clinics to give veterans in rural areas better access, and cited the VA and Pentagon's work to develop a single health care record for servicemembers to make their transition out of the military a simpler process.
Obama also vowed to end homelessness among veterans and praised the success of the Post-9/11 GI Bill, which offers qualified veterans better opportunities to attain higher education and training.
"All told, we have made the biggest commitment to veterans, the largest percentage increase in the VA budget in more than 30 years," he said. "As a nation, we'll pledge to fulfill our responsibilities to our veterans, because our commitment to our veterans is a sacred trust, and upholding that trust is a moral obligation."