Dec
24
by Janet J. Seahorn, Ph.D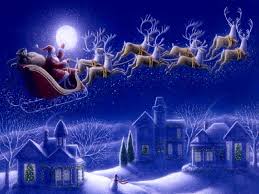 "Nobody can conceive or imagine all the wonders there are unseen and unseeable in the world."
Francis P. Church
            At this time of year it may be hard for many to believe in much of anything, not to mention a person named Santa Claus. Nevertheless, I still love the story of how the letter, "Yes, Virginia, There is a Santa Claus" came to be.  It was written way back in 1897 by a man named Francis Church. Mr. Church was an editor of the Sun newspaper and when receiving a letter from a small girl by the name of Virginia O'Hanlon asking if there was a Santa Claus he wrote his now famous letter. You see, Virginia's father told her if something appeared in the Sun it must be true. Golly, how times have changed. At any rate, I still find his response to the small Virginia a reminder how important it is to believe in the kinder, sweeter things in life. How miracles surround us every single day, but in our despair we may only be able to see the cruel, bitter, and oftentimes heartbreaking fragments of the moment. Perhaps reading Mr. Church's famous letter might remind us all of what is really important during this holiday season. His words are as enduring now as they were way back in 1897.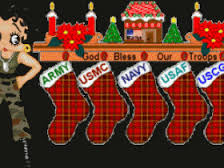 The answer as published in the New York Sun was:
Virginia, your little friends are wrong.
They have been affected by the skepticism of a skeptical age. They do not believe except they see. They think that nothing can be which is not comprehensible by their little minds. All minds, Virginia, whether they be men's or children's, are little. In this great universe of ours, man is a mere insect, an ant, in his intellect as compared with the boundless world about him, as measured by the intelligence capable of grasping the whole of truth and knowledge.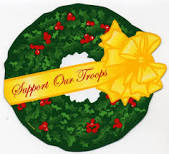 Yes, Virginia, there is a Santa Claus. He exists as certainly as love and generosity and devotion exist, and you know that they abound and give to your life its highest beauty and joy. Alas! how dreary would be the world if there were no Santa Claus! It would be as dreary as if there were no Virginias. There would be no childlike faith then, no poetry, no romance to make tolerable this existence. We should have no enjoyment, except in sense and sight. The external light with which childhood fills the world would be extinguished.
Not believe in Santa Claus! You might as well not believe in fairies. You might get your papa to hire men to watch in all the chimneys on Christmas eve to catch Santa Claus, but even if you did not see Santa Claus coming down, what would that prove? Nobody sees Santa Claus, but that is no sign that there is no Santa Claus. The most real things in the world are those that neither children nor men can see. Did you ever see fairies dancing on the lawn? Of course not, but that's no proof that they are not there. Nobody can conceive or imagine all the wonders there are unseen and unseeable in the world.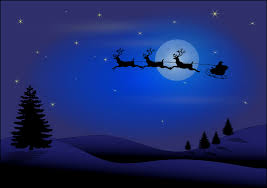 You tear apart the baby's rattle and see what makes the noise inside, but there is a veil covering the unseen world which not the strongest man, nor even the united strength of all the strongest men that ever lived could tear apart. Only faith, poetry, love, romance, can push aside that curtain and view and picture the supernal beauty and glory beyond. Is it all real? Ah, Virginia, in all this world there is nothing else real and abiding.
No Santa Claus! Thank God! he lives and lives forever. A thousand years from now, Virginia, nay 10 times 10,000 years from now, he will continue to make glad the heart of childhood.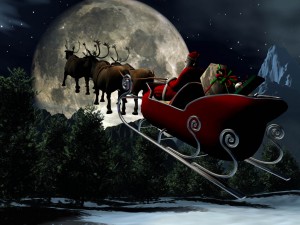 If you are finding yourself in the Grinch mode, read Virginia's letter and think about whatever is good, precious, or beautiful in your life and choose to believe.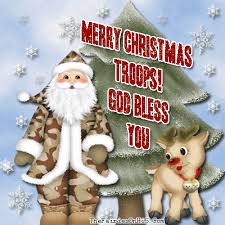 Jul
12
Filed Under Aging, Dogs, Family, Fishing Therapy, Healing Waters, Journey, Life, Love, Peace, Pets, PTSD, Service Dogs, Tears of a Warrior, Tears of Joy, Veterans | Comments Off on CHASE'S MEADOW
by Tony & Janet Seahorn
            The human heart and mind are amazing in their capacity to experience intense sadness and abundant gratitude at the same time. That lump in the throat is still there as are the tears that cloud my eyes. Yet, the weight of the death of our wonderful Chase seems to be a bit lighter.
            Earlier this week, we visited Chase's most beloved mountain meadow, high on the Snowy Range in southern Wyoming. It is a beautiful, alpine meadow filled with wild flowers and a running brook. This is the place we chose to spread his ashes and place a stone memorial on a wooded ridge overlooking the peaceful valley below. 
            We promised to make this journey after the early summer snow melt and before the wildflowers were in full bloom.
            His very essence now glides in the winds and rolls gently with the flowing water. White and yellow flowers line his final path. He is at peace, as are we. And younger brother Bailey still romps through the brightly colored grasses chasing after his cherished tennis ball – a reminder that joy is always present around and within our souls.
            As we paid our final respects it seemed as if Chase was giving us his final message:
I am now in my meadow; my ashes white as angels' wings float with the Wind and flow through the mountain streams to places I never ran in life. 
Peace and beauty will always surround me with a green and white and purple blanket of sweet columbines.        
This is where I was finally meant to be.
Therefore, honor me not with tears of sadness, but with hearts of joyfulness.
                              Remember me with stories and laughter.                               
And most of all know that as much as you loved me I loved you even more.
Black Forest Chase
April 23, 1999 – January 4, 2013
Jun
18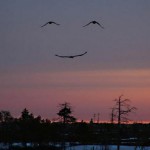 The computer screen is dark, waiting for its colorful icons to magically appear when the master switch is ignited. Once up, we look for the message, just like in the movie, "You've Got Mail."  Mail from family, friends, and unknown friends – business mail, personal messages, Facebook, funny facts, the list is endless. What we await are comments regarding our book, Tears of a Warrior, and our website blogs.  And there they are; messages telling us precious stories, battle experiences, challenges of living with PTSD, and concerns from parents, spouses, and children who live with a combat sufferer. One comment caught my eye. It was not meant as a criticism as the writer wanted to be sure to clarify. His exact words, So as you start your sequel to Tears of a Warrior just maybe you should take a look at the tears of joy. Not at all meant critically but in a fashion of hope. So Buddy, this particular blog is in honor of your comment.
Tears of a Warrior addresses the challenges of living with Post-Traumatic Stress Disorder, both as a sufferer and those who spend their lives supporting, observing, and being an intregal part of the journey. In any life there are tears. Tears of sorrow. Tears of regret. Tears of despair and hopelessness. And, just as significant, Tears of JOY. Below is a list of some of our Joyful Tears. As you read this blog, think about your life and smile, for like us, we are optimistic that you have experienced similar joyful events. Make your own list. Before you go to sleep and when you wake up each morning read over the list. You may find that in spite of the sadness, your life has also been blessed with many breathtaking, joyous moments.
Our Tears of Joy List:
The birth of our sons

Holding a tiny new life in your arms and smelling the sweetness of a true miracle

The growing love of family and friends

Watching a vibrant canvas of sky at sunrise and sunset

Giggling over the crazy antics of a beloved pet

Observing the changes of seasons, each with its spectacular scents and hues

Celebrating holidays and birthdays with loved ones

Eating your favorite ice cream on a hot summer day

Knowing that we are constantly being watched over by someone/something greater than ourselves

Watching a flag presentation and understanding the incredible pride of being an American.
This is our short list, as every day we are given so many special moments that humble and inspire us to be better, more grateful people.  Yes Buddy, you are quite right, we must never fail to recognize and acknowledge all of our tears, especially our Tears of Joy. Perhaps, even those tears split in sorrow, carry their own reflection of Hope.