Nov
7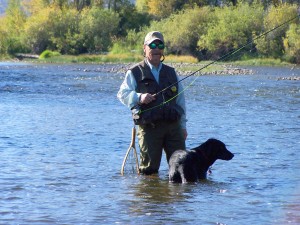 Guest Blog by Jon Sutton, Content Manager for Outdoor Empire
Author: Travis Pike, Outdoor Empire
Veterans are a unique group of people who face a variety of unique challenges in their lives. As unique as veterans maybe they do share the ability to benefit from an activity as old as civilization. We call it fishing. Here are 5 reasons why Veterans need to get out there and fish more.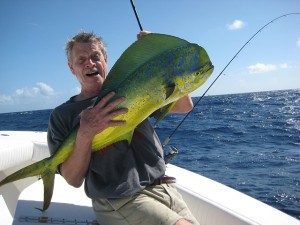 Getting Outside
Something as simple as getting outside and in nature can be a major benefit to your psyche and even your body. Getting outside doesn't just mean walking out of your home, it means actually getting out in nature.
First, you get better air in the countryside than the city. There is no smoke, smog, or ground level ozone to worry about. As a veteran, you may have been exposed to harsh chemicals, and of course burn pits. Fresh air can help reduce the symptoms of most chronic respiratory illnesses.
You'll also get a healthy dose of sunshine. Sunshine provides you with a blast of vitamin D, a vitamin associated with bone health. The average adult is likely vitamin D deficient, something I learned from my VA Doctor. A little sunshine can go a long way to long lasting health. That being said, don't forget the sunscreen, you know what they say about too much of a good thing.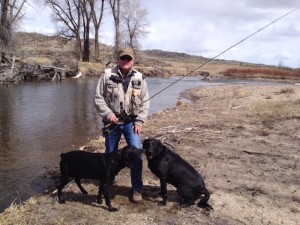 Getting Physical
PT it's good for you and good for me. With almost 80% of the veteran population being obese a little PT can likely go a long way. Most people may think of fishing as sitting in a chair and drinking a beer, but they'd be wrong. There is a big difference in fishing and getting buzzed in a boat.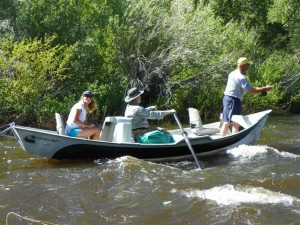 When you're fishing you can be involved in any number of strenuous activities, including wading through water, paddling a kayak, and or hiking to a premier fishing location. That's just to get to you to where you start fishing, from there you start working the shoulder and arms by casting over and over.
Plus, once you get a fish the cardiovascular activity starts as you fight that big boy to the boat or the shore. Watch any fishermen catch a keeper, and look how he sweats and struggles. It may not be as bad a Platoon Sergeant Death Run at 5 a.m. but it'll get you huffing and puffing.
Relax a Little
Ah, greeting the great outdoors with a fishing pole in one hand a tackle box in the other is an amazing way to relax. Veterans on average face the stress of everyday life, and with a high percentage of veterans facing stress, depression, and anxiety the ability to relax is sacred. Heck, just talking on the phone with the VA is enough to drive you mad.
Fishing has shown to reduce cortisol, a hormone associated with stress by over 30% for up to a month. A study by the University of Maine showed fishing reduced anxiety, stress, fear, and guilt by a substantial amount for up to 3 weeks in combat veterans.
On top of everything fishing reduces, time in the sunshine has proven to release a chemical known as serotonin. The theory is that serotonin improves moods and triggers happy thoughts.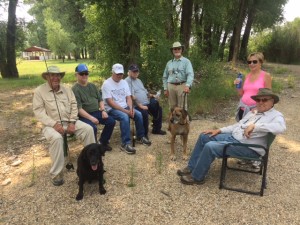 Keeps You Sharp
Young veterans face higher rates of TBI than the average population, which can result in reduced levels of cognitive ability. Let's not forget that the Vietnam generation has reached an advanced age and with age often comes reduced cognitive function.
Fishing provides stimulation to the brain that engages a wide variety of different senses and forces fishers to use reasoning, and make logical assumptions. Fishing also boosts self-esteem and confidence.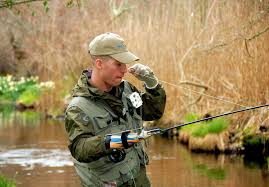 Cause Fish are Delicious
Everyone loves good food, that's true. This may not be specific to veterans because fish is delicious. Fish is also packed with protein and is low in calories and cholesterol. It's also full of healthy fats, like Omega 3 acids that help with joint health. Any infantry veteran will tell you their joints suck, so they need all the help they can get.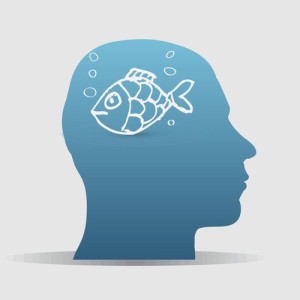 See the Outdoor Empire original article for all the 11 health benefits of fishing.
May
11
Filed Under Combat PTSD, Healing, Military, Post-Traumatic Stress "Injury", PTSD, PTSD treatment, Stress, Tears of a Warrior, Trauma, Treating PTSD, War, War Injury | Comments Off on Coping with Life After War: Living with PTSD
Guest Post by Sally Harper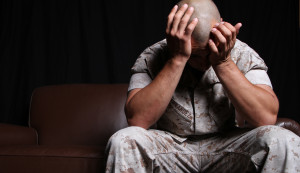 For many soldiers and veterans who return home after a war, PTSD is a scary proposition that can affect them. It is a mental health condition whose symptoms may include reliving traumatic events, flashbacks & nightmares, persistent fear, feelings of anger, horror & detachment and guilt. Inability to sleep, concentration issues, aggressiveness and self-destructive behavior are other symptoms of the condition. PTSD can also have devastating effects on victims, families and caregivers who live through the experiences of patients who are suffering.
Early detection is crucial in treating PTSD with standard remedies including psychotherapy, cognitive behavioral therapy and drug treatments. For patients who are not willing to discuss their trauma with a therapist, virtual reality-based therapy is also an option. The main aim is to keep their identities as soldiers, but steer away from the trauma of the war so that they can integrate into society easier and live normal lives. Stress management, exercise and good diets are complementary ways to cope with post-traumatic stress.
Take a look at this article for more information on the causes and symptoms of stress as well as how to control it.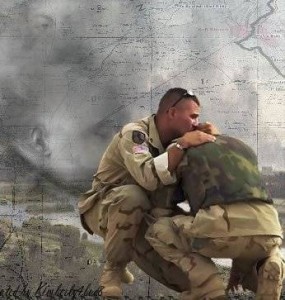 Mar
26
Filed Under Black Lions, Combat PTSD, Courage, Healing, Military, Pain, Peace, Return To Vietnam, Tears of a Warrior, Trauma, Veterans, Vietnam Today, War | Comments Off on Healing From The Wounds Of War
Two Quotes from Rumi:
(Rumi was a 13th-century poet of immense talent. His work highlights the power of literature in its ability to transcend time, language and geographic locations)
1)  Healing doesn't mean the damage never existed. It means the damage no longer controls our lives.
2) The wound is the place where the light enters you.
Mar
26
Filed Under Black Lions, Combat PTSD, Courage, Events, Faith, Family, Healing, Hope, Journey, Love, Pain, Peace, PTSD, Return To Vietnam, Tears of a Warrior, Veterans, Vietnam Today, War | Comments Off on GETTING UNSTUCK
by Janet J. Seahorn, Ph.D
It isn't easy to move forward in life when you seem trapped by events that happened in the past. Often times the harder you try to get unstuck, the more bound you become to that very past. So how does one resolve such a dilemma? It probably won't be without effort, time, and even some painful moments.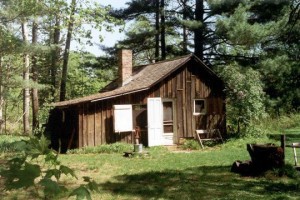 In the book/movie, The Shack, the lead character is tormented by an unimaginable personal tragedy. No matter how hard he tries to move forward beyond his pain and horrendous memories, he can't. Being caught in a terrible incident he is unable to see past his pain to the extent that very little joy or happiness can enter his life. In order to heal he is forced to go back to the place (the shack) where he got stuck; the place where the horror, the anguish, and the future was taken from him.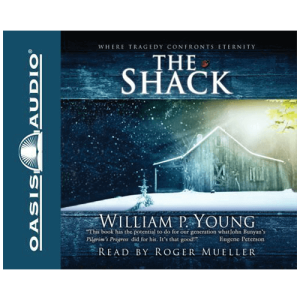 I think this is what Tony was doing when he decided to return to Vietnam.  In order to heal more completely he made a choice to go back to the place where he became stuck, a space that over the last many decades unconsciously became his "shack". Since his military service in Vietnam he has worked incredibly hard to move beyond the memories and the demons, but there were still times when the burden of combat obscured his vision and ability to live fully.  As part of the healing process he had to exhume the old earth in order to plant and allow for new growth to occur. He will be explaining more in his future blogs.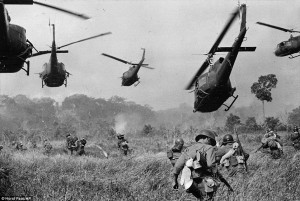 Toward the end of the movie there was a beautiful metaphor about life.  A truism that most of us already know…. life is not neat or precisely organized.  It is messy, bumpy, and often unbalanced. Yet, it is this very assortment of messiness and disorder that make us who we are and who we can become if we are brave enough to return to our "shack"  to become unstuck.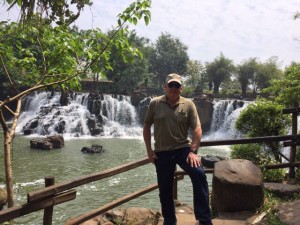 So what is your "shack"? What might you do to become "unstuck: (that doesn't mean you have to physically return to a specific location to heal). Just know that this "becoming unstuck" will most likely not be easy, orderly, or without some deep potholes. It is a journey, like Tony, you may need to take alone. However, the reality is that you will not be totally on your own. Like Tony you will have the thoughts, prayers, and support of family and friends that will accompany you in spirit and hope.
Oct
10
Filed Under Combat PTSD, Faith, Healing, Journey, Nature, Peace, PTSD treatment, Tears, Tears of a Warrior, Treating PTSD, Veterans | Comments Off on Healing with Awe
by Tony Seahorn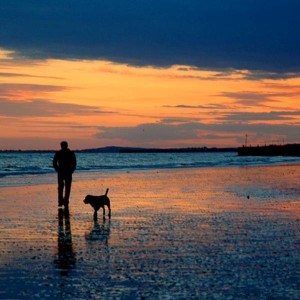 We often talk and write about spending time in nature as an important element of the healing process.
For those with Post Traumatic Stress (PTSD or more accurately PTS), finding solace in natural places helps us realize and appreciate the marvelous wonders of the world.
Following is a link to an article that appeared this weekend in Parade Magazine worth reading.
Living in awe…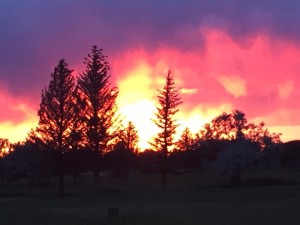 Sep
27
Guest post by Jennifer McGregor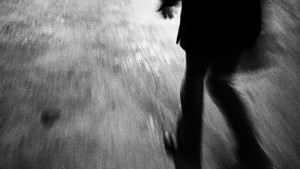 Photo via Pixabay by JakeWilliamHeckey
PTSD, or Post Traumatic Stress Disorder, affects millions of Americans every year, yet there is still a stigma surrounding it that leaves many people too uncomfortable to start a conversation about it. Often, the reluctance to talk about it stems from either a lack of knowledge or fear of the things that can accompany PTSD, such as substance abuse or depression.
It's important to find ways to let this fear go, whether you suffer from the disorder yourself or have a loved one who does. PTSD can absolutely be manageable with the right treatment, but the first step to healing is usually starting a conversation.
The causes for PTSD are many and varied, so treatment can depend on the root cause. The most common reasons for post traumatic stress disorder are witnessing military combat, witnessing or being involved in a serious accident or terrorist event, and being the victim of sexual or physical abuse. Often, alcohol or drugs work to numb the pain from bad memories or help the sufferer sleep following nightmares, and the sufferer may form an addiction that leaves them depressed, isolated from friends and family, in declining health, or suicidal. For this reason, it's imperative to know the warning signs of depression and suicide and be open with loved ones about what's going on.
If you suffer from PTSD and are feeling negative effects that have you worried about your well-being, it's important to let go of the fear and shame often associated with the disorder and ask for help. If you don't feel comfortable talking to family members or friends about your feelings, consider calling a hotline, finding an online support group, or contacting a therapist. Trained professionals can help you leave behind negative thoughts and memories, learn to control the track your thoughts take and focus on more positive energy, and help you learn that there is no shame in either PTSD or the events that caused it.
Depression and anxiety can be overwhelming at times, especially if isolation has occurred. Finding alternative therapy may be helpful once you've contacted a therapist–do not try to self-diagnose your condition. Rather, consult with a professional to see what will work best for you. It could be medication, particular methods of therapy, or both. But there are things you can do at home to relieve the stress and anxious feelings, including art therapy, exercise, or finding a service dog. Animals can be wonderful companions and can help tremendously in lowering stress levels.
If substance abuse is involved, take heart; studies have shown that exposure therapy–in which the PTSD sufferer is exposed to painful memories over and over in order to face them and find healthy ways to cope–is hugely successful in sufferers who have problems with drugs or alcohol.
"The exciting thing in my view is that the study supports people with drug and alcohol problems having access to other forms of psychological interventions, rather than being fobbed off and told to sort out their alcohol or drug problem first," says Michael Farrell, director of the National Drug and Alcohol Research Center.
It's important to remember that help is out there. Don't give up hope. If someone you love is suffering with PTSD or addiction issues, don't be afraid to let them know you're concerned. Start a conversation and reach out; you might just save a life.
Jennifer McGregor is a pre-med student, who loves providing reliable health and medical resources for PublicHealthLibrary.org users. She knows how difficult it can be to sift through the mountains of health-related information on the web. She co-created the site with a friend as a way to push reputable information on health topics to the forefront, making them easier and quicker to find.
Aug
25
Filed Under Courage, Faith, Fishing Therapy, Healing, Healing Waters, Journey, Life, Love, Military, Peace, PTSD, Rushing Wind, Tears of a Warrior, Wounded Warriors | Comments Off on VINCE THE PRINCE
By Janet J. Seahorn, Ph.D.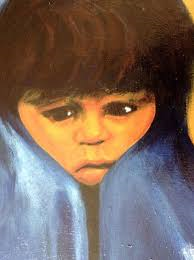 Once upon a time there was a very young boy who lived an incredibly difficult childhood. He was the oldest son of a family of five children – two younger sisters, one brother and a step brother. At eleven years old he became homeless, kicked out of his family by an abusive father. Drinking and beatings by his dad were endured on a regular basis.  For five years he lived on the streets until he was old enough to join the army (1956-1965).  Being of Navaho Indian decent, Vince the Prince was a fledgling warrior, and warriors always fight with perseverance and courage.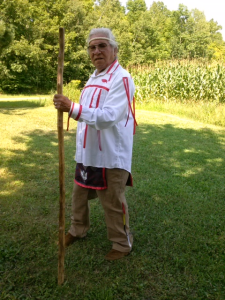 However, the trauma of his early childhood experiences followed him into the military. He was always in trouble, and believed he would get shot, knifed, or killed in prison. Life was pretty hopeless. Anger often consumed him, a normal coping mechanism many children of abuse use to mask their pain and unpredictable daily circumstances. But, Vince the Prince was a survivor, often called a "smart ass". Being tough kept him alive, and being enraged kept him "feeling".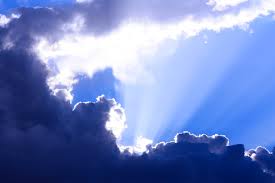 How does a person ever survive such a life? According to Vince the Prince in 1970 he found faith in the spirit of the Lord, and this discovery saved him. Talking with him was pretty amazing as he could quote scriptures from the Bible better than most clergy. His personal commitment to the Lord handed him the hope that he lacked in his younger years and offered him a purpose in how he would live the rest of his life. In 1973 Vince was ordained as a street Evangelist.  His parishioners were those confined to the jails and prisons in Chicago. He worked with the street people offering kindness, optimism, and faith. Having this new mission made him think of others before himself. He was no longer in the survivor mode, but in a vocation of serving those who, like him in his early years, were crushed by life experiences far beyond the control of a young boy. In 1983 he even completed his GED after having only a fifth grade education.  Yep, pretty darn remarkable.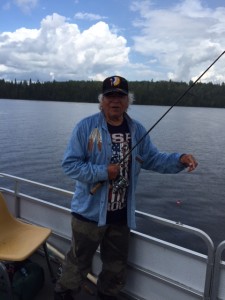 I asked him at the end of one of our conversations "What has been your greatest lesson?"  His response, "No matter who or what you are, in God's eyes you are precious." And, 'When all else fails turn to Jesus."
Vince the Prince continues to work with young teens, many who are homeless like he was in his early years. Who better to understand their struggles, their fears, and their despair? Who better to provide a sense that no matter how dire your circumstances may seem there is always hope and that hope can lead to a miraculous future. Living life with purpose and a wicked sense of humor make Vince the Prince a very special human, indeed.
(I recently spent a week with Vince at a remote fishing camp in Canada called Rushing Wind. Tony and I were invited to work with veterans who have experienced the effects of combat and are finding ways to heal from the wounds of war.)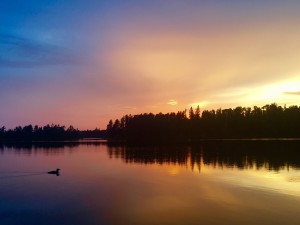 Listen peacefully to the wild call of the Loon.
Apr
29
Filed Under American Patriotism, Bless Our Troops, Combat PTSD, Courage, Dogs, Military, Post-Traumatic Stress "Injury", PTSD, Service Dogs, Tears of a Warrior, Trauma, Veterans, War Dogs, Wounded Warriors | Comments Off on Courage Revealed
by Janet J. Seahorn, Ph.D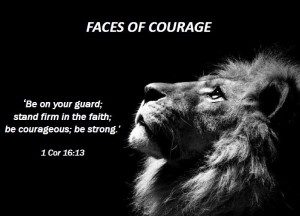 It is easy to see what courage looks like.  We observe it in the acts of those who, in spite of intense danger or inconceivable suffering, or endless determination, an individual continues to live on. To move forward.  We see it in the movies where it makes us feel safe and in control in events we know we may never survive.
But what does courage sound like? Does it reveal itself in words, in songs, in other types of media?  Perhaps real courage sounds like Silence.  The silence of grief that cannot be expressed in words.  The silence of a heart being shattered.  The silence of hidden tears and silent screams.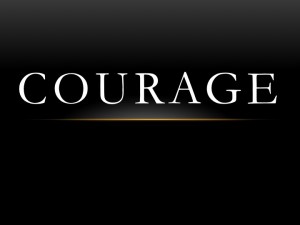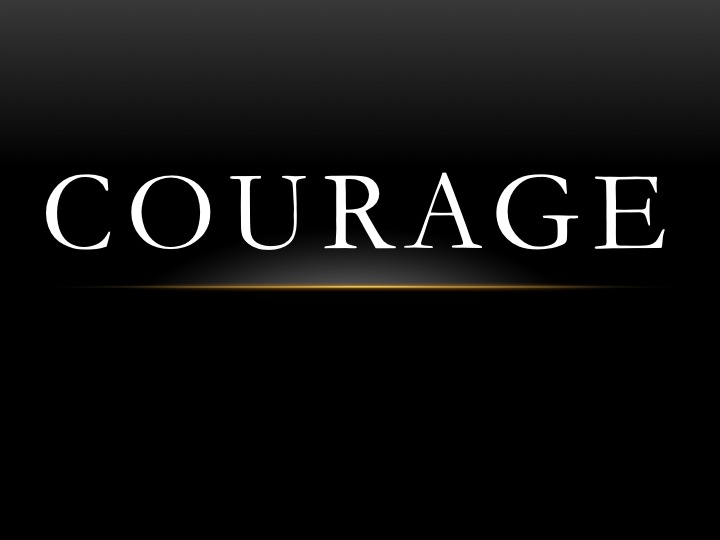 And what does courage feel like?  It may be different for every person, yet, individually it contains some singular similarities. Our feelings, much like hearing, is silent beyond ourselves.  Emotions, an element of feelings, come at anytime, day or night.  It cannot be quantified, perhaps because we may not be able to find a beginning or end in its infinitesimal existence.  You see, feelings go beyond emotions. They are deeper, often jumbled together with anger, love, gratitude and sadness.  We feel what we feel.  Attempting to put feelings into words can be exhausting, exasperating, and mostly ineffective.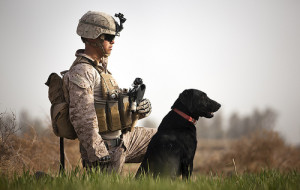 Courage, like feelings and hearing is also Silent. It is very much present. There is both a sweetness and bitterness in courage. The sweetness of living through a reality that many may never experience.  The bitterness resulting from that very same experience.  It is not about the "why me", "how come", or "what ifs" of suffering. Simply having the courage to accept the experience for what it is— an experience that changes a person from the before to the now – and beyond.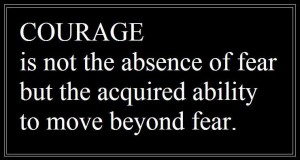 We spend too much time trying to define/identify courage. Most results are superficial at best.  For if, as I believe, courage is found only in the Silence… the empty spaces between the noise and what is seen, heard, and felt.  We often miss or mistakenly identify courage.  Its potential seed lives in most of us, yet, it can only be germinated when or if the time presents itself.  For some of you reading this piece may think, "What the heck is she rambling about?"  For others, those who have lived the courage, you may only nod your head and silently say "true".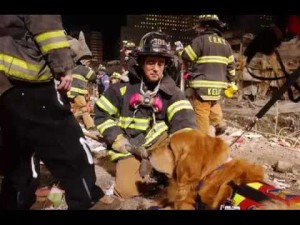 Mar
23
Filed Under Brain Injury, Dogs, Post-Traumatic Stress "Injury", PTSD, PTSD treatment, Service Dogs, TBI & PTSD, Tears of a Warrior, TED Talk, Vietnam Today, Wounded Warriors | Comments Off on TED TALKS AND PTSD
By Janet J. Seahorn, Ph.D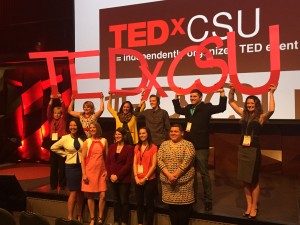 TED (Technology, Entertainment, Design) is a global set of conferences run by the private non-profit Sapling Foundation, under the slogan "Ideas Worth Spreading".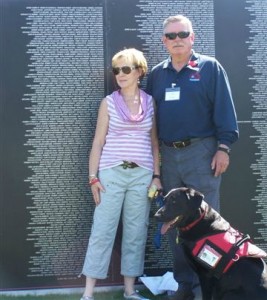 It continues to be an overly busy few months.  We are waiting for things to slow down a bit, yet, as soon as we are done with one "To Do List" another pops up with an even bigger task sheet.  It begs the question as to whether we are really that harried, or if we are more easily exhausted because we aren't all that youthful any more.  OK, don't go to that disheartening place.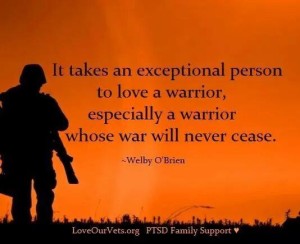 A few weeks ago, I had the opportunity to do a TED Talk at Colorado State University where I'm a professor in the Education College. Of course my topic was Post Traumatic Stress. After months of putting together the talk and multiple practice sessions, the day finally arrived. Truthfully, when I was first accepted as a speaker I was quite excited. As the day for the TED event grew closer I became more anxious.  It wasn't the fear of talking in front of large groups of people – we do that often.  It was trying to fit twenty years of research and essential information into a fifteen minute timeframe that drove me to panic. This was more like the old television show, Name That Tune, in which the contestant was given only the first three or four notes of a song and expected to know its name; a seemingly impossible task for discussing Post Traumatic Stress and its effects on the brain, body, and spirit.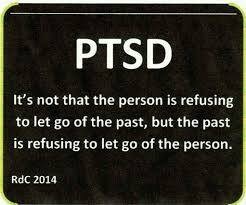 As I entered the stage area I felt like Katniss from the Hunger Games, going into a life and death battle without the proper equipment. You will have to listen to the talk (the information is in this blog), to see the results.  Be sure to go to watch the very end for a surprise appearance of our service dog, Bailey.  Tony, unbeknownst to me, brought him to the event and sent him up on stage at the very end of my talk.  OMG!!!!
Ted Talk: 15 minutes worth hearing!
Understanding PTSD's Effects on Brain, Body, and Emotions | Janet Seahorn | TEDxCSU – YouTube
https://m.youtube.com/watch?v=BEHDQeIRTgs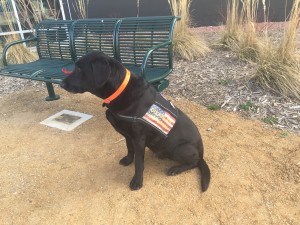 Jan
8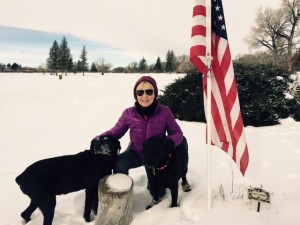 by Janet J. Seahorn, Ph.D
It is January 2016 – another New Year. Where I live in Colorado and Wyoming the ground is covered by a layer of fresh snow. The brilliant white blankets the landscape with cleanness, somewhat like an artist's blank pallet before she begins to paint. The idea that I can begin this year with a clean slate – that I can create whatever I choose brings a sense of hope and optimism for the coming year.
Interesting, my morning meditation topic was "I make a difference". What a perfect goal for this new year that every day I have the opportunity to make a difference however large or small. Perhaps it is simply a smile to a stranger, a phone call to a friend, a quiet prayer for someone in need. Perhaps it is picking up one piece of trash on a sidewalk, shoveling a neighbor's sidewalk or bringing a meal to someone who can't get out to a grocery store.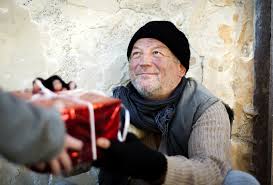 There are countless ways I can make a difference. The important issue is not to merely THINK about doing a good deed. The essential action is to DO IT! The thought is nice but the ACT is necessary. If I was into tattoos – I'm not…. I hate needles – I would engrave on my wrist the following words, "I can and choose to make a difference".
Happy New Year – make each day forward count.