May
11
Filed Under Combat PTSD, Healing, Military, Post-Traumatic Stress "Injury", PTSD, PTSD treatment, Stress, Tears of a Warrior, Trauma, Treating PTSD, War, War Injury | Comments Off on Coping with Life After War: Living with PTSD
Guest Post by Sally Harper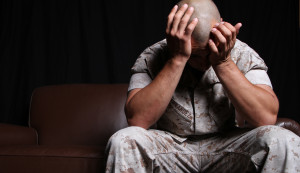 For many soldiers and veterans who return home after a war, PTSD is a scary proposition that can affect them. It is a mental health condition whose symptoms may include reliving traumatic events, flashbacks & nightmares, persistent fear, feelings of anger, horror & detachment and guilt. Inability to sleep, concentration issues, aggressiveness and self-destructive behavior are other symptoms of the condition. PTSD can also have devastating effects on victims, families and caregivers who live through the experiences of patients who are suffering.
Early detection is crucial in treating PTSD with standard remedies including psychotherapy, cognitive behavioral therapy and drug treatments. For patients who are not willing to discuss their trauma with a therapist, virtual reality-based therapy is also an option. The main aim is to keep their identities as soldiers, but steer away from the trauma of the war so that they can integrate into society easier and live normal lives. Stress management, exercise and good diets are complementary ways to cope with post-traumatic stress.
Take a look at this article for more information on the causes and symptoms of stress as well as how to control it.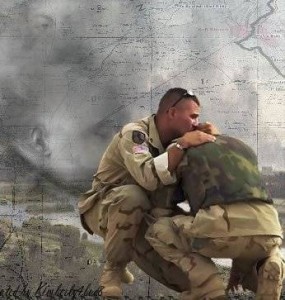 Oct
10
Filed Under Combat PTSD, Faith, Healing, Journey, Nature, Peace, PTSD treatment, Tears, Tears of a Warrior, Treating PTSD, Veterans | Comments Off on Healing with Awe
by Tony Seahorn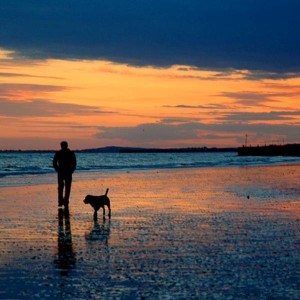 We often talk and write about spending time in nature as an important element of the healing process.
For those with Post Traumatic Stress (PTSD or more accurately PTS), finding solace in natural places helps us realize and appreciate the marvelous wonders of the world.
Following is a link to an article that appeared this weekend in Parade Magazine worth reading.
Living in awe…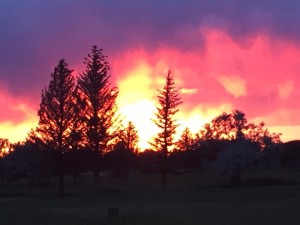 Sep
27
Guest post by Jennifer McGregor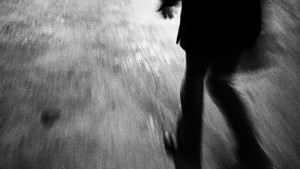 Photo via Pixabay by JakeWilliamHeckey
PTSD, or Post Traumatic Stress Disorder, affects millions of Americans every year, yet there is still a stigma surrounding it that leaves many people too uncomfortable to start a conversation about it. Often, the reluctance to talk about it stems from either a lack of knowledge or fear of the things that can accompany PTSD, such as substance abuse or depression.
It's important to find ways to let this fear go, whether you suffer from the disorder yourself or have a loved one who does. PTSD can absolutely be manageable with the right treatment, but the first step to healing is usually starting a conversation.
The causes for PTSD are many and varied, so treatment can depend on the root cause. The most common reasons for post traumatic stress disorder are witnessing military combat, witnessing or being involved in a serious accident or terrorist event, and being the victim of sexual or physical abuse. Often, alcohol or drugs work to numb the pain from bad memories or help the sufferer sleep following nightmares, and the sufferer may form an addiction that leaves them depressed, isolated from friends and family, in declining health, or suicidal. For this reason, it's imperative to know the warning signs of depression and suicide and be open with loved ones about what's going on.
If you suffer from PTSD and are feeling negative effects that have you worried about your well-being, it's important to let go of the fear and shame often associated with the disorder and ask for help. If you don't feel comfortable talking to family members or friends about your feelings, consider calling a hotline, finding an online support group, or contacting a therapist. Trained professionals can help you leave behind negative thoughts and memories, learn to control the track your thoughts take and focus on more positive energy, and help you learn that there is no shame in either PTSD or the events that caused it.
Depression and anxiety can be overwhelming at times, especially if isolation has occurred. Finding alternative therapy may be helpful once you've contacted a therapist–do not try to self-diagnose your condition. Rather, consult with a professional to see what will work best for you. It could be medication, particular methods of therapy, or both. But there are things you can do at home to relieve the stress and anxious feelings, including art therapy, exercise, or finding a service dog. Animals can be wonderful companions and can help tremendously in lowering stress levels.
If substance abuse is involved, take heart; studies have shown that exposure therapy–in which the PTSD sufferer is exposed to painful memories over and over in order to face them and find healthy ways to cope–is hugely successful in sufferers who have problems with drugs or alcohol.
"The exciting thing in my view is that the study supports people with drug and alcohol problems having access to other forms of psychological interventions, rather than being fobbed off and told to sort out their alcohol or drug problem first," says Michael Farrell, director of the National Drug and Alcohol Research Center.
It's important to remember that help is out there. Don't give up hope. If someone you love is suffering with PTSD or addiction issues, don't be afraid to let them know you're concerned. Start a conversation and reach out; you might just save a life.
Jennifer McGregor is a pre-med student, who loves providing reliable health and medical resources for PublicHealthLibrary.org users. She knows how difficult it can be to sift through the mountains of health-related information on the web. She co-created the site with a friend as a way to push reputable information on health topics to the forefront, making them easier and quicker to find.
Mar
23
Filed Under Brain Injury, Dogs, Post-Traumatic Stress "Injury", PTSD, PTSD treatment, Service Dogs, TBI & PTSD, Tears of a Warrior, TED Talk, Vietnam Today, Wounded Warriors | Comments Off on TED TALKS AND PTSD
By Janet J. Seahorn, Ph.D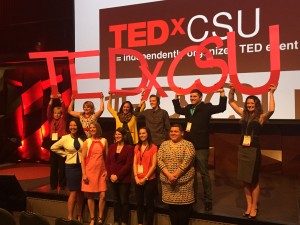 TED (Technology, Entertainment, Design) is a global set of conferences run by the private non-profit Sapling Foundation, under the slogan "Ideas Worth Spreading".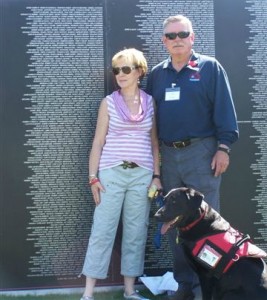 It continues to be an overly busy few months.  We are waiting for things to slow down a bit, yet, as soon as we are done with one "To Do List" another pops up with an even bigger task sheet.  It begs the question as to whether we are really that harried, or if we are more easily exhausted because we aren't all that youthful any more.  OK, don't go to that disheartening place.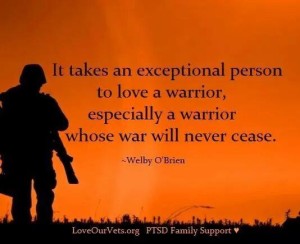 A few weeks ago, I had the opportunity to do a TED Talk at Colorado State University where I'm a professor in the Education College. Of course my topic was Post Traumatic Stress. After months of putting together the talk and multiple practice sessions, the day finally arrived. Truthfully, when I was first accepted as a speaker I was quite excited. As the day for the TED event grew closer I became more anxious.  It wasn't the fear of talking in front of large groups of people – we do that often.  It was trying to fit twenty years of research and essential information into a fifteen minute timeframe that drove me to panic. This was more like the old television show, Name That Tune, in which the contestant was given only the first three or four notes of a song and expected to know its name; a seemingly impossible task for discussing Post Traumatic Stress and its effects on the brain, body, and spirit.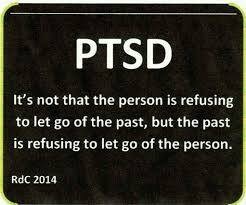 As I entered the stage area I felt like Katniss from the Hunger Games, going into a life and death battle without the proper equipment. You will have to listen to the talk (the information is in this blog), to see the results.  Be sure to go to watch the very end for a surprise appearance of our service dog, Bailey.  Tony, unbeknownst to me, brought him to the event and sent him up on stage at the very end of my talk.  OMG!!!!
Ted Talk: 15 minutes worth hearing!
Understanding PTSD's Effects on Brain, Body, and Emotions | Janet Seahorn | TEDxCSU – YouTube
https://m.youtube.com/watch?v=BEHDQeIRTgs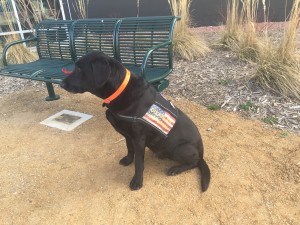 Feb
18
by Janet J. Seahorn, Ph.D
PREFACE
            For too many individuals, there may often be days when one feels he/she cannot continue to withstand the struggle and obstacles of the many agonies of the past. The feelings can be overwhelming and consume our minds and bodies with darkness. It is at this time when a favorite, inspirational quote or a poem of encouragement may help us get through a really bad day.  It is for this reason, I wrote the poem, Against All Odds. If we believe we can, hopefully, we can. And surely as there is day and night, sunshine and rain, joy and sadness, if we believe we can't, then we won't.
AGAINST ALL ODDS
Janet J. Seahorn
Against All Odds I will survive.
Courage and grit will be my guides.
Against All Odds the demons within
May sometimes grow but never win.
Against All Odds I will find joy
Hate and chaos I will avoid.
Against All Odds I'll fight my fears
And not be afraid of cleansing tears.
Against All Odds I'll endure my pain
Knowing that rainbows come after a rain.
Against All Odds I shall be kind
Even if anger sways my mind.
Against All Odds I'll choose to believe
That peace and happiness I can receive.
For this I know without a doubt
Against All Odds I will win out.
You not only can, but will do what needs to be done to be healed, to be whole, to be healthy in mind, body, and spirit…Against All Odds.
Jan
5
 -by Tony & Janet Seahorn
Black Forest Chase:    April 23, 1999 – January 4, 2013
Dear Readers, today is an incredible hard day for us. It is a day of celebration, gratitude, patience, letting go, and joy. Today our black lab Chase made his final retrieve. We will miss him dearly. He was our special Wonder Dog and his spirit will remain with us. He loved to fish and bird hunt and guide the raft on its journey downstream. His companionship and love was unconditional and he will never be forgotten. Chase has been our guardian angel calming Tony as he battled with the demons of PTSD. We'll miss his wonderful presence as we explore new waters and return to familiar haunts. Chase, we know you'll be happy flushing birds & brookies in the great beyond.
Peace old buddy.
           Many will walk in and out of your life, but only a true friend will leave paw prints on your heart.   ~Anonymous
My brother, John, sent us this poem earlier this week.  I know it will offer us comfort, but for now we must travel the Road of Tears.
In Memory Of A Beloved Friend
Skidboot:
Born in 1992 and passed on in 2007
Touch me with your voice as a puppy young and new,
And let me know my presence is what is pleasing you.
Touch me with your Spirit, for God sent me here to you,
To teach you of that precious bond known only by the choicest few.
Touch me with your hands as I grow tall and strong,
I need you as my mentor throughout my whole life long.
Touch me with your lips, and brush them softly on my brow,
Please kiss away the fears that I am feeling now.
Touch me with your eyes as I become full grown,
To validate unspoken love that we have always known.
Touch me with your heart as our bond keeps growing stronger,
And words need not be used in our language any longer.
Touch me with your breath, so soft and warm upon my face,
As I try to bring you comfort in life's never ending race.
Touch me with your love when my muzzle turns gray,
I live my life to please you, each and every single day.
Touch me with your scent when age has dimmed my sight,
To reassure me always that you will be my light.
Touch me with your face when your tears are meant for me.
So I may bear your pain and let your heart be free.
Touch me with remembrance when I have traveled on,
And, I will hold your heart in mine forever when I'm gone. 
-Credit  Skidboot-
May
7
by Tony & Janet Seahorn
            Wow, double Wow, and Wow again! Finally a more accurate term for Post-Traumatic Stress which leaves off the BIG "D". 
             It has been a long time coming and we certainly hope that those in charge of giving terms to the various wounds of war will carefully consider renaming PTSD to PTSI– Post-Traumatic Stress Injury. We have constantly said that Post-Traumatic Stress refers to a reordering of the brain neuro networks. But calling it an injury versus a disorder is a huge step in the right direction.
            Think about it, we don't refer to cancer as a disorder, or a broken bone as a disorder. Trauma caused by outside forces essentially is an injury, however, the injury goes far beyond the mere physical damage of an organism; these wounds also impact the soul, spirit, and emotional stability of the individual and are far more challenging to heal.
             For the longest time in the early 19th and 20th centuries, cancer was not openly discussed and considered by some as an illness brought on by an impoverished life style both of the mind and body. Afflicted folks often felt responsible for their illness and were shunned by some in their communities. By gaining a more accurate understanding of any problem we are able to provide better treatment and services for both healing and coping.
            And so it may be tentatively happening for those struggling with post-traumatic stress. We have heard from several readers about this change of wording. For those who have not yet read about the change in terminology, we are including this short clip from Sunday, May 6th Denver Post:
PTSD MAY GET NAME CHANGE TO HELP VETERANS
            It has been called shell shock, battle fatigue, soldier's heart, and, most recently, post-traumatic stress disorder, or PTSD.
            Now, military officers and psychiatrist are embroiled in a debate over whether to change the name of a condition as old as combat. The potential new moniker, post-traumatic stress injury.
            Military officers and some psychiatrists say dropping the word "disorder" in favor of "injury" will reduce the stigma that stops troops from seeking treatment.
            Let's hope those with the power to make such a change will give the new term their best consideration. Word/terms do make a profound difference between how we view and treat those who have given so much to our country – along with other sufferers. Calling combat trauma an injury is far more correct than calling it a disorder.
            With any luck we can get it right this time.
Mar
12
by Janet J. Seahorn, Ph.D

For centuries societies have been trying to explain why warriors return from combat "stranger" than before they had left.  In our book, Tears of a Warrior, we wrote about how the Roman's sent their troops who had recently arrived back from battle to a tranquil farm away from the city to recoup from their emotional wounds.
It seems like every war had its own special term for such suffering; words such as combat fatigue, shell shock, warrior's heart, etc. However, none of these really explained much about why the individual wasn't able to put the war behind them and get on with their lives.
Joe Novak, another of our readers sent this YouTube video to Tony. For the person who has never experienced combat, this will be an informative eight minute clip which both "shows" and "tells" the effects of battle. For those who have been to hell and back, you may not need to view the film; you have already lived it. If you do, keep the last message in mind as you continue your healing journey back to your new normal.
http://www.greatamericans.com/video/Vietnam-Vets-and-PTSD;Veterans-Videos
Blessings and, once again, Thank You for Your Service.
Tony and Jan Seahorn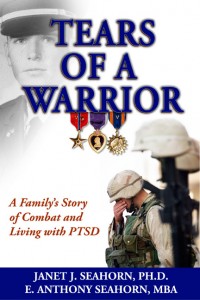 "Tears of a Warrior" is now available as an eBook:
Both KINDLE & NOOK can be ordered directly from our website.
Feb
10
by Janet J. Seahorn, Ph.D
 
It is interesting how many people still have not heard of Post Traumatic Stress. It's as if they have been living under that rock in the Geico commercial. Maybe part of this circumstance is due to the fact that less than 1% of Americans are currently serving in the military. During WWII one could walk down most streets throughout the U.S. and count at least five houses that had a star in the window.
 
            Today, as in the Vietnam War, we no longer have signs that signify to others that a family member is serving overseas. Little is shown to symbolize the sacrifice of the few. Somewhere a child is missing his father or mother each night before she goes to bed. Somebody's mother may be crying herself to sleep again, worried sick about the safety of her child. A spouse is having to carry on every detail of daily chores by herself/himself and doing it each day with a loneliness that shatters the heart.
            Many ask us what it is like living with PTSD.  For me, I think the best description is the trauma of combat leaves many vets with a Holocaust of the Spirit. Webster's Dictionary defines holocaust as a "vast or total destruction, usually by fire; great loss of life or property; a sacrificial offering consumed by fire". Such a description is pretty accurate when you think about it. During battle, not only is there physical fire, there is the mental and emotional fire — a fire in the heart, brain, and soul. Then there is that word "sacrifice". Sacrifice is always the consequence of any combat experience: sacrifice for one's country, sacrifice for unknown people in unknown areas of the world, sacrifice for one's fellow troops, and sacrifice of families left behind to wait and pray for their loved one's return.
 
            As with every Holocaust, loss of life is ever present. And that life, if one survives, will never be the same. The fire of battle has consumed what a person was before the experience, and left him with scars that tend to break and reopen with the living of each new day. It is a never ending journey towards healing. Some days are better than others, but not one day is ever the old picture of "normal".
            Yet, here is the important part of any Holocaust to remember … It can be survived! Like the mythical bird, the Phoenix, who was burned beyond all recognition and rose from its ashes to become an immortal body and spirit, many of our PTSD burdened veterans achieve a similar destiny. Both are warriors of distinction and beauty. Both died in their own painful fire, and both became molded into something purer in spirit and stronger in mind and body.
            It is easier to endure the fire if you can hold onto something precious to the heart and spirit. Therefore, I included the following old Pueblo Indian Blessing that my brother recently shared with me (

365 Days of Walking the Red Road)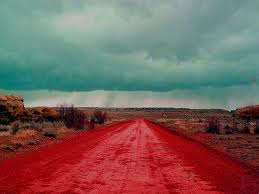 Hold on to what is good, even if it is a handful of dirt.
Hold on to what you believe, even if it is a tree that stands by itself.
Hold on to what you must do, even if it is a long way from here.
Hold on to life, even if it is easier to let go.
Hold on to my hand, even if I have gone away from you.

Dec
27
by Janet J. Seahorn, Ph.D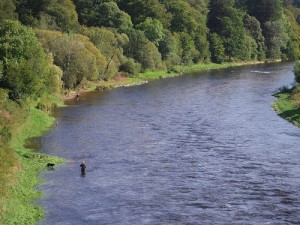 It is a slow Sunday afternoon. One of those undemanding days when there is not much pressing to do; this leaves some time to spend on whatever catches my fancy. Tony has taken his four-legged children on a short fishing trip, allowing me some REAL personal time. Since there are several decent movies showing, I decided to go to a film called The Way.  It is the story about a father, Martin Sheen, who takes over a journey his dead son began. The task was walking a trail from France to a sacred place in Spain. Unfortunately, the son died in an accident his first day out. Of course, the deeper meaning of any such trek is a journey in finding oneself, whether that test is religious, career oriented, healing, or simply the trial to see if one can achieve such an arduous hike.
 
So I got to thinking while watching the movie, what is the Way of a Warrior? Is it a way of violence, death and suffering? Is it a way of courage and sacrifice? Is a warrior's way a way of freedom? Perhaps a warrior's true north is a way of Faith. Whatever the answer, one thing is certain; the way of a warrior is not easy and definitely not glamorous. More often than not, war makes it even more difficult for the warrior to find his or her way back to any kind of normality and trust of humanity. Finding the way back can be a lifetime journey for many past and present combatants.
One line in the film was pretty reflective, "Life is not about the career you choose but the life you've lived". There can be no doubt that most warriors have lived a variety of lives in one short life time. They have lived the life of a warrior, a friend, a son, a father, a husband, a shattered soul, and a triumphant being. What then will be the rest of a life lived for a warrior? What will be his/her remaining Way?
 
It is my hope the remaining days of every warrior's way will be softer, kinder and more peace filled. For those who have suffered years of sadness and remorse, may the new way be one of forgiveness and acceptance. During this Holiday Season and anticipation of a New Year, may every person find a special Way to give of themselves in some endeavor that makes a difference… adopt an animal from a shelter, smile and acknowledge that homeless person on the corner of your downtown street, or simply say a silent prayer for another soul in need of comfort.
 
During this season of reflection, find your own unique, individual Way to live with greater joy, less suffering, and fewer reminders of the demons that may have accompanied you home from combat. You and your family deserve a prosperous Way of living each and every one of your future days. Begin NOW!