Mar
26
Filed Under Black Lions, Combat PTSD, Courage, Events, Faith, Family, Healing, Hope, Journey, Love, Pain, Peace, PTSD, Return To Vietnam, Tears of a Warrior, Veterans, Vietnam Today, War | Comments Off on GETTING UNSTUCK
by Janet J. Seahorn, Ph.D
It isn't easy to move forward in life when you seem trapped by events that happened in the past. Often times the harder you try to get unstuck, the more bound you become to that very past. So how does one resolve such a dilemma? It probably won't be without effort, time, and even some painful moments.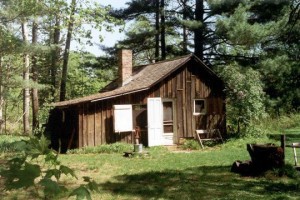 In the book/movie, The Shack, the lead character is tormented by an unimaginable personal tragedy. No matter how hard he tries to move forward beyond his pain and horrendous memories, he can't. Being caught in a terrible incident he is unable to see past his pain to the extent that very little joy or happiness can enter his life. In order to heal he is forced to go back to the place (the shack) where he got stuck; the place where the horror, the anguish, and the future was taken from him.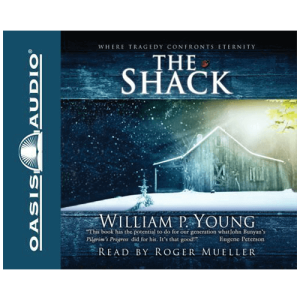 I think this is what Tony was doing when he decided to return to Vietnam.  In order to heal more completely he made a choice to go back to the place where he became stuck, a space that over the last many decades unconsciously became his "shack". Since his military service in Vietnam he has worked incredibly hard to move beyond the memories and the demons, but there were still times when the burden of combat obscured his vision and ability to live fully.  As part of the healing process he had to exhume the old earth in order to plant and allow for new growth to occur. He will be explaining more in his future blogs.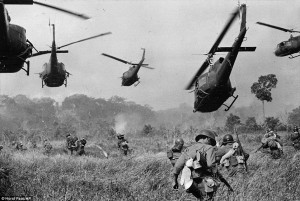 Toward the end of the movie there was a beautiful metaphor about life.  A truism that most of us already know…. life is not neat or precisely organized.  It is messy, bumpy, and often unbalanced. Yet, it is this very assortment of messiness and disorder that make us who we are and who we can become if we are brave enough to return to our "shack"  to become unstuck.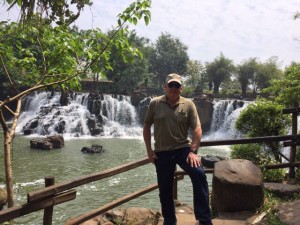 So what is your "shack"? What might you do to become "unstuck: (that doesn't mean you have to physically return to a specific location to heal). Just know that this "becoming unstuck" will most likely not be easy, orderly, or without some deep potholes. It is a journey, like Tony, you may need to take alone. However, the reality is that you will not be totally on your own. Like Tony you will have the thoughts, prayers, and support of family and friends that will accompany you in spirit and hope.
Aug
25
Filed Under Courage, Faith, Fishing Therapy, Healing, Healing Waters, Journey, Life, Love, Military, Peace, PTSD, Rushing Wind, Tears of a Warrior, Wounded Warriors | Comments Off on VINCE THE PRINCE
By Janet J. Seahorn, Ph.D.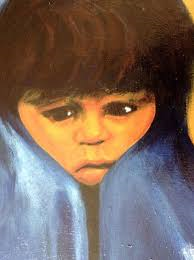 Once upon a time there was a very young boy who lived an incredibly difficult childhood. He was the oldest son of a family of five children – two younger sisters, one brother and a step brother. At eleven years old he became homeless, kicked out of his family by an abusive father. Drinking and beatings by his dad were endured on a regular basis.  For five years he lived on the streets until he was old enough to join the army (1956-1965).  Being of Navaho Indian decent, Vince the Prince was a fledgling warrior, and warriors always fight with perseverance and courage.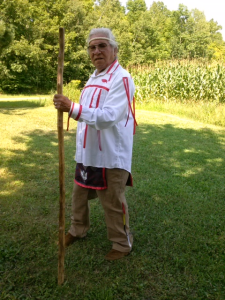 However, the trauma of his early childhood experiences followed him into the military. He was always in trouble, and believed he would get shot, knifed, or killed in prison. Life was pretty hopeless. Anger often consumed him, a normal coping mechanism many children of abuse use to mask their pain and unpredictable daily circumstances. But, Vince the Prince was a survivor, often called a "smart ass". Being tough kept him alive, and being enraged kept him "feeling".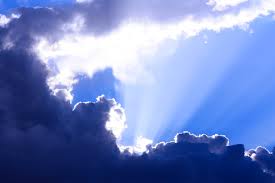 How does a person ever survive such a life? According to Vince the Prince in 1970 he found faith in the spirit of the Lord, and this discovery saved him. Talking with him was pretty amazing as he could quote scriptures from the Bible better than most clergy. His personal commitment to the Lord handed him the hope that he lacked in his younger years and offered him a purpose in how he would live the rest of his life. In 1973 Vince was ordained as a street Evangelist.  His parishioners were those confined to the jails and prisons in Chicago. He worked with the street people offering kindness, optimism, and faith. Having this new mission made him think of others before himself. He was no longer in the survivor mode, but in a vocation of serving those who, like him in his early years, were crushed by life experiences far beyond the control of a young boy. In 1983 he even completed his GED after having only a fifth grade education.  Yep, pretty darn remarkable.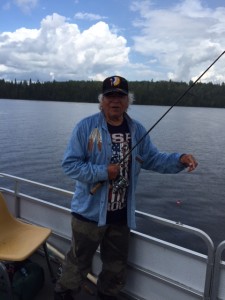 I asked him at the end of one of our conversations "What has been your greatest lesson?"  His response, "No matter who or what you are, in God's eyes you are precious." And, 'When all else fails turn to Jesus."
Vince the Prince continues to work with young teens, many who are homeless like he was in his early years. Who better to understand their struggles, their fears, and their despair? Who better to provide a sense that no matter how dire your circumstances may seem there is always hope and that hope can lead to a miraculous future. Living life with purpose and a wicked sense of humor make Vince the Prince a very special human, indeed.
(I recently spent a week with Vince at a remote fishing camp in Canada called Rushing Wind. Tony and I were invited to work with veterans who have experienced the effects of combat and are finding ways to heal from the wounds of war.)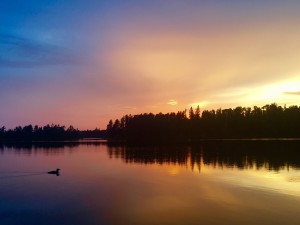 Listen peacefully to the wild call of the Loon.
Jul
12
Filed Under Aging, Dogs, Family, Fishing Therapy, Healing Waters, Journey, Life, Love, Peace, Pets, PTSD, Service Dogs, Tears of a Warrior, Tears of Joy, Veterans | Comments Off on CHASE'S MEADOW
by Tony & Janet Seahorn
            The human heart and mind are amazing in their capacity to experience intense sadness and abundant gratitude at the same time. That lump in the throat is still there as are the tears that cloud my eyes. Yet, the weight of the death of our wonderful Chase seems to be a bit lighter.
            Earlier this week, we visited Chase's most beloved mountain meadow, high on the Snowy Range in southern Wyoming. It is a beautiful, alpine meadow filled with wild flowers and a running brook. This is the place we chose to spread his ashes and place a stone memorial on a wooded ridge overlooking the peaceful valley below. 
            We promised to make this journey after the early summer snow melt and before the wildflowers were in full bloom.
            His very essence now glides in the winds and rolls gently with the flowing water. White and yellow flowers line his final path. He is at peace, as are we. And younger brother Bailey still romps through the brightly colored grasses chasing after his cherished tennis ball – a reminder that joy is always present around and within our souls.
            As we paid our final respects it seemed as if Chase was giving us his final message:
I am now in my meadow; my ashes white as angels' wings float with the Wind and flow through the mountain streams to places I never ran in life. 
Peace and beauty will always surround me with a green and white and purple blanket of sweet columbines.        
This is where I was finally meant to be.
Therefore, honor me not with tears of sadness, but with hearts of joyfulness.
                              Remember me with stories and laughter.                               
And most of all know that as much as you loved me I loved you even more.
Black Forest Chase
April 23, 1999 – January 4, 2013
Dec
12
By Janet J. Seahorn, Ph.D
Dang!
There it is again, that massive lump in my throat – the one that makes it hard to swallow. It came during my morning meditation. I had just changed out the music on my CD player (yep, I said CD player not IPod or I-Pad), to my favorite Christmas venue.
Every day I include a special prayer for our military and their families, past and current, and this is when the song began, just as I was beginning that part of my meditation… the song, "Somewhere Over the Rainbow". It was the awareness of the words that made me ponder how many of our men and women have served our blessed country and wished each day that they could escape their current reality and go somewhere else.  And these words then produced that enormous throat bump:
                                                Somewhere over the rainbow
                                                Way up high.
                                                There's a land that I heard of
                                                Once in a lullaby.
            A land where the song sings on, Skies are blue, and the dreams that you dare to dream really do come true.  Then I envisioned what those dreams might be, dreams that are ever so humble, ordinary and serene — a land somewhere in the world and even in our beloved country where peace and goodwill abide; where dreams are not filled with violence and awfulness but acceptance and camaraderie; where possibilities and hope still exist.
            Then came the verse that caused the throat bump to grow like the naughty, green-eyed Grinch.
                                                Someday I'll wish upon a star
                                                And wake up where the clouds are far behind me.
                                                Where troubles melt like lemon drops…
            So what troubles, dear readers, would you like to melt like lemon drops? Which clouds need to vanish to allow brighter days shine forth? My guess is that there may be more than a few troubles, but the wish may simply be for a kinder, gentler future. Therefore, has always been my wish for each of you guardians of freedom— days of joy, hope, and love. Since there is no such thing as a charmed life, perhaps all that I can truly wish is what Sarah Ban Breathnach mentioned in Simple Abundance, a holiday special package, the Strength-Wisdom-Grace package. Strength to meet your challenges, Wisdom to embrace real life, and the Grace to be grateful not only for what you have, but what you've escaped".
            Perhaps you may never be able to fly beyond the clouds or over the rainbow. Perhaps just being able to view the rainbow in all its glorious hues, makes the clouds a bit lighter. And perhaps, if you can't fly over that rainbow, perhaps, just perhaps, you can still, like the bluebird, the small sparrow, or the great eagle, simply fly…
Jun
6
by Janet J. Seahorn, Ph.D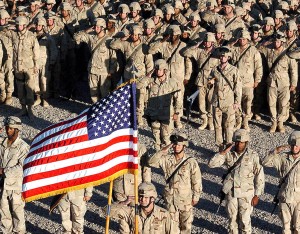 For many of our military men and women who return from combat there is a burning question; a question that asks, "Who am I?"  Who am I now that I have seen so much, done so much, and heard the despair of so many? For some there may be a feeling of unworthiness, a gnawing numbness of pain. They seek answers that seem to elude them; answers hidden somewhere between the battle fields and the present.
            Every person wants to be validated in the world: to be seen, to be heard, to be felt.  Returning from war often leaves a person with a sense of invisibility. A feeling that adds to the question, Who am I … this other person who wanders a world that once was so familiar now feels like a drifter in a land that may not seem recognizable.
            Know this one simple truth, You are worthy of love. You are worthy of goodness. You are worthy of a life of joy and personal fulfillment. The trick is not that others view you as worthy. You must believe this for yourself. "You are responsible for your life". And only You can create and live such a life. You alone must believe that you are worthy to live a good life and a life of meaning.
            Combat can take one's sense of self, but it does not take away one's need to be a part of something, some mission, some worthy cause. The heartbreaking reality for many veterans is returning from battle with a frame of mind of being untrained to live in civilian society. You will need to work hard to find your path in this world after combat. No one can do this for you. It is a journey each individual will need to travel and seek out.
Some doubt they are up to the challenge. This is purely self deception. If you could be trained to perform all of the incredible feats of a skilled warrior, you certainly have the strength, intelligence and willpower to succeed in becoming your very best "I AM".  The gift has always been yours. It was bestowed on you at birth. The outside world may work hard to convince you otherwise. Some days it may be tempting to give up the search. But carry on. In your hands lies the power to choose.
Choose to accept your very best I AM.
May
19
Filed Under Brain Injury, Combat PTSD, Events, Family, Giving, Life, Love, PTSD, TBI & PTSD, Tears of a Warrior, Trauma, Veterans, Wisdom | Comments Off on TOUCHED BY COURAGE
by Janet J. Seahorn, Ph.D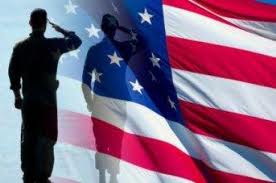 A few weeks ago, Tony and I spent several days in the Grand Strand area of Myrtle Beach, South Carolina.
It was Military Appreciation Week.
Due to the special invitation of Retired Army Officer Sinclair Swan, we had the privilege of working with two local groups of military veterans, their spouses and family members.
             During the day we met with several group members and their spouses. It was an amazing opportunity to not just speak to the individuals in attendance, but to listen and hear their stories as well.  Each account reminded us of the enormous amount of courage it takes to get up each day, live it as best one can, and give back to others.
            Two of the veterans have adult children who experienced traumatic car accidents which left them with severe head injuries. These vets are now the primary care givers. Not only have they endured their own trauma; now they must bear the suffering of their children. Several are challenged by serious health issues for them and/or their spouses.
           Yet, they continue with great effort and fortitude to move forward. It is a humbling gift to have others shares their trauma and heartbreaks.
          Contrary to some public perspective, most of these vets have lived and are living successful and productive lives. In spite of their demons, they have deliberately chosen to not let the past destroy the future. They have elected to make a difference for themselves, their families, their communities. Sinclair Swan meets every Saturday with vets who need help in filling out government forms to obtain services. Each has made significant contributions to serving others.
            One individual wrote a special poem many years ago. Upon returning from Vietnam he described how he became homeless, sleeping in parks, and getting his "fixes" when needed. Then, one day, another homeless friend suggested they go to a church soup kitchen for a meal. It was there that a miracle occurred and his life changed. He got his faith back, his spirit, and eventually his life. At that time he wrote a poem which he has allowed us to share with you.
 A Poem
By William Huffaker
If I only had one wish to make,
but that wish would surely come true.
I'd wish that I would be given the light
to turn the darkest sky into blue.
Now to you this may sound
like my mythical dreams
have blurred my vision
so that this only seems
to be an illusion
of hopeful abound,
and that my wish
I've not really found.
But I've found it I tell you.
As I've sought it in truth.
And I know now this answers'
been here since my youth.
But I just couldn't see
through the clouds in my mind.
Through delusions of grandeur
I just couldn't find.
This fabulous dream
that just had to be,
waiting and knowing,
someday that I'd see.
And even though skies
still sometimes turn black.
And visions of grandeur
still sometimes come back.
I know that there's light
in the darkest of night.
And the tenderest loves
never far from my sight.
And now that my dream
has become something true.
If I had one more wish,
I would wish it for you.
Feb
2
by Janet J. Seahorn, Ph.D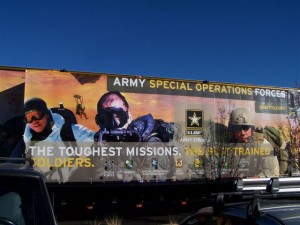 They stood before us, this beautiful, young couple. He had just returned home from a tour in Afghanistan, his second time away. They had many things they could have done that would have been much more fun than taking time to visit with us.
           She was a student in my fall semester course at the University. At the beginning of the new semester she let me know her husband would be returning home soon and she wanted Tony and me to meet him. Just the request was a humbled joy. Actually meeting them on that cool winter day even meant more.
            During our short time together, we did not talk much about his experiences at war except to listen to a few short phrases indicating he had been in some difficult situations.
            I didn't mention that his wife had to take an "Incomplete" for the college course because she became seriously ill and spent several days in the hospital. Somehow, all of this was now unimportant. The only thing we noticed was how the two people standing before us just couldn't stop smiling and giggling continually as they held hands, grateful to finally be together.
          My goodness, this was truly the picture of humbled joy.
            That same day we spoke with an army Special Forces warrant officer who was helping to show students on campus the various skills and equipment used in the military.  The young man explained that he had been in the army for sixteen years, joining-up right after high school. Honestly, he didn't look like he was that old; he smiled widely when I shared my observation with him.
            He talked about how joining the military at age seventeen was the best thing he has ever done. The army, he noted, gave him direction, guidance, and supported his development as a confident adult. The interesting detail about our conversation was how much I learned in a short time about his confidence as career military person.
            At the beginning of our chat I asked how many times he had been overseas; five – six times if you counted a stint in Romania. The duration of each tour was between three and eight months depending on the mission. During several of his assignments he experienced the reality of war, including several casualties within his unit.
           Yet, in spite of the stress, he seemed to be coping with the emotional and physical side effects of combat pretty well. It was challenging, he noted, to reintegrate into "normal" life on each return home, but the army gave him plenty of support and time to decompress.
           He pointed out that on several occasions he was given a lengthy mental survey of over 115 items which sometimes highlighted his PTSD tendencies. Nevertheless, because he was career army, his adjustment process appeared to be faster and more comprehensive than veterans who left the service shortly after returning from battle.  There does seem to be some significant benefits for the men/women who are in the military long term.
            Perhaps being in a community of individuals who have experienced similar battle conditions helps the healing and understanding process. Being around other soldiers who can identify with the pain of combat; others who quietly appreciate the sacrifice of serving our country may lessen the feelings of emotional trauma of being alone in a world where most people haven't experienced war. This, by itself, would be an immense relief because one wouldn't have to pretend everything is OK when it isn't. You wouldn't have to go through each day feeling lost and alone because there would be a band of brothers surrounding you with knowledgeable support. At any rate, this young soldier certainly gave me some things to think about. 
            Humbled Joy, invisible, yet real. Thank you.
Dec
22
by Janet & Tony Seahorn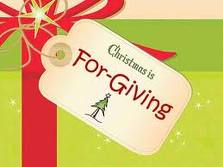 It is almost Christmas, a few days left until we celebrate the special event that people around the world have been doing for centuries. Some of us know this occasion as the birth of Jesus. Some call it the "thank goodness the shopping is over season". And some simply hope the day passes as quickly as possible, overwhelmed by the season of consumerism.
            Weeks ago we put out to our readers an opportunity to do something for themselves and others. To do something that would calm the spirit, or an act that would make a difference for someone else. We promised to share a few comments from our readers.  I learned something from this experience. Veterans fight courageously, suffer silently, and strive for goodness every day. Here are a few we received.
            One veteran's wife wrote that her husband's close friend had suffered a serious accident and has been in a coma in the ICU burn unit since mid November. Her husband and several other Vietnam Vets have taken turns twice a week spending the night at the hospital to relieve the wife and family. They watch as their friend "continues to fight 'awareness', flailing arms, legs, head, and not opening eyes or focusing. We can only imagine what is going on inside his head, the thoughts, flashbacks of Nam, the unwillingness to come to", she recounts. Their involvedness has caused her husband and the others to have their own ghosts emerge – burn centers and trauma is a trigger to their days in Nam. Now they also take time to reflect on their blessing.
            My brother John wrote: Let us start that list with our name at the top because if one cannot make themselves happy first, then how can we make anyone else happy.  Second on the list has to be my best friend and companion Wyatt, my lab retriever. A prayer John uses every morning is "GOD HELP ME WALK WORTHILY THIS DAY SO THAT WHEN I LIE DOWN AT NIGHT I WILL NOT BE ASHAMED".  Then I thank HIM every night for everything that happened that day.
            Others discussed how they had written a letter to a family member. Some of the letters were sent to tell a particular person how much his/her presence in life has meant. How by simply being present provided a sense of belonging and safety. Others wrote to ask for another chance, a chance for redemption, a chance to help the estranged person understand the long and difficult journey the writer has endured. Perhaps, after years of alienation, there will be forgiveness, compassion, and a better understanding of each individual's existence. Possibly a miracle may happen and relationships may begin to heal. At any rate, it is more important that the effort was made. 
            The last one we will share tells of how a veteran and his wife were in a grocery store when they noticed two nuns shopping. The nuns would pick up an article, look at the price tag, then put it back on the shelf. Obviously, he writes, they could not afford much. As the man was checking out, he kept his eyes on the nuns. When their bill came up, he walked over and told the cashier he was paying for their items. Needless to say, the ladies were both surprised and quite grateful. He is now a part of their prayers.  What was most important, he writes,
"At the end of the day I took the challenge and went out with my wife and helped somebody.
 Taking the initiative to help others made me feel good about myself".
           Thank you again for sharing your stories. We hope that your season has been healthier and happier. We know for certain each of you reading this Christmas message has made a difference for others. You are simply a blessing for many, and you deserve an abundance of Simple Blessings.
Dec
9
by Janet J. Seahorn

            A favorite Christmas carol asks the questions, "Do You See What I See"? "Do you hear what I hear?" "Do you know what I know?" During this holiday season, where many do not feel so holy; where many do not hear the sounds of joy that carols bring and angels sing; where many have yet to believe that good still exists, perhaps there is a message of gentleness if we are strong enough to trust.
            Yes, I realize I am an optimist. Truly, it is one of my best qualities, besides a distorted sense of humor. There would be no "today" for me if these gifts were not part of my being. I am pretty certain I would have given up a long time ago for that choice certainly seemed easier. Yet, I've always known giving up wasn't an option or a model I wanted to give others, especially my sons. 
            So, what do you see? In this challenging world of war, political disgust, and self-centeredness there are abundant examples of crap. But look around. Beauty is, also, everywhere – in the face of an innocent child, in the brilliance of holiday lights; in the fresh whiteness of snow… it exists if we look. On my refrigerator I have a post-it-note that says, "Focus on the possibilities, not the limitations". It is life-saving advice.
            Next, what do you hear? Undoubtedly I hear the weeping of those in pain both physical and mental. Those who have experienced inconceivable loss. Those who live with the memories of combat past and present. Those who are challenged by sickness. Physical aches are difficult, but emotional wounds are far more exhausting, for emotional pains are the ones others cannot see or hear. These are the silent screams of the soul, and they demand a great deal more stamina. Often these cries seem to overpower the humanity of our being. Such times will demand we listen for what is decent and soothing; a breeze rustling in the leafless trees, a favorite song, a small child giggling over a ringing silver bell, or the quiet gaze of love that says more loudly than any words… we are cared for more than we can imagine.
            What do you believe? Do you believe in the seen or what is unseen? Believing is a choice. As a scientist I rely on hard, quantifiable data to answer research questions. However, the world's most noteworthy gifts cannot be counted or even proven. Gifts such as goodness, love, and miracles are beyond the "proofs" of men, yet they exist. One cannot measure honesty; he cannot measure wonder, nor is he capable of determining the reality of love. Yet, these exist. These are the staples of our days. They allow us to continue living in spite of our frustrations and grief. They are more powerful than any pill, any counseling program, or any doubts.
As you move through your sometimes difficult days, focus on the good things you see; listen for what soothes your heart; believe in your personal power and the vast energies of good which are still present in our lives. And believe, "what is needed is on its way, right now"!
Look, listen, Believe.
Aug
2
 by Janet J. Seahorn

       It is such a privilege to write our blogs and then hear back from some of our readers. The blog on "Tears of a Mother" brought many wonderful comments. One such reader sent this message which made me smile. He wrote:
                    
A SHORT STORY. MY WIFE AND I HAVE BEEN MARRIED FOR 40 YEARS. WE ARE HIGH SCHOOL SWEETHEARTS AND WHEN I GOT HOME FROM MY LAST HOSP STAY FOR A PANIC ATTACK, I ASKED HER WHY SHE HAS STAYED WITH ME FOR SO LONG. HER EXACT WORDS WERE. "I KNEW YOU WERE A CHANGED PERSON WHEN YOU GOT HOME. HER FRIENDS AND FAMILY SAID I WAS DAMAGED. SHE TOLD THEM THAT THE MAN IS SCARED OF EVERYTHING AROUND HIM. AND THAT SHE LOVED ME". I DO NOT TRAVEL TOO FAR WITHOUT MY WIFE. I CALL HER MY HANDLER.
            Isn't that just the sweetest compliment he gave his wife, "my handler", which, as you can see, he stated with genuine love and gratitude.  His message reminded me of a very endearing commercial for "shelter" dogs we have here in Colorado. It starts out, "Don't pity a shelter dog — honor him. Shelter dogs aren't broken, they've just experienced a little more of life. In many ancient times they would be considered wise.  They are the ones with tales to tell and stories to write.  They have faced life's challenges with courage and pride, and survived with honor and dignity". 
           Sounds like many of our amazing vets. Just like these shelter dogs who have experienced a bit more than their canine siblings, veterans aren't broken, damaged, or to be pitied. Most have gathered a deeper wisdom regarding life. And, yes, they have tales to tell and stories to write. With courage and pride they continue to live every day of their lives with honor and dignity.  
Shelter dogs and vets. Golly, what a wonderful way to view the  challenges of life…and PTSD.