Dec
22
by Janet & Tony Seahorn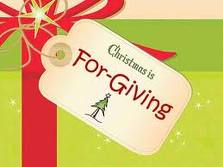 It is almost Christmas, a few days left until we celebrate the special event that people around the world have been doing for centuries. Some of us know this occasion as the birth of Jesus. Some call it the "thank goodness the shopping is over season". And some simply hope the day passes as quickly as possible, overwhelmed by the season of consumerism.
            Weeks ago we put out to our readers an opportunity to do something for themselves and others. To do something that would calm the spirit, or an act that would make a difference for someone else. We promised to share a few comments from our readers.  I learned something from this experience. Veterans fight courageously, suffer silently, and strive for goodness every day. Here are a few we received.
            One veteran's wife wrote that her husband's close friend had suffered a serious accident and has been in a coma in the ICU burn unit since mid November. Her husband and several other Vietnam Vets have taken turns twice a week spending the night at the hospital to relieve the wife and family. They watch as their friend "continues to fight 'awareness', flailing arms, legs, head, and not opening eyes or focusing. We can only imagine what is going on inside his head, the thoughts, flashbacks of Nam, the unwillingness to come to", she recounts. Their involvedness has caused her husband and the others to have their own ghosts emerge – burn centers and trauma is a trigger to their days in Nam. Now they also take time to reflect on their blessing.
            My brother John wrote: Let us start that list with our name at the top because if one cannot make themselves happy first, then how can we make anyone else happy.  Second on the list has to be my best friend and companion Wyatt, my lab retriever. A prayer John uses every morning is "GOD HELP ME WALK WORTHILY THIS DAY SO THAT WHEN I LIE DOWN AT NIGHT I WILL NOT BE ASHAMED".  Then I thank HIM every night for everything that happened that day.
            Others discussed how they had written a letter to a family member. Some of the letters were sent to tell a particular person how much his/her presence in life has meant. How by simply being present provided a sense of belonging and safety. Others wrote to ask for another chance, a chance for redemption, a chance to help the estranged person understand the long and difficult journey the writer has endured. Perhaps, after years of alienation, there will be forgiveness, compassion, and a better understanding of each individual's existence. Possibly a miracle may happen and relationships may begin to heal. At any rate, it is more important that the effort was made. 
            The last one we will share tells of how a veteran and his wife were in a grocery store when they noticed two nuns shopping. The nuns would pick up an article, look at the price tag, then put it back on the shelf. Obviously, he writes, they could not afford much. As the man was checking out, he kept his eyes on the nuns. When their bill came up, he walked over and told the cashier he was paying for their items. Needless to say, the ladies were both surprised and quite grateful. He is now a part of their prayers.  What was most important, he writes,
"At the end of the day I took the challenge and went out with my wife and helped somebody.
 Taking the initiative to help others made me feel good about myself".
           Thank you again for sharing your stories. We hope that your season has been healthier and happier. We know for certain each of you reading this Christmas message has made a difference for others. You are simply a blessing for many, and you deserve an abundance of Simple Blessings.
Nov
28
by Janet & Tony Seahorn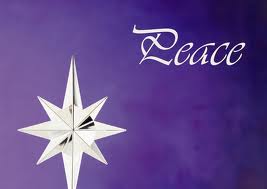 It is a bit sad to think of celebrations as a "thing" to "get through". 
 Unfortunately, for many people suffering from trauma and loss, that is precisely the case. We had a wonderful Thanksgiving with family and friends. Dinner was scrumptious with tasty fares of turkey, dressing, creamy mashed potatoes, and several great desserts. Laughter was abundant.
         Yet, for Tony, the noise, the larger number of people – it was only nine of us total – found it still an effort to make it through the day. After dinner, when we all were playing games, he retired to a quieter room to watch football and relax. Our sons would go down to chat, but it wasn't the same as having him join us in the fun. After everyone left, Tony felt the familiar pangs of sadness and guilt. He wanted so much to spend more time with everyone, but simply could not manage it. Trauma squeezes an excessive sum of happiness from folks.  It is the thief who continually keeps on taking and taking and taking.  Unlike the Grinch who stole Christmas, this silent bandit never gives anything back.
It is heartbreaking to watch the joy of this beautiful season being weakened by suffering. Therefore, I am sending forth a challenge to each of our readers; a challenge that may take some real effort each day. This may be a test that will demand some thought and determination if it is to be successful. But most of all, this challenge will only be taken on by those who really do want extra joy in their coming days.
For most us when we are feeling a bit down we have to put forth special attempts to look for the joy around us. At other times, usually when things appear to be quite desperate, we will have to create joy. Normally, the only way we are successful in creating joy is do something joyful for someone else.
To begin this challenge, make a list of things that make you happy, a clumsy puppy, your mates smile, a quiet walk along your favorite path…  Whatever it is write it down, then paste a copy on your refrigerator and your bathroom mirror – for obvious reasonsJ
Now, for the next four weeks take time each day to achieve at least ONE thing on your list. If you are absent minded like me, put a mark on the calendar that you made your JOY commitment for the day. Look around carefully, where do you notice someone in need of assistance? Perhaps this is your chance to CREATE joy, doing something for someone else. Taking an action that may take a bit of a burden from a family or person in need. Golly, these are acts that a Grinch would detest, because bandits can't steal what is being given from the heart.
Finally, and I very much hope Tony and I hear from many of you, sometime before Christmas send us a short message to let us know if this challenge made your holiday season a bit better this year.
If you did perform an "act of kindness", we would love to hear about that too. In our Christmas week blog we will be a sharing the messages we receive. Do something special this season, take this Joy Challenge.
In doing so, remember this quote by Charles D. Gill,
"Believe that you make a difference. There are many wonderful things that will never be done if you do not do them".
We wish you twenty-five days of amazing goodness. May this season bring you the joy you so richly deserve.           
Seasons Greetings