Mar
31
by Janet J. Seahorn, Ph.D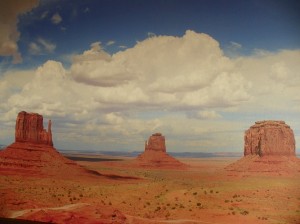 Last week we did a ten day road trip through Colorado, New Mexico, Arizona, and Utah. One place we visited was Monument Valley, a beautiful, hauntingly desolate landscape of red sandstone formations rising up from the thirsty valley floor. This region is a sacred Indian worship site belonging to the Dine tribe. Many sacred locations remain private for ceremonies held by Navajo tribes along the Arizona & Utah border.
            Although the valley has been open to the public for decades, I still felt reluctant to enter its sacred domain. It felt somehow like I was stealing a small part of the land's spirit by just being there. This ground is special to the Navajo Nation, a culture that outsiders can never fully understand or appreciate. The beauty of the land itself is breathtaking. The ancient spirits rustle in the wind.
            John Ford was the first major director to film his movies in the Monument Valley area. The film, Stagecoach, starring John Wayne won an academy award. Many more successful movies followed, all of which brought money and jobs along with more people to the valley. The many films with their striking scenery contributed to a rise in visitors who wanted to view the landscape first hand.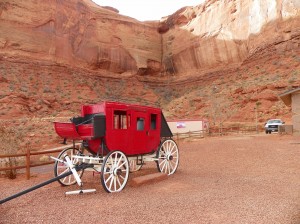 The swarms of tourists came like bees flocking to a new food supply. Only these human insects did not make honey, or contribute to the well-being of the people beyond their money. This is what made me begin thinking again of PTSD. So many common experiences lead me to reflect again on PTSD and its relationship to man's survival. It is deceptively easy to steal a land or a human spirit. It is a simple recipe – simply take his land; take his dignity; take his humanity, and take his hope. Take his happy memories and replace them with tears and broken lives. By all of the taking, eventually we take his reason for living; we leave behind mangled hearts and broken spirits.
            Stealing Spirits is a tragic feat. Preserving them is as necessary as breathing. Each heartbeat is a promise of a new beginning, a new hope, a new and fresh tomorrow – for Spirits are the keepers of our past, our present and our future contributions. They can be shared and nurtured, but they must never be stolen.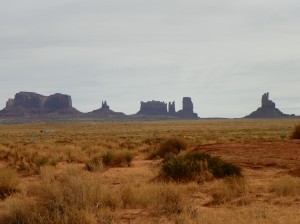 Feb
22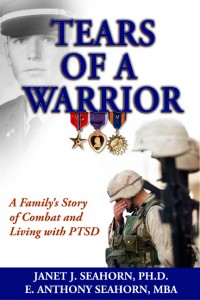 Thought you may be interested to know the Richfield, MN Human Rights Commission is using our book for a community event.
We are very please to learn that "Tears of a Warrior" is generating interest from the general public!
Click on website:
http://www.startribune.com/local/west/116500038.html