Mar
26
Filed Under Black Lions, Combat PTSD, Courage, Events, Faith, Family, Healing, Hope, Journey, Love, Pain, Peace, PTSD, Return To Vietnam, Tears of a Warrior, Veterans, Vietnam Today, War | Comments Off on GETTING UNSTUCK
by Janet J. Seahorn, Ph.D
It isn't easy to move forward in life when you seem trapped by events that happened in the past. Often times the harder you try to get unstuck, the more bound you become to that very past. So how does one resolve such a dilemma? It probably won't be without effort, time, and even some painful moments.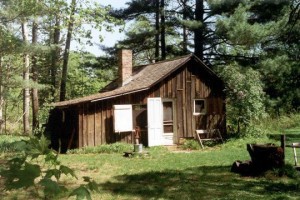 In the book/movie, The Shack, the lead character is tormented by an unimaginable personal tragedy. No matter how hard he tries to move forward beyond his pain and horrendous memories, he can't. Being caught in a terrible incident he is unable to see past his pain to the extent that very little joy or happiness can enter his life. In order to heal he is forced to go back to the place (the shack) where he got stuck; the place where the horror, the anguish, and the future was taken from him.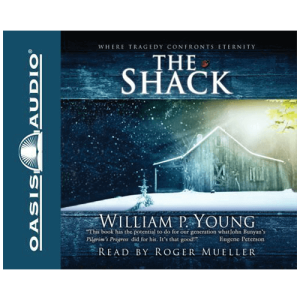 I think this is what Tony was doing when he decided to return to Vietnam.  In order to heal more completely he made a choice to go back to the place where he became stuck, a space that over the last many decades unconsciously became his "shack". Since his military service in Vietnam he has worked incredibly hard to move beyond the memories and the demons, but there were still times when the burden of combat obscured his vision and ability to live fully.  As part of the healing process he had to exhume the old earth in order to plant and allow for new growth to occur. He will be explaining more in his future blogs.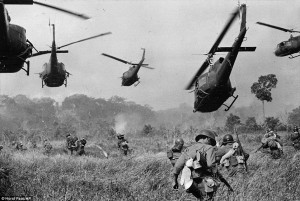 Toward the end of the movie there was a beautiful metaphor about life.  A truism that most of us already know…. life is not neat or precisely organized.  It is messy, bumpy, and often unbalanced. Yet, it is this very assortment of messiness and disorder that make us who we are and who we can become if we are brave enough to return to our "shack"  to become unstuck.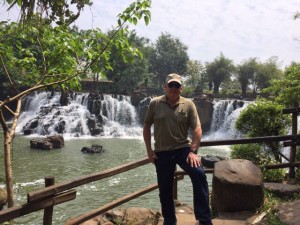 So what is your "shack"? What might you do to become "unstuck: (that doesn't mean you have to physically return to a specific location to heal). Just know that this "becoming unstuck" will most likely not be easy, orderly, or without some deep potholes. It is a journey, like Tony, you may need to take alone. However, the reality is that you will not be totally on your own. Like Tony you will have the thoughts, prayers, and support of family and friends that will accompany you in spirit and hope.
Sep
27
Guest post by Jennifer McGregor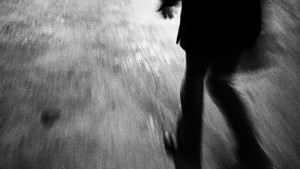 Photo via Pixabay by JakeWilliamHeckey
PTSD, or Post Traumatic Stress Disorder, affects millions of Americans every year, yet there is still a stigma surrounding it that leaves many people too uncomfortable to start a conversation about it. Often, the reluctance to talk about it stems from either a lack of knowledge or fear of the things that can accompany PTSD, such as substance abuse or depression.
It's important to find ways to let this fear go, whether you suffer from the disorder yourself or have a loved one who does. PTSD can absolutely be manageable with the right treatment, but the first step to healing is usually starting a conversation.
The causes for PTSD are many and varied, so treatment can depend on the root cause. The most common reasons for post traumatic stress disorder are witnessing military combat, witnessing or being involved in a serious accident or terrorist event, and being the victim of sexual or physical abuse. Often, alcohol or drugs work to numb the pain from bad memories or help the sufferer sleep following nightmares, and the sufferer may form an addiction that leaves them depressed, isolated from friends and family, in declining health, or suicidal. For this reason, it's imperative to know the warning signs of depression and suicide and be open with loved ones about what's going on.
If you suffer from PTSD and are feeling negative effects that have you worried about your well-being, it's important to let go of the fear and shame often associated with the disorder and ask for help. If you don't feel comfortable talking to family members or friends about your feelings, consider calling a hotline, finding an online support group, or contacting a therapist. Trained professionals can help you leave behind negative thoughts and memories, learn to control the track your thoughts take and focus on more positive energy, and help you learn that there is no shame in either PTSD or the events that caused it.
Depression and anxiety can be overwhelming at times, especially if isolation has occurred. Finding alternative therapy may be helpful once you've contacted a therapist–do not try to self-diagnose your condition. Rather, consult with a professional to see what will work best for you. It could be medication, particular methods of therapy, or both. But there are things you can do at home to relieve the stress and anxious feelings, including art therapy, exercise, or finding a service dog. Animals can be wonderful companions and can help tremendously in lowering stress levels.
If substance abuse is involved, take heart; studies have shown that exposure therapy–in which the PTSD sufferer is exposed to painful memories over and over in order to face them and find healthy ways to cope–is hugely successful in sufferers who have problems with drugs or alcohol.
"The exciting thing in my view is that the study supports people with drug and alcohol problems having access to other forms of psychological interventions, rather than being fobbed off and told to sort out their alcohol or drug problem first," says Michael Farrell, director of the National Drug and Alcohol Research Center.
It's important to remember that help is out there. Don't give up hope. If someone you love is suffering with PTSD or addiction issues, don't be afraid to let them know you're concerned. Start a conversation and reach out; you might just save a life.
Jennifer McGregor is a pre-med student, who loves providing reliable health and medical resources for PublicHealthLibrary.org users. She knows how difficult it can be to sift through the mountains of health-related information on the web. She co-created the site with a friend as a way to push reputable information on health topics to the forefront, making them easier and quicker to find.
Feb
18
by Janet J. Seahorn, Ph.D
PREFACE
            For too many individuals, there may often be days when one feels he/she cannot continue to withstand the struggle and obstacles of the many agonies of the past. The feelings can be overwhelming and consume our minds and bodies with darkness. It is at this time when a favorite, inspirational quote or a poem of encouragement may help us get through a really bad day.  It is for this reason, I wrote the poem, Against All Odds. If we believe we can, hopefully, we can. And surely as there is day and night, sunshine and rain, joy and sadness, if we believe we can't, then we won't.
AGAINST ALL ODDS
Janet J. Seahorn
Against All Odds I will survive.
Courage and grit will be my guides.
Against All Odds the demons within
May sometimes grow but never win.
Against All Odds I will find joy
Hate and chaos I will avoid.
Against All Odds I'll fight my fears
And not be afraid of cleansing tears.
Against All Odds I'll endure my pain
Knowing that rainbows come after a rain.
Against All Odds I shall be kind
Even if anger sways my mind.
Against All Odds I'll choose to believe
That peace and happiness I can receive.
For this I know without a doubt
Against All Odds I will win out.
You not only can, but will do what needs to be done to be healed, to be whole, to be healthy in mind, body, and spirit…Against All Odds.
Jan
21
by Janet J. Seahorn, Ph.D
            As an English major I had to read endless novels, poetry, and short stories from a huge number of authors across all countries and eras. One that was always fascinating for me and others has been the story of the Odyssey by the Greek poet C. P. Cavafy.  Ithaka was the island home of Odysseus. Since this is the beginning of a New Year, thinking about your personal Odyssey may be quite interesting.  What journeys stand out in your life? During your journeys what challenges did you face and meet? And most important, it is not the outcome of the experience that is important but the lesson(s) you learned from them and how those lessons impacted your life, hopefully for the better.
            Like Odysseus, what are you searching for in your journey? Sometimes it is not what we seek out that enriches our life, but what unexpectedly appears during our travels.
Ithaka
C.P. Cavafy
As you set out for Ithaka
hope the voyage is a long one,
full of adventure, full of discovery.
Laistrygonians and Cyclops,
angry Poseidon-don't be afraid of them:
you'll never find things like that on your way
as long as you keep your thoughts raised high,
as long as a rare excitement
stirs your spirit and your body.
Laistrygonians and Cyclops,
wild Poseidon-you won't encounter them
unless you bring them along inside your soul,
unless your soul sets them up in front of you.
Keep Ithaka always in your mind.
Arriving there is what you are destined for.
But do not hurry the journey at all.
Better if it lasts for years,
so you are old by the time you reach the island,
wealthy with all you have gained on the way,
not expecting Ithaka to make you rich.
Ithaka gave you the marvelous journey.
Without her you would not have set out.
She has nothing left to give you now.
And if you find her poor, Ithaka won't have fooled you.
Wise as you will have become, so full of experience,
you will have understood by then what these Ithakas mean…
Jan
13
by Janet J. Seahorn, Ph.D
          It has been a very difficult past few months for many individuals and communities inAmerica. Between Hurricane Sandy destroying property and lives in the northeastern part of our country, to the incomprehensible tragedy in Connecticut. Too often we try to put words to these events, hoping to impart some small bit of insight, but they seem too shallow and futile.
At times, when the heart has felt so much suffering and inhumanity, the soul becomes a vacuum of despair. The challenge remains one of deep spiritual courage. The courage to believe in goodness instead of evil. The courage to awake each morning and keep going, knowing the struggle ahead still exits.  And the courage to forgive, to hope, and to still love. Sometimes the best way to convey these staggering emotions is through music. For this reason I thought a song by the young singer, Jackie Evancho, may convey a message of hope for a New Year – far better than simply words.
In my imagination I see a right world
where everybody lives in peace and honesty
I dream of souls always free
like clouds which fly
full of humanity deep inside
In my imagination I see a clear world
the night is less dark over there
I dream of souls always free
like clouds which fly full of humanity
In the imagination there is a hot wind
which blows on cities, as a friend
I dream of souls always free
like clouds which fly
full of humanity deep inside
www.youtube.com/watch?v=HQF-l9NBtX8
In this coming New Year, may the words from Nella Fantasia come true.
So, Dream With Me.
Nov
7
by Janet J. Seahorn, Ph.D
            It's Fall and the woods are filled with brilliant colors of changing leaves, from yellows the color of pure gold, reds that stir the imagination, and oranges that remind me of a Harvest moon. The flushes of hues aren't the only splendor of Fall; the pungent odors alert our senses that summer is over and winter is ready too soon to cover the ground. It is almost as if the forests entire existence waits for this one time of year to celebrate all that has come before. With all of these physical signs, I got to thinking of the traces we leave behind as we journey through our days. What are the colors of our fallen leaves?
            If we are able to overcome all of life's hardships; if we are able to embrace both the joys and sorrows, perhaps we will leave a special trace of humanity in the world. If we are able to feel a deep sense of gratitude for our being; if we are able to feel a sense of grace even while enduring horrible tragedies; and if, through all the anguishes, our hearts are not given to bitterness but can still remain open to humankind, perhaps we will leave traces of hope and courage.
            Hiking the high mountain trails, the paths are covered with fallen leaves. It is as if we are truly on the "yellow brick road", only this road doesn't lead to a wondrous wizard.  This road really leads back to us, for we are the real wizards of our life. There are no magic spells we possess to bring us more happiness and fewer challenges. No magic wand changes our predicaments or instantly showers us with extra money. You see the true magic is always how we choose to view each moment we live and what we give to others. The magic is not how much material STUFF we have, but how much of ourselves we share with others.
            As warriors and families caring for wounded bodies and spirits our lives continually leave marvelous traces for others to view and possibly follow. We bequeath a conviction that determination to move forward and faith to move beyond the hopelessness is achievable. Every time one of our vivid leaves tumbles to the ground, we shower those around us with traces of optimism. Therefore, as we move through our time on earth, we should think about the traces we are leaving behind for others to glimpse and ask, "Are these the traces we want to leave"? Hopefully, our answer is, "Yes". And maybe we are able to do so because we have been fortunate to follow the traces those before us have left for us to further pursue.
Jun
26
by Janet J. Seahorn, Ph.D 
            For several years we have written about the challenges and "crap" of PTSD. Perhaps it is time to dedicate the remainder of the year to things that are more positive, more inspirational. Yes, the thorny stuff will still be there, waiting for another opportunity to remind us that ### happens. Yet, I am reminiscent of some of the powerful stories from men and women who have overcome torture, isolation, and incredible emotional agony.
One such person is Nelson Mandela, the African leader who was imprisoned by the British for many years, and kept in seclusion for much of his stay. When asked how he kept his sanity he quoted from a poem, Invictus by William Henley. Two of my favorite verses from the poem go like this:
Out of the night that covers me,
 Black as the Pit from pole to pole,
I thank whatever gods may be
For my unconquerable soul…….
It matters not how strait the gate,
How charged with punishments the scroll.
I am the master of my fate:
I am the captain of my soul.
            Louis Zapparini, a decorated WWII aviator who spent forty-nine days on a raft in the Pacific Ocean only to be captured, thrown in a Japanese prison camp and brutalized by his captures for several years, found hope in forgiveness.
Victor Frankel lost his wife and all of his family members in German concentration camps. In his famous book, Man's Search for Meaning, he describes the essential nature of being able to survive the unspeakable. It wasn't the best looking, or the strongest, or smartest that lived through the ordeal.
For many who persisted in the face of enormous adversity it was living for something beyond oneself… having a purpose, an unfulfilled mission to one's life that must be completed, no matter what the current conditions. This was what kept many going, day by day, and minute by minute.
When things get rough, where do you go to find your Hope? Is it your family or a special loved one? A loyal pet? A walk with nature? A smile from a stranger? Or perhaps an inspirational statement in a favorite book? Hope resides in the both the vast and tiniest of spaces. It can be as massive as a sun filled sky or a small as a butterfly.
It does not define itself in things, but in hearts and minds. It is never an empty box, although there may be times when our spirits feel such a void. Sometimes it is just right in front of us, and other times we must search deep to find and grab Hope's fingers. It is always there, but our hands must be open to grasp its presence.
Just when the
 Caterpillar thought
 Her world was over
She became a Butterfly
Dec
21
by Janet J. Seahorn, Ph.D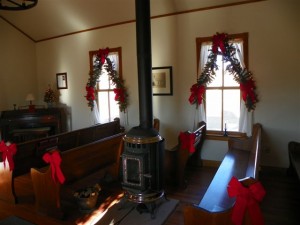 Ok, its official, I'm in love with Hope. Always have been. Don't know why. It defies logic most of the time. When days are good this is an easy task to be in love with Hope. When things are tanking in the toilet being in love with Hope isn't so simple. For any individual who has experienced loss, trauma, or any of life's emotional challenges, Hope may be the only thing that serves as one's raft in a storm. Without Hope it can be impossible to manage getting through the present minute let alone waking up to another tomorrow. Hope is the ingredient that provides emotional as well as a sense of physical safety.
            You may ask what gear can we put in our life rafts that may help us sustain our journey with Hope. For a start – include at least one person who believes in us. One person who will stand with us during joyful and difficult times. One person who can demonstrate we are loved and worthwhile. To have that one person be part of our crew we must also be that person for another human being. Taking without giving does nothing to encourage or grow Hope. Another piece of gear is simple giving yourself permission to step back and take time to let go of some of your stressors. Give them up to a higher source or put them in writing and then throw it in the trash. One last, essential item in your boat must be joy. Be willing to search out a bit of joy each day, and be optimistic that a tiny bit of joy will be waiting for you the next.
            For me, Hope is the one thing that gives a deeper purpose and meaning to life. In spite of the horrors of combat, warriors (and their families) seem to truly understand such a concept. Being stripped of personal well-being, observing others injured and killed sometimes leaves you with only one thing, and that is the capacity to perceive that our existence has a purpose greater beyond our immediate understanding. This is HOPE in action. Hope that boosts our resilience. Hope that enhances our emotional muscles and Hope that gives us a vision for a better tomorrow.
            Whatever our pain, however stressful our lives might be right now, we cannot let these things take up ALL of our time. We must leave some room for laughter, for pleasure, and for joy. Hope can live within us even in what can be the most desperate of times.
So here is my Holiday wish for you,
May you be filled with the power of Hope and what can be — Be in Love with Hope.
Happy Holidays