Jul
23
by Janet J. Seahorn, Ph.D
I saw God today. He appeared in many forms and shapes. Some were tall with crippled arms and legs. Some were young with broken hearts and tangled minds. One was weathered with a long, white-bearded, grizzly face. Amazing how God changes and morphs into such diverse appearances. Yet, each face had eyes that seemed to explain wisdom, pain, and hope.
As with such celestial beings, God tends to surround himself with legions of angels. They support, guide, and maintain an environment of light and joy. You see, God cannot do all the tasks he has to accomplish without some assistance.
Such was my experience with the second annual Wounded Warrior Event held in Saratoga,Wyoming. The faces of God traveled in metal chariots through high mountain ranges and wide fields of swaying hay. When the convoy arrived at their destination they were welcomed by the hosts of the Saratoga Resort. Once settled in rooms filled with cowboy furnishings, God was taken to the beautiful Upper Cedar Creek Ranch owned by Tom and Dixie Arthur. Horses and a special mule named Henry awaited His arrival ready to gently carry God to a pristine mountain lake where he could rest, fish, and replenish his mind, heart, and spirit. Angels continually encircled him, focused on quietly serving and ensuring His few hours on the mountain were peaceful and revitalizing.
The following morning God had one more opportunity to experience the splendor of hisWyoming landscape where He engaged in amazing fishing at Big Creek Ranch. New adventures lead by Mark Dunning facilitated hours of fun and entertainment. The day culminated in an evening barbecue with appreciative community members and the staff of the Saratoga Resort led by general manager, Susan Wallace. Each simply sought one last chance to say thank you. Thank you for your service. Thank you for your sacrifice. Thank you for your courage.
Finally, God was sent on His way with a goodbye breakfast provided by the town's American Legion Post.
Yes, I saw God today and I was blessed, both by his presence and his multitude of angels who continue to give so much to keep us safe and free. And once again I realized how even God within every individual needs time to rest, to replenish, to experience peace in order to persevere with the journey ahead. As you go through your hectic days, take time to see God in those who pass your way and be grateful for the divine in each being's special presence.
Jul
26
by Janet J. Seahorn, Ph.D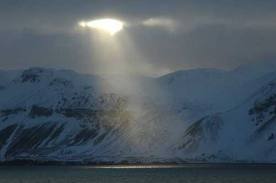 There is a saying in the bible stating, "Forgive and ye shall be forgiven". Yet, here's the dicey part for many of us, some times it is harder to forgive ourselves for things we have and have not done (some of which are more perception than truth) than it is to forgive others.
Military men and women who serve in intense combat zones must learn to identify and face up to their experiences from their emotional position if they are to begin to heal. Putting "these feelings into words or some other symbolic expression", as Bessel van der Kolk asserts, helps complete the story in a restorative manner. Everyone has things they have done that they wish could be forgotten. The problem occurs when we can't just forget, or the personal blame continues to grow. The burden gets heavier unless some of the weight is released.  We cannot be set free until we understand that we're not fully responsible for much of the trauma that took place in our lives.
As humans, many of us tend to take too much ownership for circumstances that are far beyond our full control. We simply do the best we can, and sometimes that "best" does not feel good enough. Forgiving ourselves is an important step in the healing process. Without personal forgiveness, we hold too much anger, sadness, and anguish in our minds and bodies. It is little wonder we become emotional and physically drained.
Realistically, I do not condone the open spilling of our feelings. Sometimes when I have been overly urged to do so, I left the exchange even more vulnerable and irritated. And I definitely did not want to be in the presence of that person anytime soon. It is only when we can begin to share with someone who is open to listening and able to keep our words in confidentiality can we feel safe enough to share our story. Trust is crucial. Patience is necessary. Hope for living a better life is essential.
Daniel Siegel writes about the importance of "feeling felt" when sharing emotions. We cannot "feel felt" if, when sharing our stories, we are constantly being interrupted, interrogated for more details, or given advice on how we should or should not have acted or felt. Such disruptions only validate our instincts to suffer in silence. Unfortunately, unspoken suffering only compounds the problem and adds to the burden.
The challenge is finding the right person (or people) at the right time to begin your dialogue. For many of us it may or may not be a close family member or friend. Sometimes talking to a reliable "stranger" can bring clarity to our experience.
Begin to explore who may be your safe sounding board. In doing so, the weight of your story may begin to diminish. You may just realize that carrying this burden is no longer helpful or necessary. Free yourself of the guilt. Free yourself of the pain. Free yourself of a past that can now be accepted, learned from, and honored.
You deserve no less as you live towards that healing place in your mind, heart, and body.
May
19
Filed Under Brain Injury, Combat PTSD, Events, Family, Giving, Life, Love, PTSD, TBI & PTSD, Tears of a Warrior, Trauma, Veterans, Wisdom | Comments Off on TOUCHED BY COURAGE
by Janet J. Seahorn, Ph.D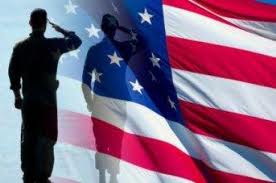 A few weeks ago, Tony and I spent several days in the Grand Strand area of Myrtle Beach, South Carolina.
It was Military Appreciation Week.
Due to the special invitation of Retired Army Officer Sinclair Swan, we had the privilege of working with two local groups of military veterans, their spouses and family members.
             During the day we met with several group members and their spouses. It was an amazing opportunity to not just speak to the individuals in attendance, but to listen and hear their stories as well.  Each account reminded us of the enormous amount of courage it takes to get up each day, live it as best one can, and give back to others.
            Two of the veterans have adult children who experienced traumatic car accidents which left them with severe head injuries. These vets are now the primary care givers. Not only have they endured their own trauma; now they must bear the suffering of their children. Several are challenged by serious health issues for them and/or their spouses.
           Yet, they continue with great effort and fortitude to move forward. It is a humbling gift to have others shares their trauma and heartbreaks.
          Contrary to some public perspective, most of these vets have lived and are living successful and productive lives. In spite of their demons, they have deliberately chosen to not let the past destroy the future. They have elected to make a difference for themselves, their families, their communities. Sinclair Swan meets every Saturday with vets who need help in filling out government forms to obtain services. Each has made significant contributions to serving others.
            One individual wrote a special poem many years ago. Upon returning from Vietnam he described how he became homeless, sleeping in parks, and getting his "fixes" when needed. Then, one day, another homeless friend suggested they go to a church soup kitchen for a meal. It was there that a miracle occurred and his life changed. He got his faith back, his spirit, and eventually his life. At that time he wrote a poem which he has allowed us to share with you.
 A Poem
By William Huffaker
If I only had one wish to make,
but that wish would surely come true.
I'd wish that I would be given the light
to turn the darkest sky into blue.
Now to you this may sound
like my mythical dreams
have blurred my vision
so that this only seems
to be an illusion
of hopeful abound,
and that my wish
I've not really found.
But I've found it I tell you.
As I've sought it in truth.
And I know now this answers'
been here since my youth.
But I just couldn't see
through the clouds in my mind.
Through delusions of grandeur
I just couldn't find.
This fabulous dream
that just had to be,
waiting and knowing,
someday that I'd see.
And even though skies
still sometimes turn black.
And visions of grandeur
still sometimes come back.
I know that there's light
in the darkest of night.
And the tenderest loves
never far from my sight.
And now that my dream
has become something true.
If I had one more wish,
I would wish it for you.
Dec
22
by Janet & Tony Seahorn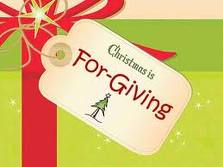 It is almost Christmas, a few days left until we celebrate the special event that people around the world have been doing for centuries. Some of us know this occasion as the birth of Jesus. Some call it the "thank goodness the shopping is over season". And some simply hope the day passes as quickly as possible, overwhelmed by the season of consumerism.
            Weeks ago we put out to our readers an opportunity to do something for themselves and others. To do something that would calm the spirit, or an act that would make a difference for someone else. We promised to share a few comments from our readers.  I learned something from this experience. Veterans fight courageously, suffer silently, and strive for goodness every day. Here are a few we received.
            One veteran's wife wrote that her husband's close friend had suffered a serious accident and has been in a coma in the ICU burn unit since mid November. Her husband and several other Vietnam Vets have taken turns twice a week spending the night at the hospital to relieve the wife and family. They watch as their friend "continues to fight 'awareness', flailing arms, legs, head, and not opening eyes or focusing. We can only imagine what is going on inside his head, the thoughts, flashbacks of Nam, the unwillingness to come to", she recounts. Their involvedness has caused her husband and the others to have their own ghosts emerge – burn centers and trauma is a trigger to their days in Nam. Now they also take time to reflect on their blessing.
            My brother John wrote: Let us start that list with our name at the top because if one cannot make themselves happy first, then how can we make anyone else happy.  Second on the list has to be my best friend and companion Wyatt, my lab retriever. A prayer John uses every morning is "GOD HELP ME WALK WORTHILY THIS DAY SO THAT WHEN I LIE DOWN AT NIGHT I WILL NOT BE ASHAMED".  Then I thank HIM every night for everything that happened that day.
            Others discussed how they had written a letter to a family member. Some of the letters were sent to tell a particular person how much his/her presence in life has meant. How by simply being present provided a sense of belonging and safety. Others wrote to ask for another chance, a chance for redemption, a chance to help the estranged person understand the long and difficult journey the writer has endured. Perhaps, after years of alienation, there will be forgiveness, compassion, and a better understanding of each individual's existence. Possibly a miracle may happen and relationships may begin to heal. At any rate, it is more important that the effort was made. 
            The last one we will share tells of how a veteran and his wife were in a grocery store when they noticed two nuns shopping. The nuns would pick up an article, look at the price tag, then put it back on the shelf. Obviously, he writes, they could not afford much. As the man was checking out, he kept his eyes on the nuns. When their bill came up, he walked over and told the cashier he was paying for their items. Needless to say, the ladies were both surprised and quite grateful. He is now a part of their prayers.  What was most important, he writes,
"At the end of the day I took the challenge and went out with my wife and helped somebody.
 Taking the initiative to help others made me feel good about myself".
           Thank you again for sharing your stories. We hope that your season has been healthier and happier. We know for certain each of you reading this Christmas message has made a difference for others. You are simply a blessing for many, and you deserve an abundance of Simple Blessings.