Sep
27
Guest post by Jennifer McGregor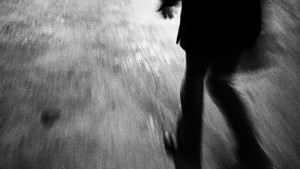 Photo via Pixabay by JakeWilliamHeckey
PTSD, or Post Traumatic Stress Disorder, affects millions of Americans every year, yet there is still a stigma surrounding it that leaves many people too uncomfortable to start a conversation about it. Often, the reluctance to talk about it stems from either a lack of knowledge or fear of the things that can accompany PTSD, such as substance abuse or depression.
It's important to find ways to let this fear go, whether you suffer from the disorder yourself or have a loved one who does. PTSD can absolutely be manageable with the right treatment, but the first step to healing is usually starting a conversation.
The causes for PTSD are many and varied, so treatment can depend on the root cause. The most common reasons for post traumatic stress disorder are witnessing military combat, witnessing or being involved in a serious accident or terrorist event, and being the victim of sexual or physical abuse. Often, alcohol or drugs work to numb the pain from bad memories or help the sufferer sleep following nightmares, and the sufferer may form an addiction that leaves them depressed, isolated from friends and family, in declining health, or suicidal. For this reason, it's imperative to know the warning signs of depression and suicide and be open with loved ones about what's going on.
If you suffer from PTSD and are feeling negative effects that have you worried about your well-being, it's important to let go of the fear and shame often associated with the disorder and ask for help. If you don't feel comfortable talking to family members or friends about your feelings, consider calling a hotline, finding an online support group, or contacting a therapist. Trained professionals can help you leave behind negative thoughts and memories, learn to control the track your thoughts take and focus on more positive energy, and help you learn that there is no shame in either PTSD or the events that caused it.
Depression and anxiety can be overwhelming at times, especially if isolation has occurred. Finding alternative therapy may be helpful once you've contacted a therapist–do not try to self-diagnose your condition. Rather, consult with a professional to see what will work best for you. It could be medication, particular methods of therapy, or both. But there are things you can do at home to relieve the stress and anxious feelings, including art therapy, exercise, or finding a service dog. Animals can be wonderful companions and can help tremendously in lowering stress levels.
If substance abuse is involved, take heart; studies have shown that exposure therapy–in which the PTSD sufferer is exposed to painful memories over and over in order to face them and find healthy ways to cope–is hugely successful in sufferers who have problems with drugs or alcohol.
"The exciting thing in my view is that the study supports people with drug and alcohol problems having access to other forms of psychological interventions, rather than being fobbed off and told to sort out their alcohol or drug problem first," says Michael Farrell, director of the National Drug and Alcohol Research Center.
It's important to remember that help is out there. Don't give up hope. If someone you love is suffering with PTSD or addiction issues, don't be afraid to let them know you're concerned. Start a conversation and reach out; you might just save a life.
Jennifer McGregor is a pre-med student, who loves providing reliable health and medical resources for PublicHealthLibrary.org users. She knows how difficult it can be to sift through the mountains of health-related information on the web. She co-created the site with a friend as a way to push reputable information on health topics to the forefront, making them easier and quicker to find.