Aug
12
"Mom Told Me You Are a Hero"
    -Constance Gibbons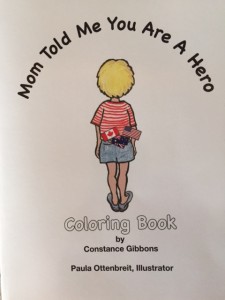 Who didn't like to use crayons and a coloring book as a child?  I remember spending hours trying to use my box of many colored crayons to make the pages of my special book alive with various shades of whatever I thought the picture called for at the time. It never seemed to matter what the theme of the coloring book was about. The important thing was the simple act of making something of my own creation entertaining and exciting. When I was sad it took my mind off my childhood troubles… which sometimes were pretty significant for a young mind to understand. When I was tired, it gave me a way to stay occupied and calm.

It has been a long time since I've thought about the benefits of my early years of coloring. Then a friend told me about a children's book she was writing to help young individuals process the reality of a parent serving in the military. What made this particular project so interesting was that it included a coloring book with crayons that went along with the original book.  Gosh, I only wish I had thought of such a brilliant way to reach young minds dealing with the unique situation of having their moms or dads away for long periods of time and sometimes on numerous deployments.
The title of the book is Mom Told Me You Are a Hero by author, Constance Gibbons. There is a hard copy edition along with a coloring book with the same text. In my work, constantly studying brain development and the importance of early literacy, having both options is brilliant.  The child can have the hard copy read to him/her, and then have the opportunity to color the pictures exactly as he/she desires. By doing the coloring, the child will be looking at some of the words in the text. The words explain the complex topic of war, yet, not in a scary manner. It describes how veterans come in all ages, sizes, shapes, colors, and genders. There are even examples of injuries a veteran may endure.  It is very well written at an appropriate developmental level for children two years and above.
If you would like more information about these delightful and helpful books you may contact the author at cogconnexion@gmail.com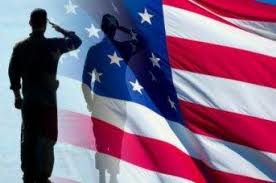 Dec
24
by Janet J. Seahorn, Ph.D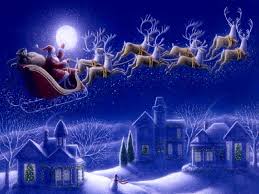 "Nobody can conceive or imagine all the wonders there are unseen and unseeable in the world."
Francis P. Church
            At this time of year it may be hard for many to believe in much of anything, not to mention a person named Santa Claus. Nevertheless, I still love the story of how the letter, "Yes, Virginia, There is a Santa Claus" came to be.  It was written way back in 1897 by a man named Francis Church. Mr. Church was an editor of the Sun newspaper and when receiving a letter from a small girl by the name of Virginia O'Hanlon asking if there was a Santa Claus he wrote his now famous letter. You see, Virginia's father told her if something appeared in the Sun it must be true. Golly, how times have changed. At any rate, I still find his response to the small Virginia a reminder how important it is to believe in the kinder, sweeter things in life. How miracles surround us every single day, but in our despair we may only be able to see the cruel, bitter, and oftentimes heartbreaking fragments of the moment. Perhaps reading Mr. Church's famous letter might remind us all of what is really important during this holiday season. His words are as enduring now as they were way back in 1897.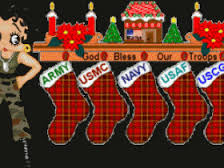 The answer as published in the New York Sun was:
Virginia, your little friends are wrong.
They have been affected by the skepticism of a skeptical age. They do not believe except they see. They think that nothing can be which is not comprehensible by their little minds. All minds, Virginia, whether they be men's or children's, are little. In this great universe of ours, man is a mere insect, an ant, in his intellect as compared with the boundless world about him, as measured by the intelligence capable of grasping the whole of truth and knowledge.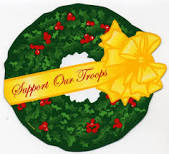 Yes, Virginia, there is a Santa Claus. He exists as certainly as love and generosity and devotion exist, and you know that they abound and give to your life its highest beauty and joy. Alas! how dreary would be the world if there were no Santa Claus! It would be as dreary as if there were no Virginias. There would be no childlike faith then, no poetry, no romance to make tolerable this existence. We should have no enjoyment, except in sense and sight. The external light with which childhood fills the world would be extinguished.
Not believe in Santa Claus! You might as well not believe in fairies. You might get your papa to hire men to watch in all the chimneys on Christmas eve to catch Santa Claus, but even if you did not see Santa Claus coming down, what would that prove? Nobody sees Santa Claus, but that is no sign that there is no Santa Claus. The most real things in the world are those that neither children nor men can see. Did you ever see fairies dancing on the lawn? Of course not, but that's no proof that they are not there. Nobody can conceive or imagine all the wonders there are unseen and unseeable in the world.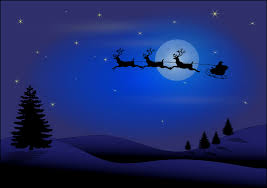 You tear apart the baby's rattle and see what makes the noise inside, but there is a veil covering the unseen world which not the strongest man, nor even the united strength of all the strongest men that ever lived could tear apart. Only faith, poetry, love, romance, can push aside that curtain and view and picture the supernal beauty and glory beyond. Is it all real? Ah, Virginia, in all this world there is nothing else real and abiding.
No Santa Claus! Thank God! he lives and lives forever. A thousand years from now, Virginia, nay 10 times 10,000 years from now, he will continue to make glad the heart of childhood.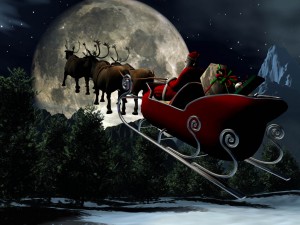 If you are finding yourself in the Grinch mode, read Virginia's letter and think about whatever is good, precious, or beautiful in your life and choose to believe.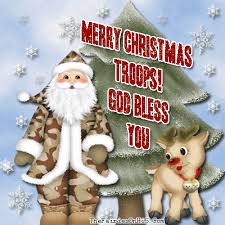 Jan
13
by Janet J. Seahorn, Ph.D
          It has been a very difficult past few months for many individuals and communities inAmerica. Between Hurricane Sandy destroying property and lives in the northeastern part of our country, to the incomprehensible tragedy in Connecticut. Too often we try to put words to these events, hoping to impart some small bit of insight, but they seem too shallow and futile.
At times, when the heart has felt so much suffering and inhumanity, the soul becomes a vacuum of despair. The challenge remains one of deep spiritual courage. The courage to believe in goodness instead of evil. The courage to awake each morning and keep going, knowing the struggle ahead still exits.  And the courage to forgive, to hope, and to still love. Sometimes the best way to convey these staggering emotions is through music. For this reason I thought a song by the young singer, Jackie Evancho, may convey a message of hope for a New Year – far better than simply words.
In my imagination I see a right world
where everybody lives in peace and honesty
I dream of souls always free
like clouds which fly
full of humanity deep inside
In my imagination I see a clear world
the night is less dark over there
I dream of souls always free
like clouds which fly full of humanity
In the imagination there is a hot wind
which blows on cities, as a friend
I dream of souls always free
like clouds which fly
full of humanity deep inside
www.youtube.com/watch?v=HQF-l9NBtX8
In this coming New Year, may the words from Nella Fantasia come true.
So, Dream With Me.