Dec
25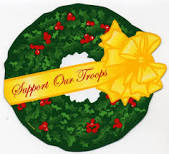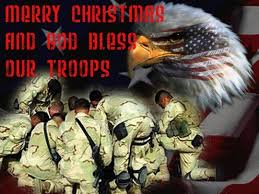 Dec
24
Filed Under American Patriotism, Bless Our Troops, Chrisrmas, Christmas, Family, Healing, Holiday Season, Holidays, Journey, PTSD, Tears of a Warrior, Veterans, War | Comments Off on Having a Happy Holiday
by Janet J. Seahorn, Ph.D
It has been several months since I wrote the last blog. Honestly, I chalk it up to lack of motivation and simply feeling I had little else to say that would be worth anyone taking the time to read. Some individuals even commented on how many of the past blogs were a bit depressing. No kidding! Many of these  individuals may have never had the combat experience or served in the military. It is difficult to understand something that has not been experienced. Humor at times can be difficult, especially during the holidays when you live with a person suffering with Post Trauma Stress. The experience is so not funny.
Yelling at those who don't seem to appreciate or understand this type of suffering would definitely be something I'd have to mention in my next visit to church and confession.  Just hope it might be a different priest who won't say something like…. "Well, seems like you haven't made much progress in this area".
At this point my entry into heaven would be further compromised. At the very least I would be on Santa's naughty list.
So, why am I writing a new blog now?  Because it is Christmas.  My favorite holiday (along with Easter, Thanksgiving, Valentine's Day…).  Really, I love the smell of the season, the food, the lights in and outside of homes, carols, and the various displays around town. Unfortunately, as much as I love Christmas, I am reminded of how many of our veterans find this particular time of year a huge challenge. Christmas may be an unpleasant reminder of all that was lost – those who never returned home and those still serving in harm's way far from home. Depression, anger, feeling alone and removed could be emotions that have to be dealt with once again. It is hard to be jolly or even be around those who are jolly when you are fighting to just keep your head above the waters of Merriment.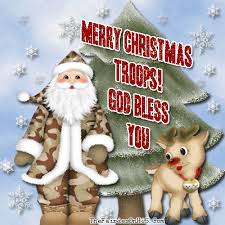 Tonight Tony was talking on the phone with a friend and veteran who was facing another season of cheer and trying to simply get through it and keeping his emotions/temper in check. During the conversation Tony mentioned that it was this time of year when he was in Vietnam and severely wounded. He lost many of his men during a horrendous battle and later spent months in various military hospitals trying to heal from his injuries. All these decades later it is not the physical wounds that test him the most. It is the emotional aches that make the holiday season taxing. Instead of all the Ho, Ho, Ho,….. I know that certain days he wants to scream, No, No, No More!!!
For years I had no idea of what he faced or continued to face. My delight during this time of year only exacerbated his loss thus causing more than one argument. Now that we both know better, we finally do better. I try to be a bit calmer in front of him, and he tries to take better care of his emotional needs by having more quiet time, going on long walks or taking Bailey pheasant hunting. And both of us focus on counting our blessings.
We'll be darned if we let the PTS Grinch steal Christmas ever again.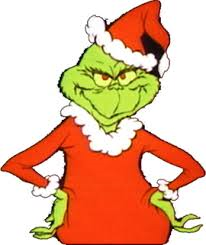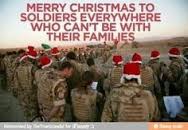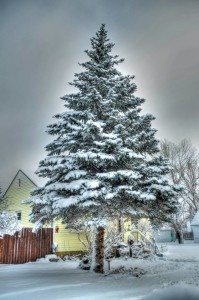 Dec
23

Dear Subscribers:
A recent upgrade to WordPress created a temporary problem with our blog post.
The error has been repaired and our blog should appear later today.
Please DO NOT Unsubscribe!
Sincerely,
Tony & Janet Seahorn
www.tearsofawarrior.com
tseahorn@att.net
Dec
24
Filed Under American Patriotism, Bless Our Troops, Chrisrmas, Christmas, Combat PTSD, Dream, Holiday Season, Holidays, Tears of a Warrior, Tears of Joy | Comments Off on YES, MY DEAR VETERAN, THERE IS A SANTA CLAUS
by Janet J. Seahorn, Ph.D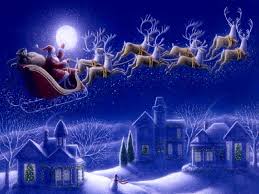 "Nobody can conceive or imagine all the wonders there are unseen and unseeable in the world."
Francis P. Church
            At this time of year it may be hard for many to believe in much of anything, not to mention a person named Santa Claus. Nevertheless, I still love the story of how the letter, "Yes, Virginia, There is a Santa Claus" came to be.  It was written way back in 1897 by a man named Francis Church. Mr. Church was an editor of the Sun newspaper and when receiving a letter from a small girl by the name of Virginia O'Hanlon asking if there was a Santa Claus he wrote his now famous letter. You see, Virginia's father told her if something appeared in the Sun it must be true. Golly, how times have changed. At any rate, I still find his response to the small Virginia a reminder how important it is to believe in the kinder, sweeter things in life. How miracles surround us every single day, but in our despair we may only be able to see the cruel, bitter, and oftentimes heartbreaking fragments of the moment. Perhaps reading Mr. Church's famous letter might remind us all of what is really important during this holiday season. His words are as enduring now as they were way back in 1897.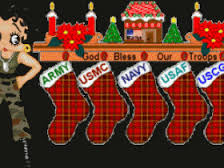 The answer as published in the New York Sun was:
Virginia, your little friends are wrong.
They have been affected by the skepticism of a skeptical age. They do not believe except they see. They think that nothing can be which is not comprehensible by their little minds. All minds, Virginia, whether they be men's or children's, are little. In this great universe of ours, man is a mere insect, an ant, in his intellect as compared with the boundless world about him, as measured by the intelligence capable of grasping the whole of truth and knowledge.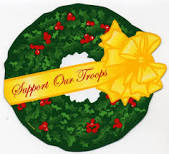 Yes, Virginia, there is a Santa Claus. He exists as certainly as love and generosity and devotion exist, and you know that they abound and give to your life its highest beauty and joy. Alas! how dreary would be the world if there were no Santa Claus! It would be as dreary as if there were no Virginias. There would be no childlike faith then, no poetry, no romance to make tolerable this existence. We should have no enjoyment, except in sense and sight. The external light with which childhood fills the world would be extinguished.
Not believe in Santa Claus! You might as well not believe in fairies. You might get your papa to hire men to watch in all the chimneys on Christmas eve to catch Santa Claus, but even if you did not see Santa Claus coming down, what would that prove? Nobody sees Santa Claus, but that is no sign that there is no Santa Claus. The most real things in the world are those that neither children nor men can see. Did you ever see fairies dancing on the lawn? Of course not, but that's no proof that they are not there. Nobody can conceive or imagine all the wonders there are unseen and unseeable in the world.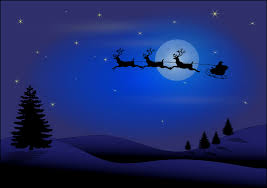 You tear apart the baby's rattle and see what makes the noise inside, but there is a veil covering the unseen world which not the strongest man, nor even the united strength of all the strongest men that ever lived could tear apart. Only faith, poetry, love, romance, can push aside that curtain and view and picture the supernal beauty and glory beyond. Is it all real? Ah, Virginia, in all this world there is nothing else real and abiding.
No Santa Claus! Thank God! he lives and lives forever. A thousand years from now, Virginia, nay 10 times 10,000 years from now, he will continue to make glad the heart of childhood.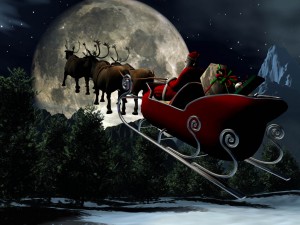 If you are finding yourself in the Grinch mode, read Virginia's letter and think about whatever is good, precious, or beautiful in your life and choose to believe.