Apr
29
Filed Under American Patriotism, Bless Our Troops, Combat PTSD, Courage, Dogs, Military, Post-Traumatic Stress "Injury", PTSD, Service Dogs, Tears of a Warrior, Trauma, Veterans, War Dogs, Wounded Warriors | Comments Off on Courage Revealed
by Janet J. Seahorn, Ph.D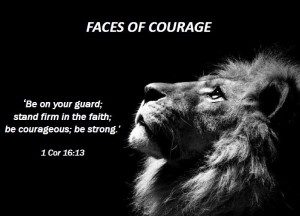 It is easy to see what courage looks like.  We observe it in the acts of those who, in spite of intense danger or inconceivable suffering, or endless determination, an individual continues to live on. To move forward.  We see it in the movies where it makes us feel safe and in control in events we know we may never survive.
But what does courage sound like? Does it reveal itself in words, in songs, in other types of media?  Perhaps real courage sounds like Silence.  The silence of grief that cannot be expressed in words.  The silence of a heart being shattered.  The silence of hidden tears and silent screams.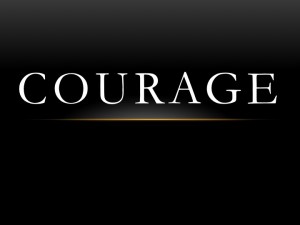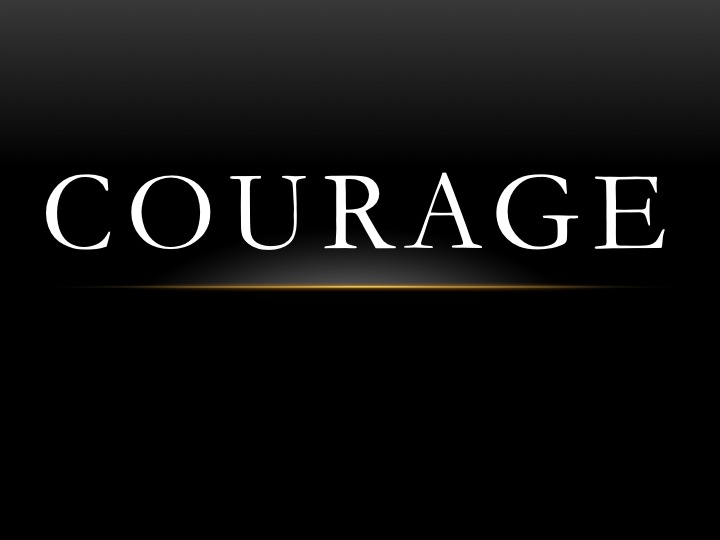 And what does courage feel like?  It may be different for every person, yet, individually it contains some singular similarities. Our feelings, much like hearing, is silent beyond ourselves.  Emotions, an element of feelings, come at anytime, day or night.  It cannot be quantified, perhaps because we may not be able to find a beginning or end in its infinitesimal existence.  You see, feelings go beyond emotions. They are deeper, often jumbled together with anger, love, gratitude and sadness.  We feel what we feel.  Attempting to put feelings into words can be exhausting, exasperating, and mostly ineffective.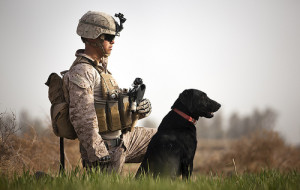 Courage, like feelings and hearing is also Silent. It is very much present. There is both a sweetness and bitterness in courage. The sweetness of living through a reality that many may never experience.  The bitterness resulting from that very same experience.  It is not about the "why me", "how come", or "what ifs" of suffering. Simply having the courage to accept the experience for what it is— an experience that changes a person from the before to the now – and beyond.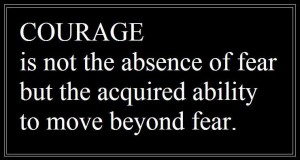 We spend too much time trying to define/identify courage. Most results are superficial at best.  For if, as I believe, courage is found only in the Silence… the empty spaces between the noise and what is seen, heard, and felt.  We often miss or mistakenly identify courage.  Its potential seed lives in most of us, yet, it can only be germinated when or if the time presents itself.  For some of you reading this piece may think, "What the heck is she rambling about?"  For others, those who have lived the courage, you may only nod your head and silently say "true".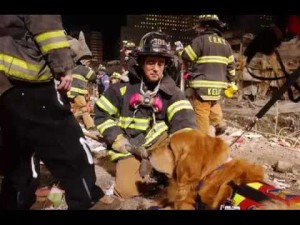 Jan
5
Filed Under Bless Our Troops, Christmas, Combat PTSD, Dogs, Holiday Season, New Year, PTSD, Tears of a Warrior, Trauma, Veterans, War, Welcome Home, Wounded Warriors | Comments Off on Thank You!
WELCOME BACK!
by John DiCiacco – Guest Blog  (John is a veteran & brother who helps make a difference)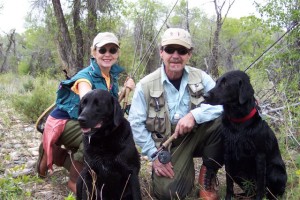 I can't speak for every person who reads your blogs, but I can and will say this, I have missed not reading them.  The only thing that ever depressed me was the first paragraph in your latest blog.  You always come up with something that touches someone, whether it be thought provoking or light hearted.
Your words always mean something to someone. Blogs can and should present different topics and when folks consider one to be difficult to read, then they can choose not to read it. But don't just complain to the author, because life isn't always a bowl of cherries.
As we all know, you can't be everything to everyone so don't try. But please don't stop writing your blogs. Take it from this Veteran, I have never read a single one of your blogs that made me feel depressed. You write about reality, especially meaningful to veterans and families who suffer from the wounds of war.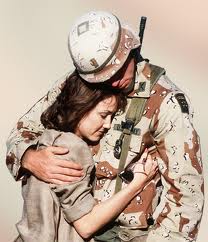 I know that some times during any given month you have your own personal traumatic experiences that make life a little difficult and so you do your best to just survive. Just like the Veterans whom read your blogs.  When moments arrive that you can't seem to come up with something to talk about, I can assure you that I do. Or have a Request Button on Note asking the readers if they have something that they would like to talk about through you.
Oh, by the way, your ticket into Heaven has already been secured. Your Ancestors and Guardian Spirits have made sure of that.
As you know, I spent two tours in the Nam and Holiday's are still very hard for me. Too many Ghosts and way too much guilt for one man to carry.  The haunting reality for many Combat Veterans is the same unhealthy thought pattern we carry and wear on our chests like a sort of Medal.  That thought is this and I quote:  "Why in the hell am I here and not so and so", or "I don't have the right to celebrate or be happy when so many of my Brothers will never be here."  Most Veteran's never come right out and say these things but the thoughts are real and they and their fallen Comrades are there as well.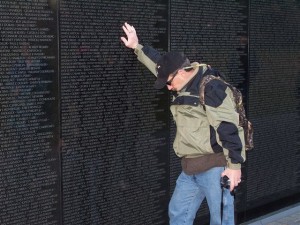 Of course, in my efforts to be jolly I would have to self medicate and numb the pain just to get through the ordeal. Afterword the Guilt followed by the shame for drinking was much worse.
I don't know how I got on all of this but I better stop.
You can blog me anytime you want.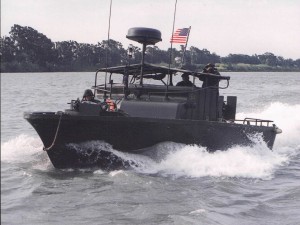 Dec
24
Filed Under American Patriotism, Bless Our Troops, Christmas, Family, Healing, Holiday Season, Journey, PTSD, Tears of a Warrior, Veterans, War | Comments Off on Having a Happy Holiday
by Janet J. Seahorn, Ph.D
It has been several months since I wrote the last blog. Honestly, I chalk it up to lack of motivation and simply feeling I had little else to say that would be worth anyone taking the time to read. Some individuals even commented on how many of the past blogs were a bit depressing. No kidding! Many of these  individuals may have never had the combat experience or served in the military. It is difficult to understand something that has not been experienced. Humor at times can be difficult, especially during the holidays when you live with a person suffering with Post Trauma Stress. The experience is so not funny.
Yelling at those who don't seem to appreciate or understand this type of suffering would definitely be something I'd have to mention in my next visit to church and confession.  Just hope it might be a different priest who won't say something like…. "Well, seems like you haven't made much progress in this area".
At this point my entry into heaven would be further compromised. At the very least I would be on Santa's naughty list.
So, why am I writing a new blog now?  Because it is Christmas.  My favorite holiday (along with Easter, Thanksgiving, Valentine's Day…).  Really, I love the smell of the season, the food, the lights in and outside of homes, carols, and the various displays around town. Unfortunately, as much as I love Christmas, I am reminded of how many of our veterans find this particular time of year a huge challenge. Christmas may be an unpleasant reminder of all that was lost – those who never returned home and those still serving in harm's way far from home. Depression, anger, feeling alone and removed could be emotions that have to be dealt with once again. It is hard to be jolly or even be around those who are jolly when you are fighting to just keep your head above the waters of Merriment.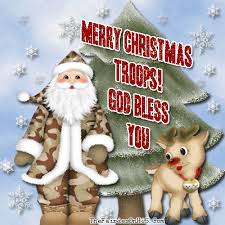 Tonight Tony was talking on the phone with a friend and veteran who was facing another season of cheer and trying to simply get through it and keeping his emotions/temper in check. During the conversation Tony mentioned that it was this time of year when he was in Vietnam and severely wounded. He lost many of his men during a horrendous battle and later spent months in various military hospitals trying to heal from his injuries. All these decades later it is not the physical wounds that test him the most. It is the emotional aches that make the holiday season taxing. Instead of all the Ho, Ho, Ho,….. I know that certain days he wants to scream, No, No, No More!!!
For years I had no idea of what he faced or continued to face. My delight during this time of year only exacerbated his loss thus causing more than one argument. Now that we both know better, we finally do better. I try to be a bit calmer in front of him, and he tries to take better care of his emotional needs by having more quiet time, going on long walks or taking Bailey pheasant hunting. And both of us focus on counting our blessings.
We'll be darned if we let the PTS Grinch steal Christmas ever again.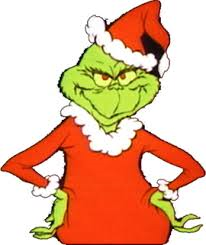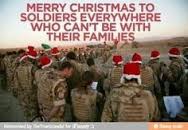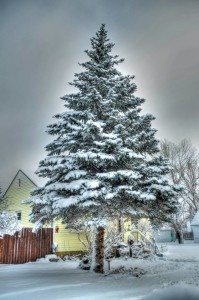 Jun
30
by Janet J. Seahorn, Ph.D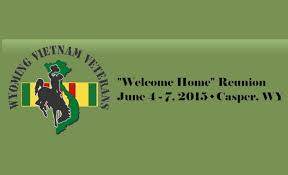 A few weekends back we attended the first reunion of Wyoming Vietnam Veterans in recognition of the fifty-year anniversary of the beginning of the Vietnam War.  For many it was the first time they had ever been thanked or honored for their service. As with most gatherings, there were parades, activities and several inspiring guest speakers. One of the speakers, a DSC and Silver Star recipient, Lee Alley of Wheatland, Wyoming spoke of his experience. Yet the message that resonated with me was when he noted that so many of our veterans are "Not Yet Home".  The way he could tell was simply by looking into their eyes which still held the gaze of combat.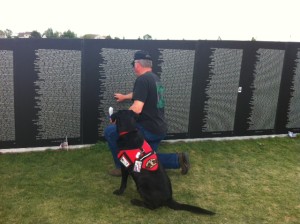 There have been numerous articles, books, and blogs, including ours, that refer to this condition. Merely returning home from war does not mean that the individual has forgotten all that went on during his/her time in war. Although too many civilians (and even some veterans who have never experienced combat) seem to infer that coming home means being home. What few people fully understand, including some combat veterans, is the heart and body carry the burden of war. The mind continues to hold the traumatic events and the cells of the body alert the person to any sight, sound, taste, touch, or smell that even remotely relates to the dangers faced on the battlefield. The feelings of peace and security do not yet necessarily exist just because one is back home. Memories refuse to fade and may become even more vivid. The heartache and horror of war remain raw within mind, heart, body, and soul.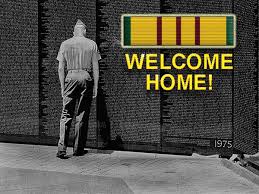 Not Yet Home is the albatross around many veterans' souls.  Forgetting is not an option.  Trying to reintegrate into a "normal" world takes an immense amount of energy, and it is a goal that even those who have been home for over forty-plus years have not yet achieved. Living with the images, pain may be the new "normal". What is hopeful for those suffering with Post Traumatic Stress is that with patience, support and practice a person can still live a productive, joyful life. Perhaps, Not Yet Home is the best one can achieve.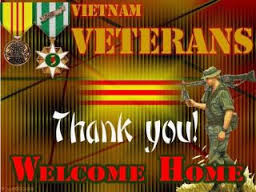 And that may be good enough.
Dec
24
by Janet J. Seahorn, Ph.D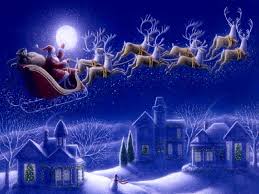 "Nobody can conceive or imagine all the wonders there are unseen and unseeable in the world."
Francis P. Church
            At this time of year it may be hard for many to believe in much of anything, not to mention a person named Santa Claus. Nevertheless, I still love the story of how the letter, "Yes, Virginia, There is a Santa Claus" came to be.  It was written way back in 1897 by a man named Francis Church. Mr. Church was an editor of the Sun newspaper and when receiving a letter from a small girl by the name of Virginia O'Hanlon asking if there was a Santa Claus he wrote his now famous letter. You see, Virginia's father told her if something appeared in the Sun it must be true. Golly, how times have changed. At any rate, I still find his response to the small Virginia a reminder how important it is to believe in the kinder, sweeter things in life. How miracles surround us every single day, but in our despair we may only be able to see the cruel, bitter, and oftentimes heartbreaking fragments of the moment. Perhaps reading Mr. Church's famous letter might remind us all of what is really important during this holiday season. His words are as enduring now as they were way back in 1897.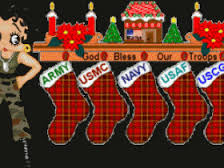 The answer as published in the New York Sun was:
Virginia, your little friends are wrong.
They have been affected by the skepticism of a skeptical age. They do not believe except they see. They think that nothing can be which is not comprehensible by their little minds. All minds, Virginia, whether they be men's or children's, are little. In this great universe of ours, man is a mere insect, an ant, in his intellect as compared with the boundless world about him, as measured by the intelligence capable of grasping the whole of truth and knowledge.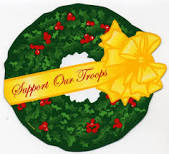 Yes, Virginia, there is a Santa Claus. He exists as certainly as love and generosity and devotion exist, and you know that they abound and give to your life its highest beauty and joy. Alas! how dreary would be the world if there were no Santa Claus! It would be as dreary as if there were no Virginias. There would be no childlike faith then, no poetry, no romance to make tolerable this existence. We should have no enjoyment, except in sense and sight. The external light with which childhood fills the world would be extinguished.
Not believe in Santa Claus! You might as well not believe in fairies. You might get your papa to hire men to watch in all the chimneys on Christmas eve to catch Santa Claus, but even if you did not see Santa Claus coming down, what would that prove? Nobody sees Santa Claus, but that is no sign that there is no Santa Claus. The most real things in the world are those that neither children nor men can see. Did you ever see fairies dancing on the lawn? Of course not, but that's no proof that they are not there. Nobody can conceive or imagine all the wonders there are unseen and unseeable in the world.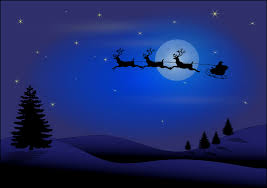 You tear apart the baby's rattle and see what makes the noise inside, but there is a veil covering the unseen world which not the strongest man, nor even the united strength of all the strongest men that ever lived could tear apart. Only faith, poetry, love, romance, can push aside that curtain and view and picture the supernal beauty and glory beyond. Is it all real? Ah, Virginia, in all this world there is nothing else real and abiding.
No Santa Claus! Thank God! he lives and lives forever. A thousand years from now, Virginia, nay 10 times 10,000 years from now, he will continue to make glad the heart of childhood.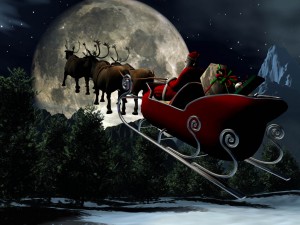 If you are finding yourself in the Grinch mode, read Virginia's letter and think about whatever is good, precious, or beautiful in your life and choose to believe.