Jul
12
Filed Under Aging, Dogs, Family, Fishing Therapy, Healing Waters, Journey, Life, Love, Peace, Pets, PTSD, Service Dogs, Tears of a Warrior, Tears of Joy, Veterans | Comments Off on CHASE'S MEADOW
by Tony & Janet Seahorn
            The human heart and mind are amazing in their capacity to experience intense sadness and abundant gratitude at the same time. That lump in the throat is still there as are the tears that cloud my eyes. Yet, the weight of the death of our wonderful Chase seems to be a bit lighter.
            Earlier this week, we visited Chase's most beloved mountain meadow, high on the Snowy Range in southern Wyoming. It is a beautiful, alpine meadow filled with wild flowers and a running brook. This is the place we chose to spread his ashes and place a stone memorial on a wooded ridge overlooking the peaceful valley below. 
            We promised to make this journey after the early summer snow melt and before the wildflowers were in full bloom.
            His very essence now glides in the winds and rolls gently with the flowing water. White and yellow flowers line his final path. He is at peace, as are we. And younger brother Bailey still romps through the brightly colored grasses chasing after his cherished tennis ball – a reminder that joy is always present around and within our souls.
            As we paid our final respects it seemed as if Chase was giving us his final message:
I am now in my meadow; my ashes white as angels' wings float with the Wind and flow through the mountain streams to places I never ran in life. 
Peace and beauty will always surround me with a green and white and purple blanket of sweet columbines.        
This is where I was finally meant to be.
Therefore, honor me not with tears of sadness, but with hearts of joyfulness.
                              Remember me with stories and laughter.                               
And most of all know that as much as you loved me I loved you even more.
Black Forest Chase
April 23, 1999 – January 4, 2013
Jan
21
by Janet J. Seahorn, Ph.D
            As an English major I had to read endless novels, poetry, and short stories from a huge number of authors across all countries and eras. One that was always fascinating for me and others has been the story of the Odyssey by the Greek poet C. P. Cavafy.  Ithaka was the island home of Odysseus. Since this is the beginning of a New Year, thinking about your personal Odyssey may be quite interesting.  What journeys stand out in your life? During your journeys what challenges did you face and meet? And most important, it is not the outcome of the experience that is important but the lesson(s) you learned from them and how those lessons impacted your life, hopefully for the better.
            Like Odysseus, what are you searching for in your journey? Sometimes it is not what we seek out that enriches our life, but what unexpectedly appears during our travels.
Ithaka
C.P. Cavafy
As you set out for Ithaka
hope the voyage is a long one,
full of adventure, full of discovery.
Laistrygonians and Cyclops,
angry Poseidon-don't be afraid of them:
you'll never find things like that on your way
as long as you keep your thoughts raised high,
as long as a rare excitement
stirs your spirit and your body.
Laistrygonians and Cyclops,
wild Poseidon-you won't encounter them
unless you bring them along inside your soul,
unless your soul sets them up in front of you.
Keep Ithaka always in your mind.
Arriving there is what you are destined for.
But do not hurry the journey at all.
Better if it lasts for years,
so you are old by the time you reach the island,
wealthy with all you have gained on the way,
not expecting Ithaka to make you rich.
Ithaka gave you the marvelous journey.
Without her you would not have set out.
She has nothing left to give you now.
And if you find her poor, Ithaka won't have fooled you.
Wise as you will have become, so full of experience,
you will have understood by then what these Ithakas mean…
Jan
5
 -by Tony & Janet Seahorn
Black Forest Chase:    April 23, 1999 – January 4, 2013
Dear Readers, today is an incredible hard day for us. It is a day of celebration, gratitude, patience, letting go, and joy. Today our black lab Chase made his final retrieve. We will miss him dearly. He was our special Wonder Dog and his spirit will remain with us. He loved to fish and bird hunt and guide the raft on its journey downstream. His companionship and love was unconditional and he will never be forgotten. Chase has been our guardian angel calming Tony as he battled with the demons of PTSD. We'll miss his wonderful presence as we explore new waters and return to familiar haunts. Chase, we know you'll be happy flushing birds & brookies in the great beyond.
Peace old buddy.
           Many will walk in and out of your life, but only a true friend will leave paw prints on your heart.   ~Anonymous
My brother, John, sent us this poem earlier this week.  I know it will offer us comfort, but for now we must travel the Road of Tears.
In Memory Of A Beloved Friend
Skidboot:
Born in 1992 and passed on in 2007
Touch me with your voice as a puppy young and new,
And let me know my presence is what is pleasing you.
Touch me with your Spirit, for God sent me here to you,
To teach you of that precious bond known only by the choicest few.
Touch me with your hands as I grow tall and strong,
I need you as my mentor throughout my whole life long.
Touch me with your lips, and brush them softly on my brow,
Please kiss away the fears that I am feeling now.
Touch me with your eyes as I become full grown,
To validate unspoken love that we have always known.
Touch me with your heart as our bond keeps growing stronger,
And words need not be used in our language any longer.
Touch me with your breath, so soft and warm upon my face,
As I try to bring you comfort in life's never ending race.
Touch me with your love when my muzzle turns gray,
I live my life to please you, each and every single day.
Touch me with your scent when age has dimmed my sight,
To reassure me always that you will be my light.
Touch me with your face when your tears are meant for me.
So I may bear your pain and let your heart be free.
Touch me with remembrance when I have traveled on,
And, I will hold your heart in mine forever when I'm gone. 
-Credit  Skidboot-
Nov
7
by Janet J. Seahorn, Ph.D
            It's Fall and the woods are filled with brilliant colors of changing leaves, from yellows the color of pure gold, reds that stir the imagination, and oranges that remind me of a Harvest moon. The flushes of hues aren't the only splendor of Fall; the pungent odors alert our senses that summer is over and winter is ready too soon to cover the ground. It is almost as if the forests entire existence waits for this one time of year to celebrate all that has come before. With all of these physical signs, I got to thinking of the traces we leave behind as we journey through our days. What are the colors of our fallen leaves?
            If we are able to overcome all of life's hardships; if we are able to embrace both the joys and sorrows, perhaps we will leave a special trace of humanity in the world. If we are able to feel a deep sense of gratitude for our being; if we are able to feel a sense of grace even while enduring horrible tragedies; and if, through all the anguishes, our hearts are not given to bitterness but can still remain open to humankind, perhaps we will leave traces of hope and courage.
            Hiking the high mountain trails, the paths are covered with fallen leaves. It is as if we are truly on the "yellow brick road", only this road doesn't lead to a wondrous wizard.  This road really leads back to us, for we are the real wizards of our life. There are no magic spells we possess to bring us more happiness and fewer challenges. No magic wand changes our predicaments or instantly showers us with extra money. You see the true magic is always how we choose to view each moment we live and what we give to others. The magic is not how much material STUFF we have, but how much of ourselves we share with others.
            As warriors and families caring for wounded bodies and spirits our lives continually leave marvelous traces for others to view and possibly follow. We bequeath a conviction that determination to move forward and faith to move beyond the hopelessness is achievable. Every time one of our vivid leaves tumbles to the ground, we shower those around us with traces of optimism. Therefore, as we move through our time on earth, we should think about the traces we are leaving behind for others to glimpse and ask, "Are these the traces we want to leave"? Hopefully, our answer is, "Yes". And maybe we are able to do so because we have been fortunate to follow the traces those before us have left for us to further pursue.
Apr
17
by Tony Seahorn
   Every once in a while we get presented with a special opportunity that may change or at least have an impression on our lives. This happened to me a few weeks back. I was asked to be a member of a panel of veterans who had hearing loss and tinnitus due to combat exposure. The panel was part of the National Joint Defense Veterans Audiology Conference (JDVAC) which is held around the country each year. This year's event was held at the Omni Hotel in Dallas,Texas.
            Of the six veterans participating on the panel, all of us also had PTSD and a couple with TBI. We all agreed that most veterans with severe hearing loss have other scars from war that often add to the severity of individual disabilities.
            From the time we arrived we were treated like royalty: beautiful rooms, a basket of goodies delivery shortly after we arrived, and even free coffee and lattes. Unfortunately, Jan was unable to go with me due to her teaching commitments at CSU.  I'm not sure whether she was most jealous of the basket of goodies or all the free lattes she could have during my three days at the conference.
            Maybe I should backtrack a bit. Ever sinceVietnamI have struggled with tinnitus, ringing in my ears. For the most part I have been able to endure the buzzing in my ears, that is until last November. One night I went to bed with the "normal" ringing. However, in the morning I awoke with the sound being far worse than ever and I had lost most of my hearing in my right ear. My hearing loss was also accompanied by dizziness.
            After several doctor visits and antibiotics, I was told that the ringing would probably never get much better and my hearing would not fully return. Fast forward a few months and this special opportunity to be a part of a conference with some of the best hearing specialists in the country.
            My panel was made up of eight individuals: two audiologists and six veterans. Each panel member contributed, not just telling their combat story, but how being hearing challenged impacted their lives. The entire session was taped and will be presented in a video and streamed on the sponsor Hamilton CapTel® Web site which will reach hundreds if not thousands of viewers throughout their network.
Following the conference, one veteran wrote in an e-mail …Our feeling is that we have to start somewhere with this important message. Hopefully, as we look back at our endeavors a year from now, we'll see encouraging progress that not only includes larger veteran audiences for this panel at industry events – but more importantly, increasingly open "solutions" dialog between hearing health care professionals and the veterans they serve.
            For all of you vets who are living with a hearing problem, I truly believe help and hope is on the way. I found that support and optimism in Dallas. The experience has been such a blessing. To think I almost didn't attend this event.
Following is a message from Judi Victor in her capacity of Panel Director:
Hi, JDVAC Holistic Panel Team!
Tina and I are having trouble finding the right words to thank you for your participation in the Holistic Hearing Healthcare Panel at JDVC on Tuesday. Each of you contributed so much to the discussion; we can't imagine a more articulate, informed, bright or inspiring group. It was, indeed, impressive – and to think that the entire panel had never rehearsed together until a few hours before the actual event is truly amazing!
Even though our "live" audience was not gigantic, please keep in mind that we are editing the video presentation to stream on the Hamilton CapTel® Web site, which will reach hundreds if not thousands of viewers. In addition, the video will be shown in part or in its entirety at other industry events throughout the coming year.
Our feeling is that we have to start somewhere with this important message. Hopefully, as we look back at our endeavors a year from now, we'll see encouraging progress that not only includes larger veteran audiences for this panel at industry events – but more importantly, increasingly open "solutions" dialog between hearing health care professionals and the veterans they serve.
We know that this event required a huge effort on your parts, not to mention the fact that it took you away from your work, families and many other activities. Please know that your participation is appreciated more than we can ever express.
With warmest regards and deepest gratitude.
Dec
31
by Janet J. Seahorn, Ph.D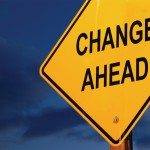 "You never change things by fighting the existing reality. To change something, build a new model that makes the existing model obsolete."                  -Buckminster Fuller
What is it about change that makes us crazy? Is it the sense of what will be lost against the uncertainty of what might be gained? Is it the reality that in most change situations friendships and services will be altered? Or is it that almost all change requires individuals to deal with the vagueness of questions and conditions that either can't or are refused answers? At any rate, change demands making decisions that may or may not be made according to what is best for those closest to the resolution. In essence, given our current economy, many decisions are based more on the bottom line of funds, and people are left to make the most of the situation.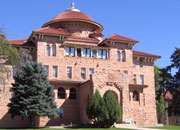 For the last several months the veterans and people of Hot Springs, SD have been caught up with a proposal that that will change the way and the location of how VA services are delivered to that area. Currently, Hot Springs has been the home of a large and historically old VA hospital and care center. The plan is to relocate most VA services to Rapid Cityand outsource some services to Fall River Hospital in Hot Springs. The current VA "workforce of 385 employees will be reduced to only 55 by year 2016" (Hot Springs Star, December 20, 2011). It doesn't take a genius to recognize this type of reduction will greatly effect the resources provided by the hospital as well as impact the economic stability of the area. Since many of the vets in this area are older, few can physically travel to other locations for their health care necessities.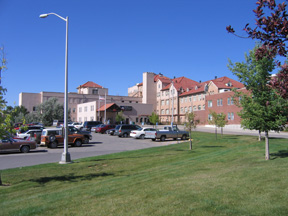 Analyzing the circumstances strictly from a financial perspective, one can understand that newer facilities with upgraded equipment may benefit many of  veterans. The cost of renovating a very old facility may or may not be the best or most cost effective alternative. Truthfully, I haven't studied the proposal enough, nor do I have access to the data and in-depth thinking of the various involved parties. The only perspective I can address is that of the emotional concerns of many veterans and employees of the Hot Springs Area. Presently there is an enormous amount of confusion which leads to anger and fear. The process of making any future decisions does not seem to be very transparent to most of the Hot Springs people. Without such transparency people tend to distrust those making the decision and, therefore, assume the worst.

            It is my continued faith and hope that our government will do everything possible to make sure our veterans and their families are given the health care and resources needed to support their present and future well-being. In our book, Tears of a Warrior, we used a quote from Calvin Coolidge, "The nation which forgets its defenders will itself be forgotten". In remembering and serving these defenders it is vital that their input and needs are at the forefront of any proposal or decision made in their behalf.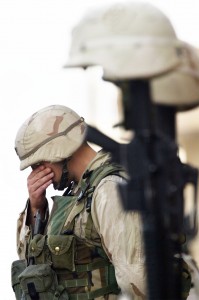 "If we send them, then we must mend them."     www.tearsofawarrior.com
Mar
17
by Janet J. Seahorn, Ph.D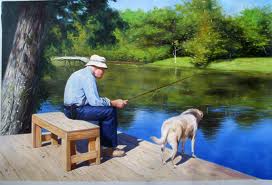 Yikes! When we read about the Golden Years they don't always seem so wonderful. Most of you have read that old saying, "aging is not for sissies", and that cliché was written for the average person who has a lighter set of luggage to carry. For veterans and their families, many don't carry bags of crap; they have a huge trunk of it, and it doesn't seem to get lighter with time.
For almost two years I have resisted writing this particular blog. Why? Because it scares the #### out of me. I admit it; I am a sissy for growing old. Not because I am afraid of needing an expensive face lift, or having to wear fancy old people diapers. OK, those things do concern me, but they aren't nearly as distressing as the more intrusive symptoms of age. Now, add the effects of living a lifetime suffering with PTSD or living with someone with PTSD and the image gets uglier. Even strong, rose colored glasses haven't been able to calm my apprehension. Therefore, it is time I write what I know, and have known for a very long time. Aging with trauma is not for fragile minds or bodies.
Here are some facts that have been around for a long time regarding aging and PTSD.
People with type 2 diabetes who also suffer with PTSD face a 36% higher risk of going blind or developing kidney disease (American Diabetes Association).
Heart problems and high blood pressure are more common — DUH!
Mood disorders such as depression are more prevalent if one has not sought help. Double Duh!
Depression increases the risk of heart attack by 25% (VFW, March 2011)
Alzheimer and/or dementia increases.
We have long known that PTSD affects the body and the brain, so it is not a big aha that any of these conditions gets worse with age since the body's immune system is weakened and not as robust as when we are young. In giving all of these amusing statistics, I can't stop without putting in some actions that will prolong the drought of age. Again, we all know these but sometimes do little to practice what know. Call it lack of well-power or procrastination, the two twins of sin.
1. Exercise everyday. This promotes blood flow to the brain which is pretty darn important for keeping the feeble thinking and crippled rascals at bay. It also increases muscle mass and strengthens bones keeping us from being in a wheel-chair instead of on a ski lift.
2. Watch what you eat… "What's on your plate determines your fate." Damn, I love a warm, gooey chocolate donut, a double scoop of ice cream, or a basket of salty French fires, and they seem to love me, my thighs and clotted arteries just as much.
3. Drink lots of water. It is the best purifier of the body and removes all that excess material, especially sodium that helps lower heart pressure.
4. Practice deep breathing and meditation. Lots of research shows how these actions promote a sense of well-being… only problem is my lack of concentration. Practice makes this better and really does improve the entire mind/body.
5. Add more fiber to your diet. J I don't think I need to go into detail with this one, but fiber literally will help lighten our trunks of crap.
6. Get plenty of sleep. Nothing can take the place of rest for promoting good health.
7. At least I can still have my lattes and tea… at least four hours before bedtime.
8. Oh, and don't forget laughter, it is the best of all exercises for our mind, our bodies, and our hearts.
Aging is inevitable, but aging with grace and good health will take courage, will-power, and making good personal choices.